BlackBerry Z10 Accessories – Smart Cover, Bluetooth Speaker & Auxiliary Battery charger
BlackBerry 10 Event — BlackBerry (previously know as RIM) announced its first BlackBerry 10 Smartphone called Z10 during the BlackBerry 10 event on January 30, 2013. The event also seen some of the Z10 accessories such as the Smart Cover, Bluetooth Speaker and Auxiliary Battery charger. According to the reports, the event showcased plenty of cases for Z10, which ranges from slide-out models to decent smart covers. But all the covers will not impede NFC (Near Field Communication) functionality.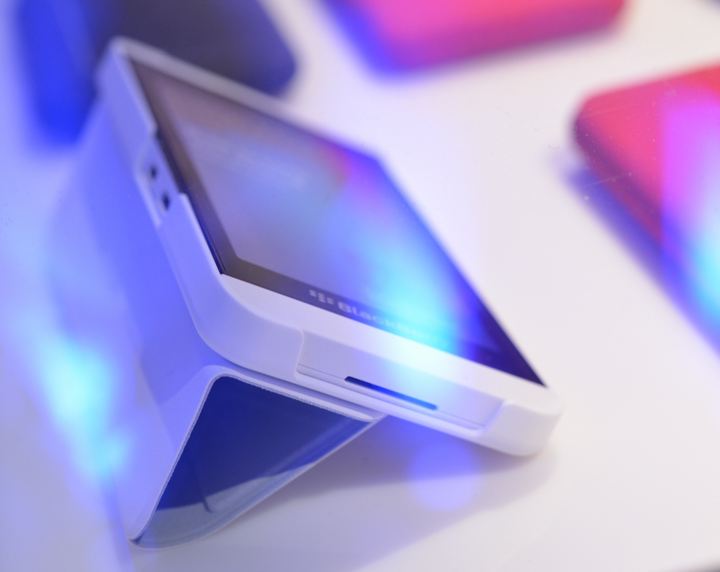 The Bluetooth 4.1 powered speaker were also displayed at the event that can stay quite happily on the messenger bag strap. The speaker comes with an auxiliary port that helps to play music wirelessly on your stereo or car system. The other accessory was the nifty charger that comes with a slot for a backup battery. Using the charger you can charge the phone and the backup battery as well.
Checkout some of the pics, which was shot by theVerge during the event.