CES 2015 Update – Galaxy S6 Specs Leaked and It Could Appear At The CES!
In an earlier post, we offered you a detailed coverage of all the major announcements that could be made at next months' CES 2015 in Las Vegas. Well, needless to say, the rumor mill is starting to pick up steam the closer we get to January 6th and it is only going to intensify as we get into the last week of the year.
As reported earlier, there was speculation about Samsungs' plans for the CES, but it was also possible that Samsung could avoid making a big splash at the CES in order to unveil its new products at the phone-centered Mobile World Conference (MWC). But fresh rumors have been doing the rounds of blogs for a few days which strengthen our belief that Samsung has indeed planned something big for this years' CES.
Samsung will (in all probability) reveal its flag ship Galaxy S6 at the CES 2015
The reason for all the excitement is simple – rumors suggest that Samsung will announce the successor to its flagship Galaxy series – the Galaxy S6 – at the CES. It would make sense for Samsung to do so, as an announcement in the second week of the new year will give it a sizable head start over other flagships. The S6 has been in the works for quite some time now and Samsung is reportedly designing the phone from scratch, suitably codenaming it 'Project Zero'. If this is true (and we certainly have our fingers crossed), it is going to be a huge boost for Samsung as they hope to issue a serious challenge to other companies early in 2015.
The S6 could be the most radical leap in the Galaxy series.
The rumors not only concern the release of the S6. A sizable chunk of them also offer insight into what the phone might actually look like. There are conflicting reports with regards to the body of the S6. While earlier it was rumored that the S6 could sport a half aluminium body, it is now emerging that Samsung have possibly given up on plastic bodies entirely and the S6 might be the first phone in the Galaxy series to have a full aluminium body.
Another – even more – exciting rumor will have us believe that Samsung intends to launch the S6 in two variants – one with regular display and another with 'curved edge' display on both sides. It is worth mentioning that Samsung released the Galaxy Note Edge with one sided curved edge display so this news is an indication that Samsung is looking to employ its new screen technology in its upcoming flagship device as well.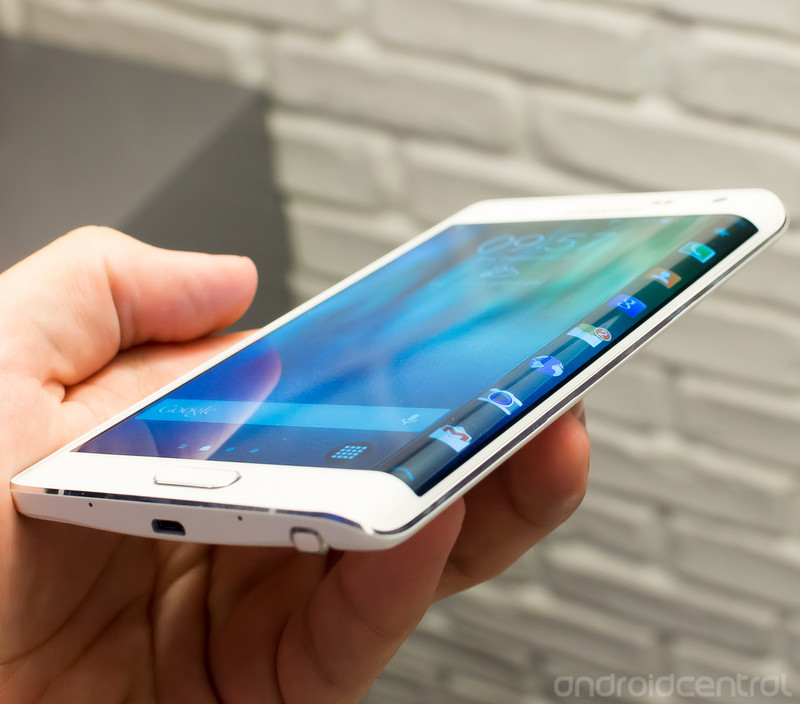 Other leaked specs include a 5.5 inch screen, a 1440 x 2560 QHD display and pre-loaded Android 5.0 Lollipop OS. It is possible that the S6 might run on Samsung's own Exynos chipset, while a variant with Qualcomm Snapdragon might also be made available.
An interesting couple of weeks ahead for smartphone lovers.
Admittedly, these are all rumors and we won't know whether the S6 is even going to make an appearance at the CES 2015. But rumors do have a basis in reality and either way, we're going to find out whether they're true or not in a couple of weeks. So smartphone lovers, keep your eyes and ears open, and we'll keep updating you on further rumors as they come by on the road to CES 2015!