Even kids can own a Tab! – Intel in partnership with Metis Learning introduces Eddy Tablet for kids!
As parents are planning how to distract their child from TV, Computers and mobiles, this holiday season, the Eddy Tablet would be a great relief for all parents!
Eddy applies for children aged from 2 to 10. Since most of the children presently get addicted to smartphones and tablets, Intel decided to use this addiction in a useful way. In collaboration with Metis Learning, Eddy is a educational Tablet aiming on kids knowledge development and distraction. It has around 160 educational apps selected by educational experts.
The features of Eddy Tablet
The Tablet is ensure with violence free apps as to keep away kids from violent games.
It is scratch proof and child-safe .
Has 1024 x 600 – pixel display , and  UV-ray protective layer to make it safe for children eyes.
The internal memory is 16 Gb wich can be expanded to 32 GB
Also uses Intel's Atom Processor Z2520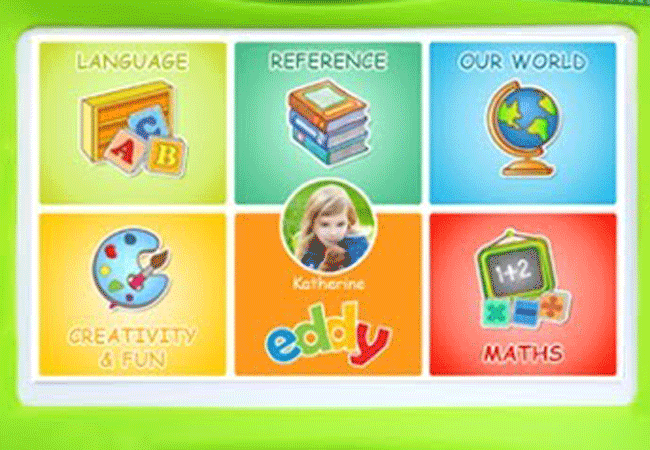 This Eddy tab is now available on Amazon India with many offers! For an electronic kid generation of the present, Eddy Tab way can be very useful and safe for all kids. This can be used for kids social, language and creativity development.
Eddy runs on Android 4.2.2  with an Athena OS. These are also invested in many elementary schools as kid's study materials. Eddy stands out as the coolest technology for kids pulling highest distraction from smartphones and TV and other violent video games. Parents do get one for your kid soon!