Increase your iPhone's screen size by a case?? – Fuffr comes handy!
Almost everyone has large phones. Phones are beginning to look more like tablets. They are very unpocket-friendly and unpalm-friendly. You literally and definitely need two palms to operate them. But why?
Not because these life-sized phones are cool. But because bigger screens lead to more usability. Usually, I prefer browsing the web over my laptop rather than my mobile. You can type faster on wider keyboards for sure. Whether you're using maps or playing games or editing a picture, bigger is better right? But these big devices are not portable. What to do? What to do? I know! Buy a case!
Yeah, right! Like a case could make my screen bigger! Oh yes, Fuffr can. This case is designed for iPhones. Of course, it does not pull the screen of your iPhone to enlarge it for your usage. But what it really does could reduce the menace of the issue discussed above.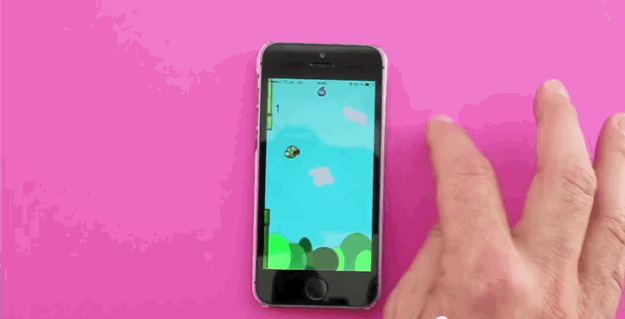 The case is engineered by engineers in Stockholm. It doesn't require the expansion of any capability of the currently full-working iPhones out there. It adds capabilities of its own that is very much compatible, such as its own motion sensor. This motion sensor is paired to the phone's via Bluetooth LE.
Here is a trial video that shows how it works. It demonstrates the the case's potential in gaming and other applications that demands bigger screens.
The Fuffr team claims to be working on the betterment of this technology and to taking it to better levels, perhaps open a market that exploits this technology. Hopefully, this case doesn't consume a lot of battery. As battery life is the one big problem with the entire digital world today.
So, what if your hands are messy when you are painting a wall and still want to use your phone? What if you want to reply to a message when you are having a good shower? Fuffr is the solution!