CES 2013 — iTwin Connect is a new USB device showcased during the CES, is a two half tiny USB device that lets you browse internet or share files via/through another PC. For example, if Facebook website is blocked in your office, then connecting one half of  'iTwin connect' to your office laptop can let you browse Facebook via other half of iTwin connected to your home computer. It means, you were browsing Facebook not via your office network, but via your home computer. Sound's cool isn't?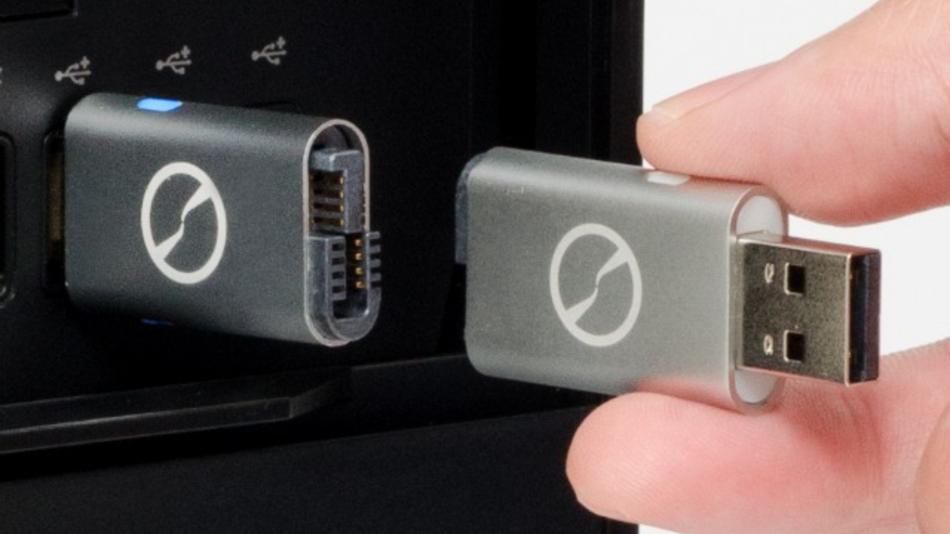 How does iTwin Connect Works?
iTwin connect is made of two identical halves USB device. To use the connect, you have to detach one end and plug it into your home computer or office PC. Now carry the other half of the iTwin with you for browsing on the go. You just have to connect the second half on the computer you wish to access internet. Once connected, iTwin creates a secure VPN network tunnel between the two computers that has the iTwin connect ends.
The device uses the function called "Teleport Me" and re-directs all the internet traffic on the computer where you connected the second half through the computer which has first half. That's it!
Where it can be useful?
iTwin can be handy on many situations, like you might want to access a restricted website from your office or sometimes while travelling, you can access websites that can be accessed only from a country specific IP addresses. For example, Hulu website requires the client from a U.S IP address only, so if you are travelling away from US, then iTwin can be very handy.
We are yet to receive the price details and release date.
Checkout the updates from CES 2013.