The Lamborghini Tauri 88 – An Ultra-Expensive Ego Booster
It is difficult, indeed impossible, for us normal folks to imagine what goes on in the heads and lives of the rich and famous. But Tonino Lamborghini, son of the automobile moghul, Ferruccio Lamborghini, probably has a better idea than us. Or else why would he release a $6,000 Android phone – the new Lamborghini Tauri 88 (for those mathematically impaired like me, the calculator tells me that's more than Rs 3,60,000).
One glance at the almost reptilian leather and steel body (with hand-embroidered stitches) will tell you that this phone is meant to attract attention and perhaps that attention could be a vindication for shelling out $6,000 for a phone. But if we were to disregard the overly macho looks and the obscene price, the phone itself is far from average, quite unlike other luxury phones like the Porsche designed Blackberry P'9883 or most of Vertu's catalogue.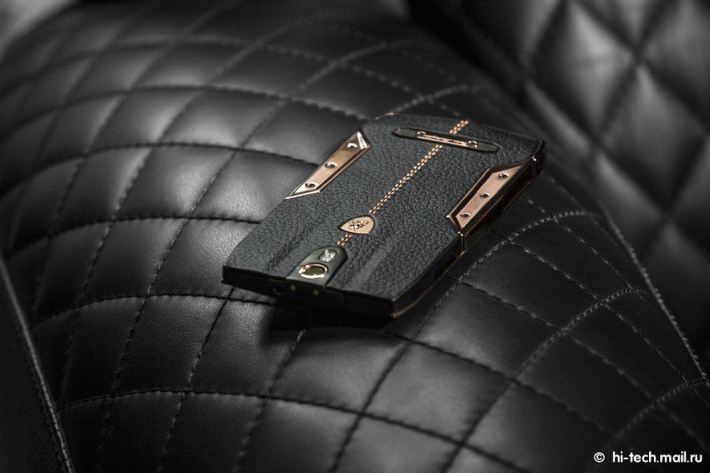 It boasts of a 5-inch screen with 1080p resolution, a quad-core Snapdragon 801 processor with 3GB RAM,  64GB of internal storage, a MicroSD slot and a muscular 3,400 mAh battery that provides up to 35 hours of 3G talk time. On the OS front, the phone runs on Android 4.4 KitKat but it is unclear whether it will be updated to Android 5.0 Lollipop. Finally, the rear facing camera is 20 MP and an 8 MP one on the front, which would allow the high-flying users of this phone to snap selfies surrounded by all their other ridiculously expensive toys. Indeed Tonino Lamborghini has challenged users to click the most opulent selfies and post it on Instagram with #TheLavishSelfie.
But even if the price doesn't faze you and you feel like this is something that you must get your hands on, well, bad luck. Only 1,947 of these devices will be released in late December (1947 being Tonino Lamborghini's birth year) so not only will it burn a massive hole in your pocket, you're going to have to fight off some pretty stiff competition to even be eligible to buy one.
I know the question on everybody's mind – why would anybody buy this phone? Simple answer – just because they can! The irony of it all is that the phone itself isn't bad – it's specs are more than decent – but even if they were terrible, even if the phone was just a brick emblazoned with Lamborghini's raging bull, it wouldn't matter. It would still sell every single one of it's overpriced 1,947 units.
Such devices aren't designed for performance or to address a gap in the market, they create their own market by being symbols of power and wealth. And all the people craving power and dedicated to showcasing their wealth will, without giving a second thought, buy this phone with eagerness, no matter what the specs are. So if you can't understand why someone would buy this phone, don't be afraid – you fall into the category of the sane people of the world. There are millions of better phones out there with better looks and better features and at a fraction of the price of Tauri 88. And remember, vanity is a cruel (and expensive) mistress!
Via : hi-tech.mail.ru