Check out this crazy and exhaustive Map of the Internet!
Have you ever visualized the whole world as the internet? If not, start doing that from now and I have a whole reason to say so! Jay Jason Simons, is in the works of creating the Map of the Internet! Did you hear that correctly? Yes, and this poster will give you an idea of the incredible amount of websites and software companies that exist now! One such map, is first of its kind and we need to appreciate Simson for the work. He quotes the reason for choosing only a small portion of the giant sized grown Net as, "Otherwise, this map would be unreadable and probably undrawable in entire lifespan of average human being".
And what is seen here is a map which is in progress(Version 1.0) and once completed, you can expect more information to be added. Currently the map  has 4 minimaps showcasing NSA surveillance, most used social networks, most used internet browsers, worldwide internet penetration, list of Alexa Top 500 websites, quick timeline of the Internet History, top software companies and more. Its infact interesting to see Data Ocean, Digital Ocean and Spam Ocean!
You can also zoom-in and enjoy Countries, Cities and Oceans named in terms of technology, also don't forget to look for some jokes in this poster!  Get going and tell us what you found!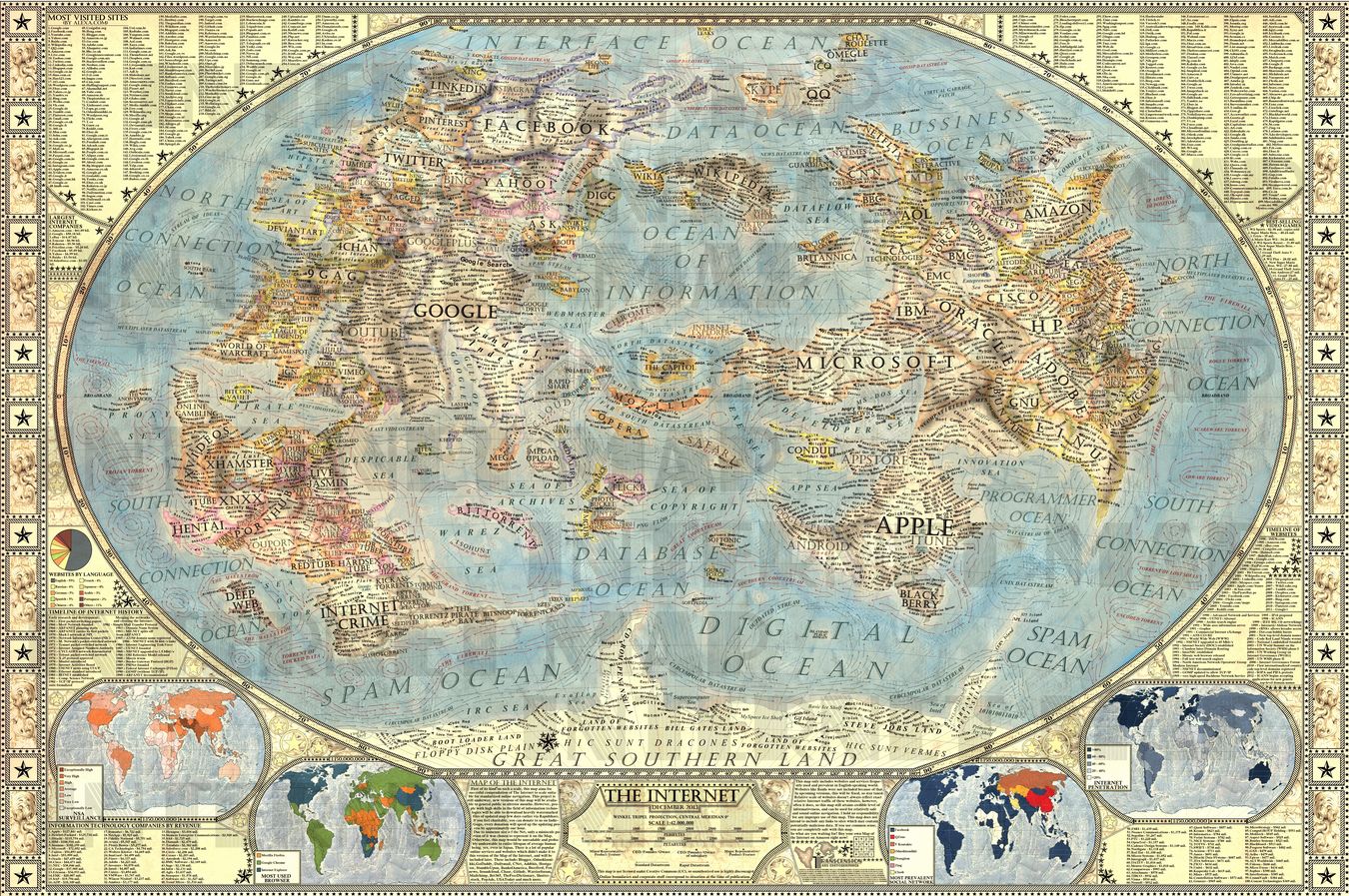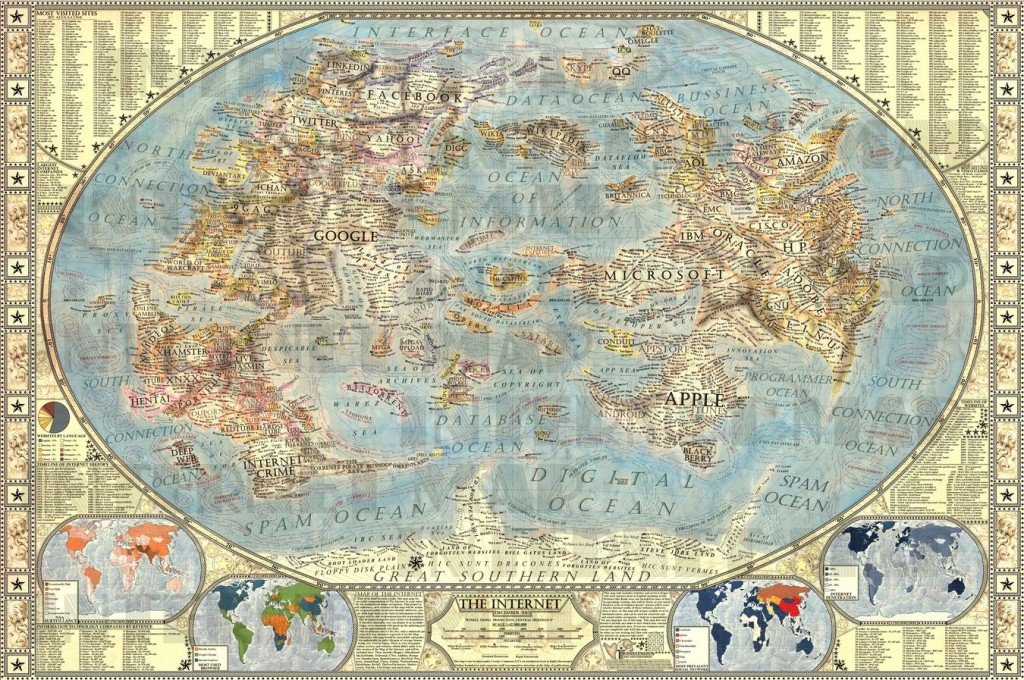 Via – Map of the Internet 1.0