The least expensive car on the planet is back again with a redesign. The new Tata Nano is all set to hit Indian market on January 15, 2014. New Nano to be named as Nano Twist comes with a power steering. Nano holds a special place in Tata motors and that's the reason company has gone all out to give this small car much convenience and comfort through advanced features.
Gets Power Steering
The power steering wheel is developed by ZF Friedrichshafen and this new car will cost just 15000 INR more, which is bit higher than the old Nano. This Nano twist is especially a boon to women. Nano sales have not been up to the mark, it has been selling 1600 units monthly. Tata Nano car might be the vehicle with which it can strike gold but the potential is still unexplored.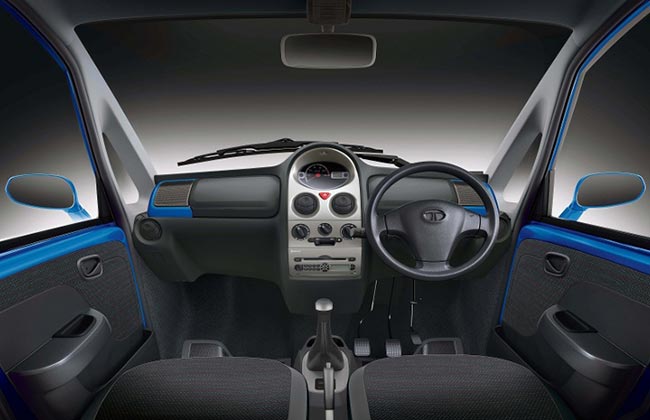 Petrol and CNG variants
Nano is offered in five variants across petrol and CNG fuel trims – Tata Nano STD, Tata Nano CX, Tata Nano LX, Tata Nano CNG CX, and Tata Nano CNG LX. All these variants are mated to a 0.6-liter petrol engine which belts out a power output of 37.4 BHP and a peak torque performance of 51Nm. They are coupled with a 4-speed manual transmission. This is a segment which can perform better if the price range is as cheap as it gets but Tata says that he did not name the car cheap.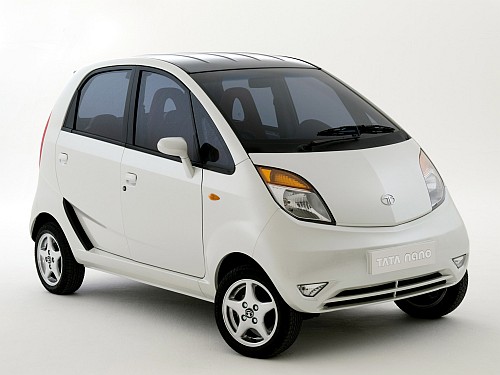 The nano sells at a price of around 2 lakhs and with all the registration involved, it sure is to come around 2.5 or 2.7 lakhs which is the equivalent price of an Alto.
More Features
The Nano LX is an advanced version of Nano available in the market which is almost facilitated with all available advanced features. Along with the air-conditioning it also has heater to feel the warmth. The cabin lamp is also facilitated with dimming light. It has a separate plastic trim for map pocket on the driver and co-driver side. It has a sun divisor with integrated vanity mirror for both driver and passenger seat and also sports full wheel covers. Other exterior features like roof mounted antenna, roof beading, and roof spoiler are also present. It has satisfied its customers with a promising fuel capacity. It is said to be beautiful with the gloving boxes present in front with a separate locks for safety! The placement of the battery and gear lever has also got impressive reviews among customers. Interestingly, the new horn sounds lot better and the air-conditioning system sports some promising features like the sedan vehicles.  Shortly said TATA NANO is car of  comfort at a much lower price!
Let's see how this twist turns out for Tata!
Related Content