An accessory for your phone could be another phone!
Much often than not, you realize the actual purpose of the phone only when the battery dries. That's when you think… if only I could at least make calls, nothing else! Enter Talkase, a phone that's an accessory for your phone.
But why on Earth would you need a phone on top of another phone when you could just carry around a power bank? Well, here's why…
Talkase is claimed to be a credit-card sized phone in dimensions except for the 5.5mm thickness. This means that you can carry it in pockets and areas where your normal sophisticated wide phones might not fit. Secondly, since Talkase focuses on the basic usage of a phone, i.e. for making calls, it eliminates all other functionality, such as the Internet connectivity, thereby, once charged it can run up to 100 hours of standby and 2.5 hours of talk time. So even if your power bank can charge your phone, the battery would drain earlier than your new accessory.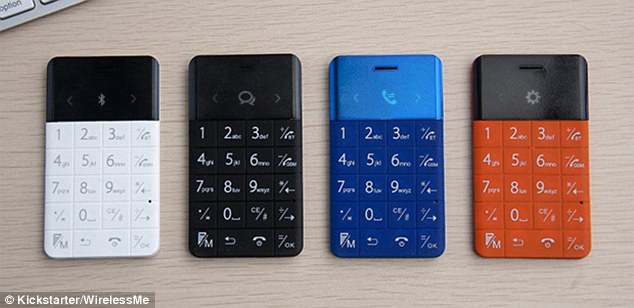 What's Talkase?
Talkase looks like a small calculator that can connect with your actual phone via Bluetooth. Currently, cases have been made for iPhones as you can see in the video below to accommodate this super-small phone. It can place calls and it can receive calls from your phone via Bluetooth.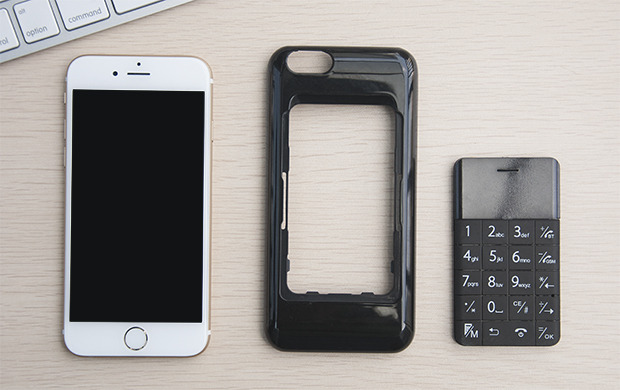 So far, so good. But what if my phone entirely runs out of battery? There's no way Bluetooth will work then!
Like I said before, Talkase is mostly about backup. It has its own micro-SIM slot. So, you can remove your SIM from your phone when your battery is out and insert it in Talkase. If that's very cumbersome, all you have to do is have another SIM exclusively for your Talkase. Now you have two phones and two SIMs! Sounds similar  to the emergency handset Spareone Plus ?
Nice, what else can Talkase do?
Because Talkase has its own SIM slot and GSM connectivity, it can of course be used as a standalone phone. It must be a great phone for people who are looking to just make calls and love to use a handy, light and inexpensive phone that you're not afraid to drop and break.