Bond to use Xperia Z4 in Spectre, Windows 10 leaks, Flipkart's new plan and OnePlus One's State in India – This Week in Tech!
Sundays are fun. You get to wake up late, eat heavy brunches and lie around the house like a baby seal basking in the sun at the beach. The news is the last thing on your mind and frankly, we don't blame you. But Monday soon follows Sunday and before you do that, it is mandatory that you brief yourself on all the newsworthy events of the past week if you want to carry out those informative conversations by the water cooler at your workplace. To help you with that, we're going to dish out another edition of weekly news from the tech world so that you can be one of the few people in your office who actually know what they're talking about.
1. OnePlus One Strikes Back!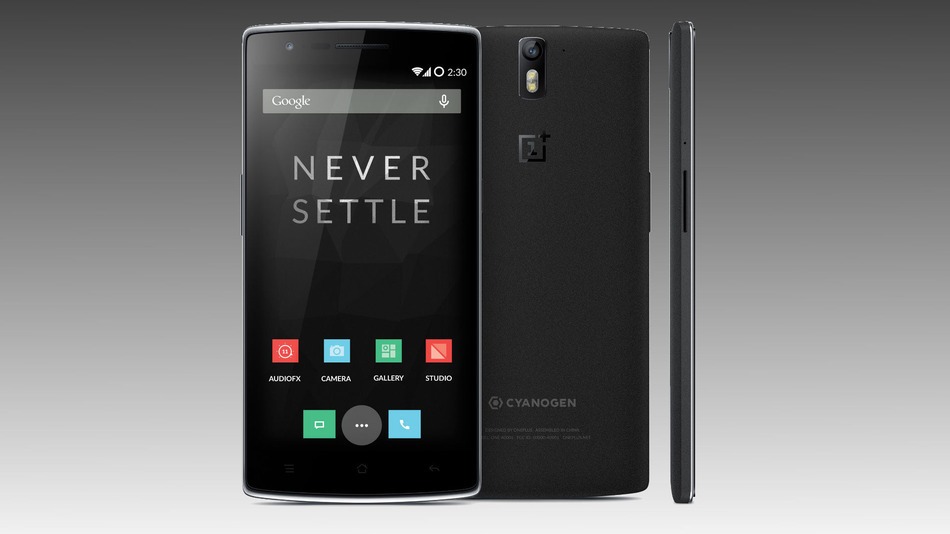 It has been a rough couple of weeks for Chinese smartphone makers in India. After Xiaomi and OnePlus were banned from selling their phones in India by Delhi High Court, this week, OnePlus has decided to challenge the Court's decision and is currently weighing its legal options in order to continue its operations in the country. While the Court has allowed Amazon to continue the sale of OnePlus One phones until their stock runs out, OnePlus will be hoping to get their legal wrangles cleared up as soon as possible. The root of OnePlus's problems is the Cyanogen OS which has recently signed an exclusive deal with Micromax according- the only company that is legally licensed to sell Cyanogen devices in India. Micromax and Cyanogen thus claim that OnePlus is violating their licensing agreement and seek to stop the sale of their phones.
2. Sony Xperia Z4 to make an appearance in the next Bond film?
The after shocks of Sony hack are still being felt even after a month of the incident, with new email correspondence between top Sony executives coming to light. And one such conversation between the head of Sony Pictures, Michael Lynton and the VP of Sony Marketing, George Leon has created some flutter on the internet as it discusses tentative plans of product placement in the next Bond movie (titled Spectre). The product in question is the Sony Xperia Z4, the successor to Sony's flagship Z3 and the email contained a few pictures of the phone along with a projected launch date between May and November 2015.
3. Windows Users, Meet Cortana!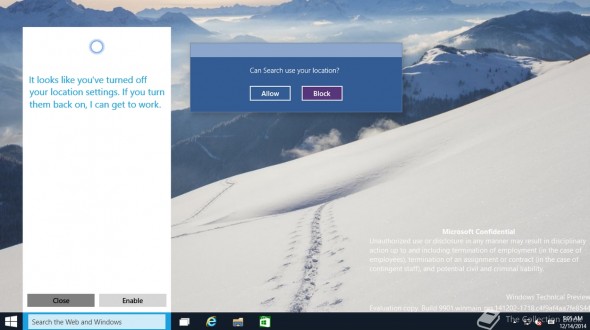 Microsoft is continuing to pace through the development on Windows 10 and although the official release of OS might be at least six months away, a leaked early build of the OS shows that users can now interact with Microsoft's virtual assistant Cortana – from their desktops by pressing a microphone button in the taskbar, or simply saying out loud 'Hey, Cortana!' followed by a query. Also seen on the early build, is the upgraded Windows Store – the go to place for all apps, music, videos and games that you want to buy.
4. Virtual Reality Battleground
Things have started heating up in the VR race. After Facebook acquired Oculus Rift – the device that revived VR industry – and Sony showcased its Project Morpheus to go with the PS4, it was inevitable that Microsoft too is pushing the frontiers of immersive gaming. Rumors suggest that Microsoft has already been sourcing hardware to build its very own VR headset and the big unveiling is scheduled for E3 2015 in June.
5. Flipkart fills its coffers
Indian e-commerce giant Flipkart has secured fresh funding of $700 million (roughly 4,434 crores) on Saturday, which the company is planning to invest in long-term goals and provide better consumer experience. As a result of a fresh number of investors coming on board, Flipkart Limited (which is incorporated in Singapore) has issued a filing to become a public company, because as per the law in Singapore, this is mandatory if the number of shareholders are more than 50.