Three Advanced Concept Cars from Toyota – Debuts at CES 2014
Consumer Electronics Show is the place where advanced technology meets and Toyota knows that well. The company has displayed three of its most advanced concept cars – Toyota FCV Concept, Toyota i-Road and Toyota FV2 Concept. The concept cars aims to add new dimension to the mobility and finally made their debut in CES 2014. Toyota organized brief press conference ahead of CES to introduce and explain about its new concept designs.
Toyota FCV Concept
The company introduced the Fuel Cell Technology Vehicle (FCV), which is a hybrid technology at the heart of Pirus, but with hydrogen and fuel cell stack. "With a driving experience, that's on par with a gasoline engine. You can say, it's not the next movement in automotive, but a next big movement towards better future", says Toyota.
Ok! What is FCV?
FCV stands for Fuel Cell Vehicle powered by fuel cells – which actually generates electricity from hydrogen. The energy generated from hydrogen is environment friendly (can also be produced from certain raw materials) and efficient.
Pictures? We are not going to disappoint you! Checkout them out below: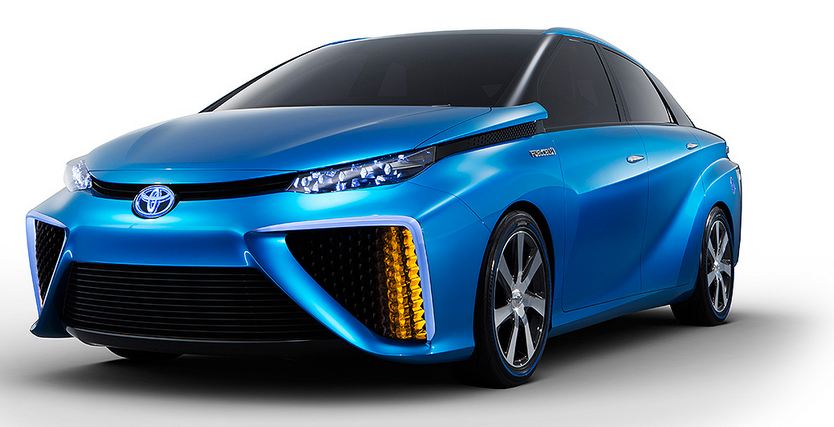 Watch Toyota FCV Concept in Motion:
Toyota i-ROAD
Did Toyota follow the idea of Lit Motors? May be not. But Toyota i-ROAD is lot similar to Lit motors C1 Electric vehicle. i-ROAD is a compact vehicle with only three wheels – takes you through narrow roads easily and makes you park the vehicle quickly. The vehicle saves lot of space in the city, as it measures only 235 cm wide and 144.4 cm high. Toyota used latest technology to offer compact mobility for short-distance journey, especially meant for city driving. The vehicle can run up to 50 Kms in one charge, which is powered by an lithium ion battery and an efficient electric powertrain. Toyota i-ROAD can be controlled via smartphone, like unlocking the vehicle.
Checkout the pictures below,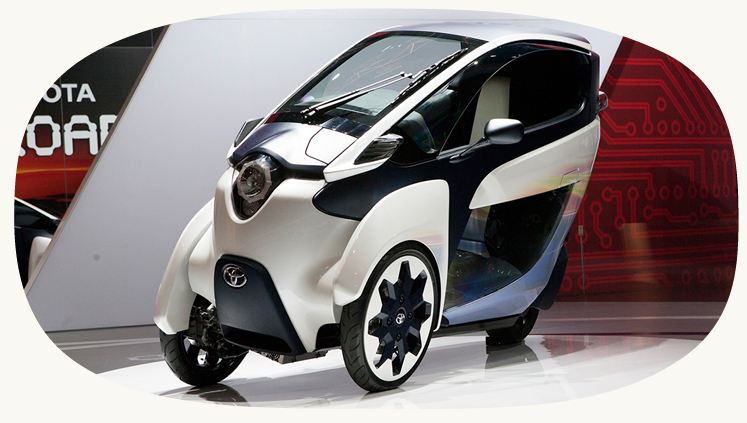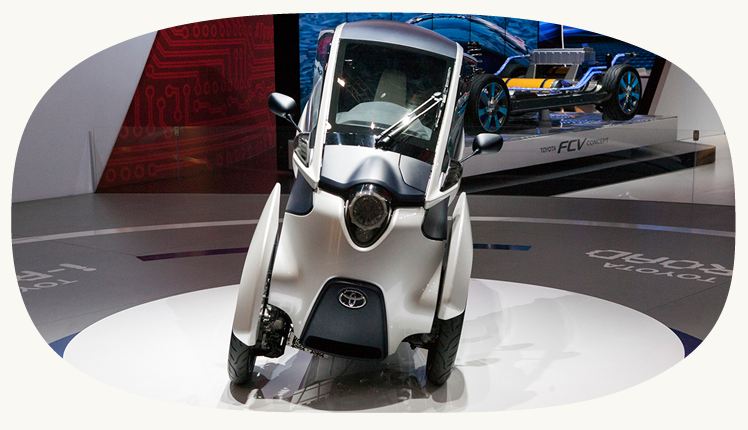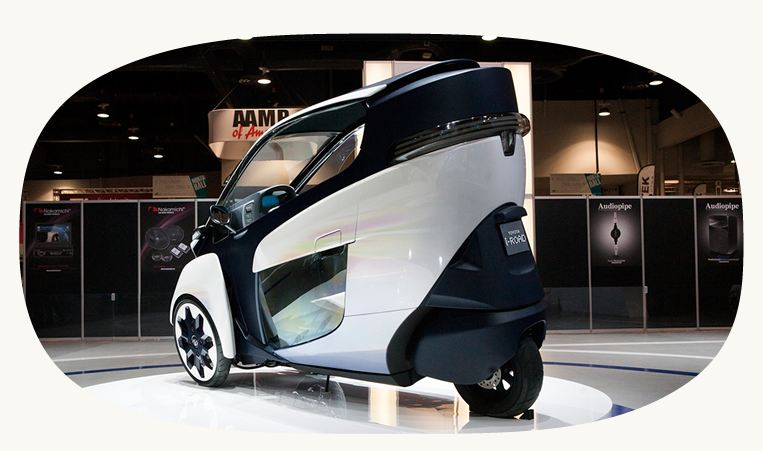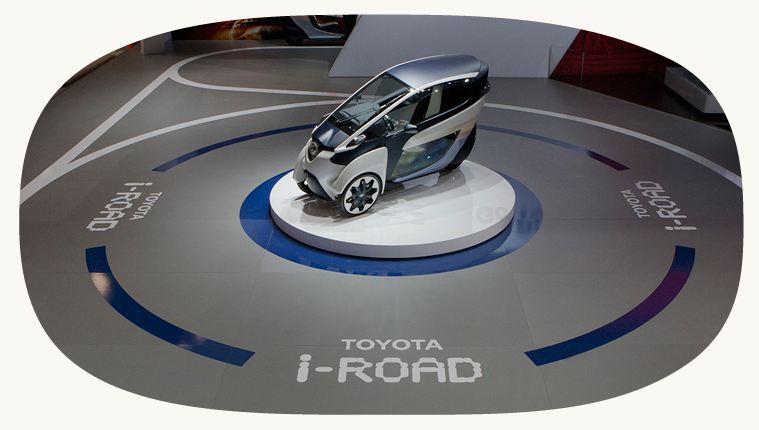 Watch i-ROAD in motion,
Toyota FV2 Concept
Toyota says, the future cars will be far more than just a simple machine, which will equipped be with latest technologies, built with natural relationship. Toyota FV2 is just aiming to give a shape to that idea. According to the company, the car was built around Intuitive connections, which can be controlled with your body's motion and the vehicle reacts your emotion. What? I don't get even a point of it? Ok! The Intuitive connections is like a Telematics technology, which means using the next generation technologies, the cars can connect with drivers not only to exchange information but to communicate ideas. Still confusing? Can't help, this is what I learnt from Toyota FV2 Concept. Better read more from the link provided at the bottom of this post, before that few pictures.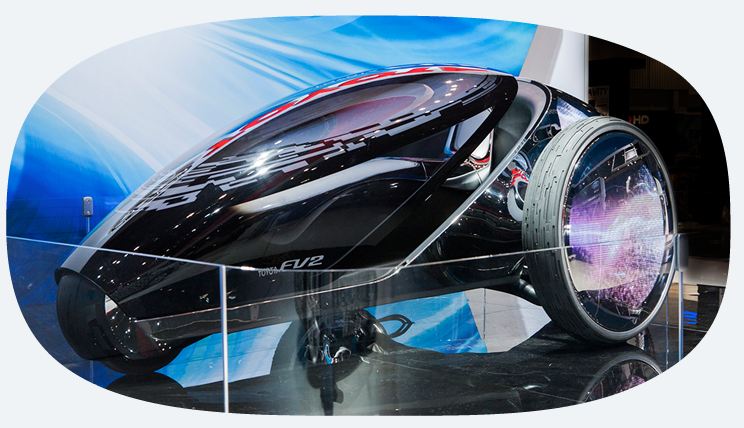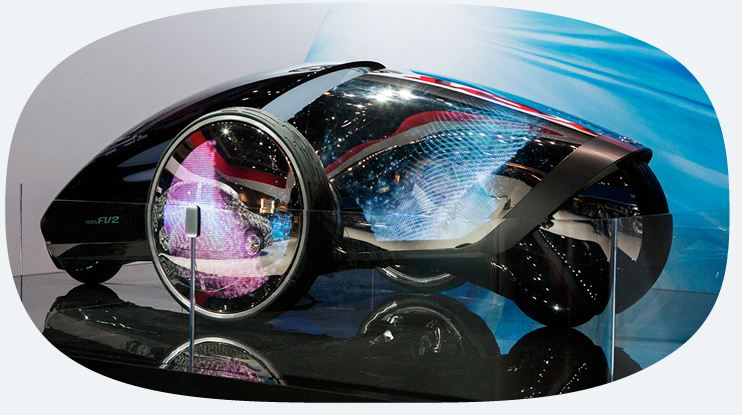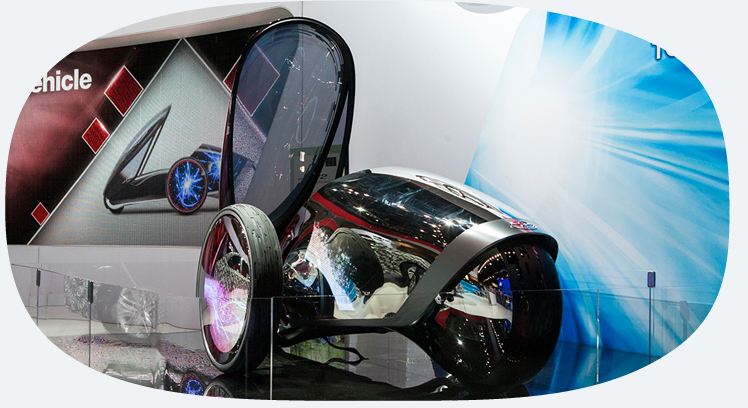 is a Self-Employed, Professional Freelancer in writing technical articles for major websites. She is fond of cats very much.