The BMW i8 – A Head-Turner and a Front-Runner
The BMW i8 is not just a car, it is a vision. A mesmerizing blend of futuristic looking concept cars, fuel guzzling speed monsters and docile, eco-friendly hybrids. The i8 defies conventions and shuns labels in every possible way. With the i8, BMW has indicated the direction it might take in the future – with global warming on every one's mind and fossil fuels rapidly depleting, the i8 is intended to be BMW's poster child for the green generation, thanks to its hybrid engine!
But somehow, miraculously, the i8 still manages to run and sound like a true sports car despite its smaller engine as compared to others in its category. With its ridiculously cool looks, excellent performance and green credentials,we take a look at probably the most exciting car to ever roll out of Munich, and that's saying a lot.
Design – If Looks Could Kill
Seriously, did you look at that thing? Futuristic, cool, unreal – all those words can be used to describe the looks of this car and they would all be insufficient in conveying the sheer awesomeness of the exterior design. Its three tone paint job, scissor doors, aerodynamic 20 inch alloys and thermoplastic panels are all cherries on top of its amazing design and no matter where you go, you will attract eyeballs (and looks of envy) when you step out of the i8.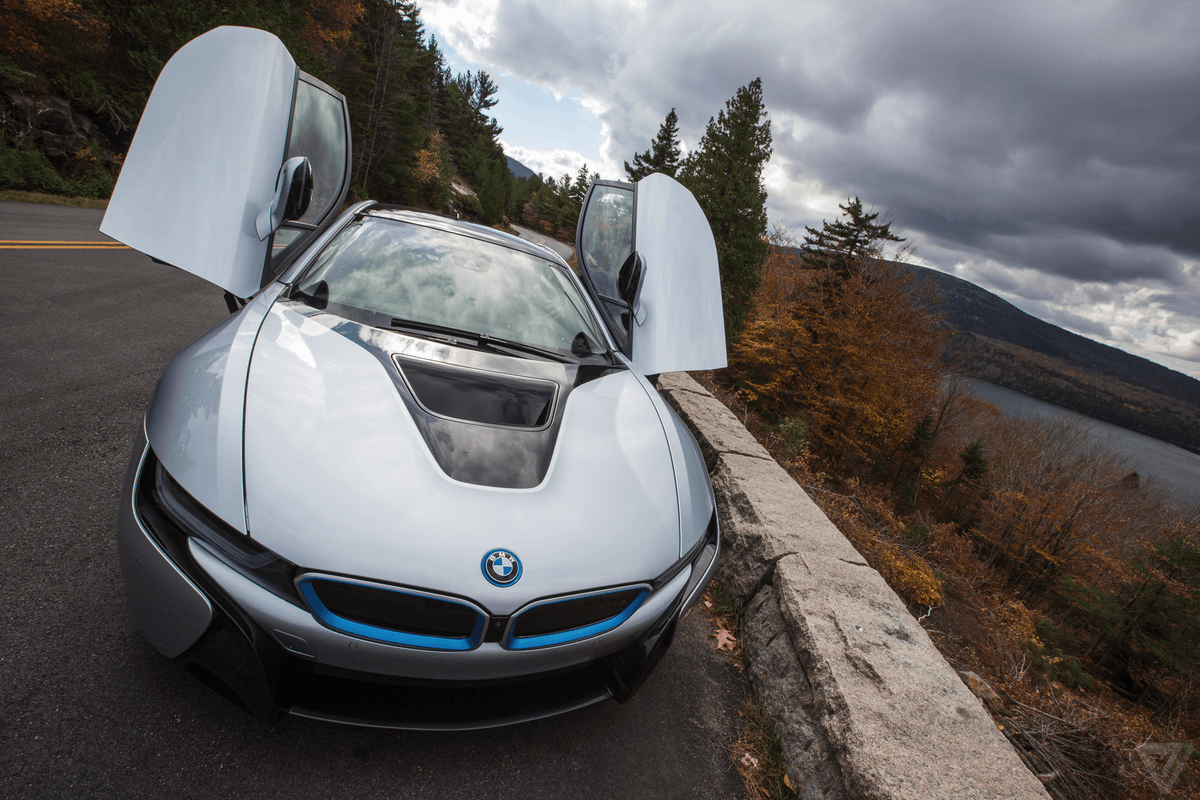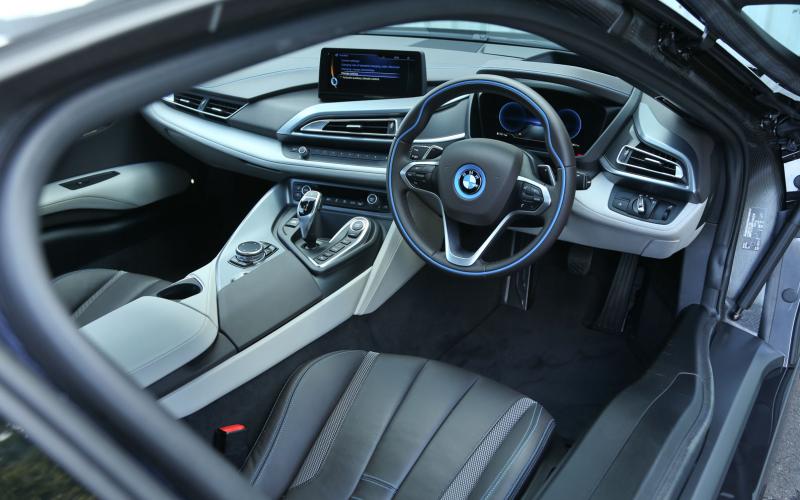 A dominant factor in ensuring good performance even with a small engine is the weight of the car, and in order to keep the weight-power ratio favorable, BMW has built the exterior of the car with resin-injected carbon fiber reinforced plastic (CFRP). The CFRP is significantly lighter as compared to other commonly used materials – about 50% lighter than steel and 30% lighter than aluminium.
Performance – Roars Like a Lion, Purrs Like a Cat
The i8 derives its power from two sources – a 7.1 kWh lithium-ion battery pack and a 1.5 liter turbo charged 3 cylinder petrol engine. Both these sources can be combined in different ways to provide a driving experience that is customized to the needs of the driver or the demands of the road. As such, the BMW i8 offers three basic drive modes –
Comfort Mode – Purely electric drive, can reach speeds of 65 km/h and has a range of 37 km on full charge.
ECO PRO Mode – Acceleration, transmission, heating and cooling systems are all adjusted for maximum efficiency. At low speeds, derives power from the battery, but at higher speeds utilizes the petrol engine.
Sport Mode – The i8 transforms into a full-on sports car. Primarily powered by the petrol engine, in the Sport Mode, additional electric motors are unleashed in order to propel the i8 even faster.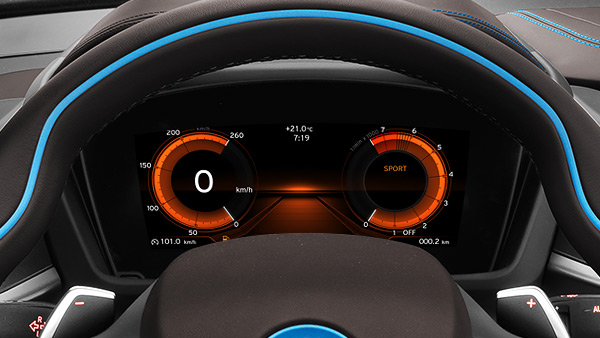 Cost – The Future isn't Cheap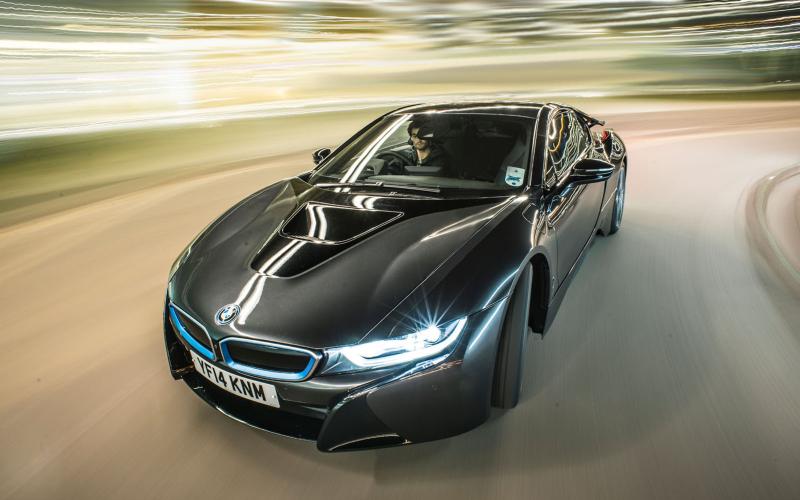 Priced at nearly GBP 99,000 the i8 is a premium price car but some might complain that it doesn't provide the thrill of others in its price range – like the Audi R8 or the Porsche 911, both being absolute sporty beasts. But apart from the futuristic looks, what you get from the i8 is something that no other sports car – or at least a car capable of performing like one – can give, and that is true fuel efficiency. Lets face it – most sports cars are monstrous fuel guzzlers, and that is alright if you have no conscience or have no concern for the environment, but for those who want an amazing driving experience along with fuel efficiency, the i8 is their ideal car. Combining all its different drive modes, the i8 provides an average fuel efficiency of 134.5 miles per gallon, which no sports car in the world can match.
The BMW i8 is expensive but what you get for the money is a genuine mechanical engineering innovation in every sense. The i8 is not just a car of the future, it is the future.