Become a Prank Master and Troll your Friends using Shrturl
This is something unusual, funny, different and conceptually very interesting, true in reality yet fake in present. This is the new website named Shrturl.co which can make you laugh, wonder and will surely make you a magician among your friends and they wonder how you did the miracle, the truth of fake lies in this website.  This site was developed by Alexander Griffioen, and it created havoc with its arrival. It allows you to manipulate the texts, headings and pictures on the web pages temporarily. The below is the snapshot of a webpage twitter altered by me:-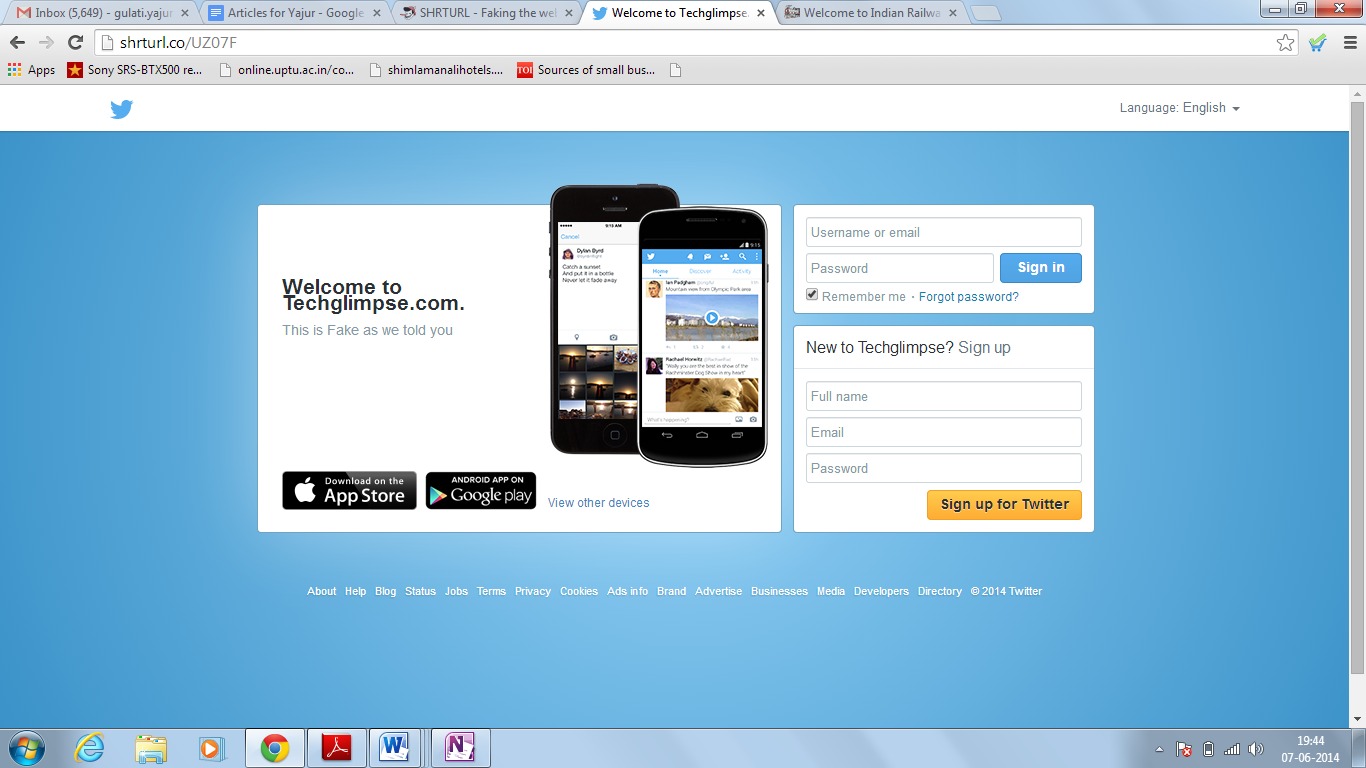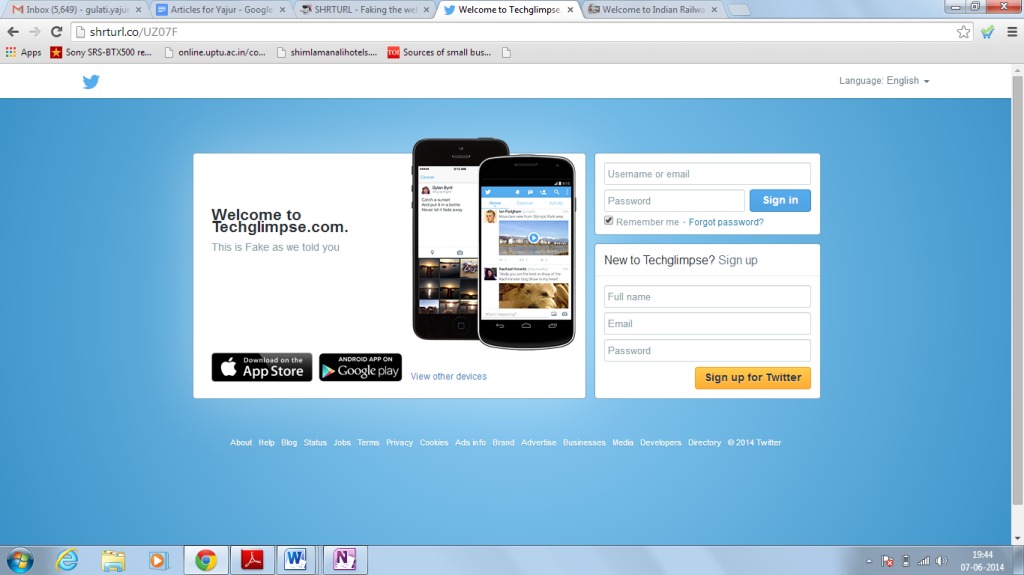 This is the magic of Shrturl.co, you can do whatever you like, you can even alter the images and replace the twitter logo by Facebook logo, isn't it awesome? You can do various fun stuff with this cool site. One more thing which makes it even easier to use is that it can be accessed without any sign-up and it is absolutely free. It provides the temporary facility of 2 days that is the custom link of shrturl.co pointing towards the edited page of yours will surely lure people with your fake game.
The general layout, design, fonts and the size of the images remains identical and there is no way of manipulating them but still you can change the headlines of the news which is evil enough. With great power, there are many cases where this service was found guilty, the one news which was spread like a liquid was of the firm Andreesseen Horowitz is buying Y Combinator for $266 billion and it was the editing done. Here is the snapshot of it-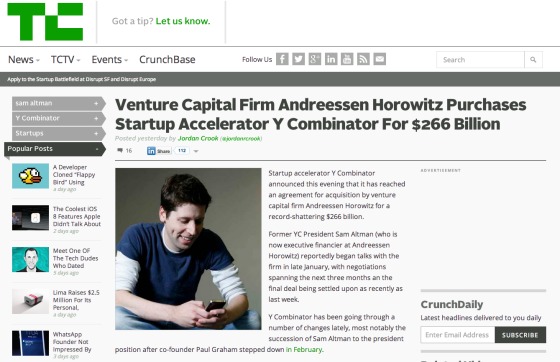 The layout of the site shrturl.co is awesome and it looks like as if it was made only for the purpose of fun. The logo has a wide naughty laugh face, which completely defines the website's moto. You cannot lure the people who already know the Shrturl. It provides you the link of edited page and you need to show it to your friends to become the hacker (Sorry but Fake!) of your group and for that you will get 48 hours.
The site has been used in America for many evil purposes such as altering the headlines, placing dirty images and by changing the information provided by the real site. But, as the concept wise, it is one of the coolest things which exists currently on the web, you can have a good laugh with your friends by changing their statuses and by altering their pics with funny images. But, be careful and do not interfere in any social or political matter which can harm you. In India, many people still don't know so get your hands bit dirty and lure someone for good.