E3 – Everything Ever needed about the Electronic Entertainment Expo
Summer time is almost over folks, which means that its E3 time!! Any gamer worth his keyboard/controller knows that this is it.. the D-Day.. that time of the year when any and every company, which has ever even made it remotelybig, announces its forthcoming releases in the  year.
Wait a sec … What the hell are you yapping about – E3???
My bad.
Let's start over – The E3, or the Electronic Entertainment Expo, is a three-day annual game industry trade show which takes place in Los Angeles, California. This trade fair for the computer and video games industry is organized by the Entertainment Software Association (ESA), a trade association of the video game industry in the US.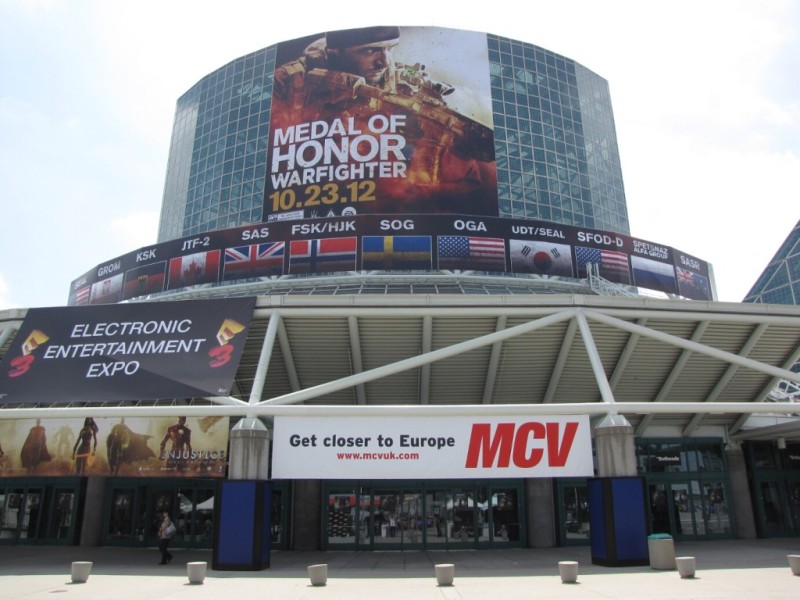 This Expo is used by a plethora of video game publishers and accessory producers to display and showcase their upcoming games and/or game-related merchandise.
It takes place either towards the end of May or the start of June at the Los Angeles Convention Center in Los Angeles, although it occurred in Santa Monica. You with me till now?
Sounds kinda cool. Go on about it a bit more.
Lol. I'd be delighted to.
So, as I was saying, this Expo draws out the top guns in the game and is the one-stop shop where you can possibly witness a Microsoft's Ballmer schmoozing with a Sony's Kazuo Hirai over a cuppa and their favourite gaming titles, albeit on their respective consoles. It's the place where all these leading, and even some nascent companies, make their awe-inspiring and mind-numbing presentations regarding new hardware and/or software announcements. The fun doesn't end there. Definitely not!
It's also the place where one can catch project leads, CEOs and game devs giving candid interviews on just about anything – with a larger focus on the game and a little less on the 'anything'. Having said that, it's also the place where many executives, inevitably, become the butt of technical memes due their foot-in-the-mouth moment. Case in point – the America President of USA declared "My body is ready" during a Nintendo Wii presentation back in 2007.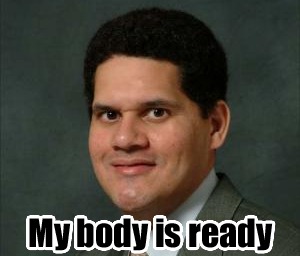 To gauge the importance of this singular event, one must be able to comprehend the full depth of the following statement –

A vast majority of the gaming industry's annual revenues are earned in the holiday season (October through December) every year.
Thus, this is the last major platform wherein a company can showcase its product(s) collectively and draw attention to the same. Moreover, having announced a product during this Expo, companies can devote the larger part of these months leading up to October in the planning and execution of their product marketing strategies.
To illustrate the gravity of the statement above let me point out that Microsoft sold 3 Million units of its xBox One while Sony sold 4.2 Million units of its PS4 till end of the year & 28th Dec, 2014, respectively, after having showcased their consoles at the E3 last year.
Kinda getting it. Anything else – any way that it can even remotely interest me more than just combing this article any further?
Err .. not much I'd say. Rather, just watch this video below to give you an idea on what you'll probably miss out on if you choose NOT to go –
The Expo has achieved like a cult following and aura in the 19 years of its existence, as can be witnessed in the aforementioned video.
Wicked!! So can I go and attend it tomorrow?
As much as I'd love for either of us to attend this Expo, No – we, the common folk are forbidden and banished from the Expo. The E3 is an exclusively industry-only event – meaning your mama's chacha's beti's padosi ke bhai's house in Los Angeles just looked less alluring and kinda useless, for you, unless he's working at one of the video game publishers!
Having said that, we wouldn't like to disappoint any of our readers, who won't be able to make it to the E3 too – so do stay tuned to our site and my columns, for we'll ensure that you stay abreast with the latest on-goings, announcements and proclamations at this year's promising-to-be-grandiose E3!
May the Force be with you till then!