HP Omen Gaming Laptop – Looks Like a Beauty, Performs Like a Beast!
HP is usually known for building mainstream laptops, but recently they've jumped into the mid-range market with the ominous sounding HP Omen. There is a reason why companies like Acer, Lenovo and HP don't normally make gaming laptops – most of the hardcore gamers rely on exclusive gaming brands like Digital Storm and Maingear that are engineered to provide a system with high end specs. But all prejudices aside, the HP Omen is a surprisingly good gaming laptop offering great looks, above average performance and a decent price. So let us take a peek at what HP has to offer us with its newest laptop.
Design – Handsome Devil
The HP Omen, a remarkably good looking laptop. The most notable thing is a trapezoidal profile – the laptop's base is narrower than the screen, thus making the laptop to be thinner. The black exteriors, colored flames on the metallic hinge and glowing red accents, I'd say we got ourselves a real looker.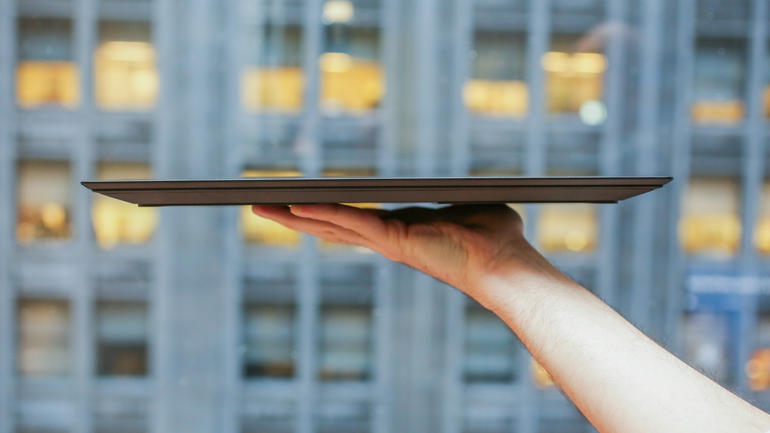 The laptop features 15.6 inch touch screen with a pixel resolution of 1920 x 1080p – full HD display for all the gamers. Two front-facing speakers by Beats Audio provide excellent sound quality. One of the highlights of the Omen's design is its backlit keyboard which offers RGB  lighting for multiple zones which you can change to any color you want. So if you want the WASD keys to light up in red while you're gaming, the Omen will let you do that. The speakers are backlit as well, and you can program them to throb and react to noises in the game you're playing. To the left of the keyboard are six macro buttons which can be programmed for specific tasks.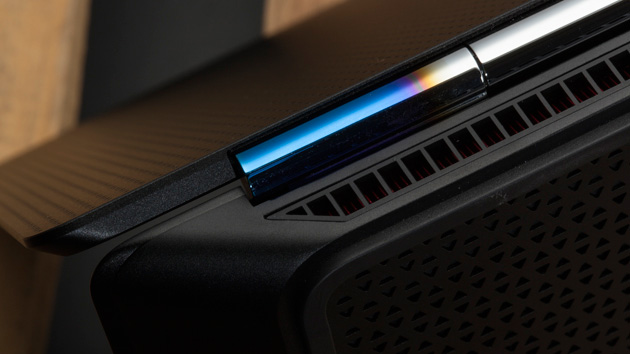 Hardware – A Sturdy Competitor 
The hardware is the litmus test for all gaming laptops. It doesn't matter how good the laptop looks if it can't run games smoothly. Fortunately, the HP Omen comes equipped with some good hardware which makes it a stiff competitor to exclusive gaming laptops. It runs on an Intel Core i7 processor with 16 GB RAM and an Nvidia GeForce GTX 860M graphics card with 4 GB of memory dedicated to it. It also features a 512 GB hard drive, but instead of SATA, it uses PCI technology thus offering greater transfer speeds. As for ports, you will find seven of them on the rear of the laptop between the two heat vents – four USB 3.0 ports, an HDMI-out, one port for external monitors and a headphone jack. The only side mounted port is a SD card slot.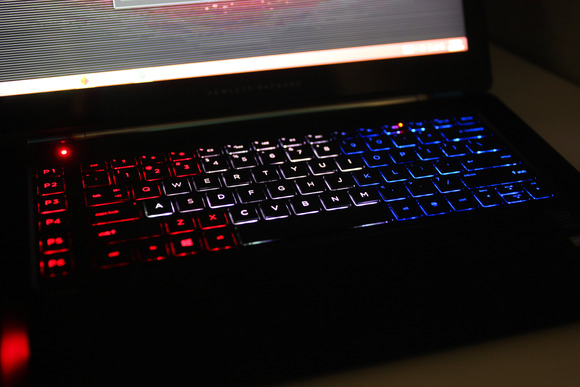 Conclusion
Coming from a mainstream manufacturer like HP, the Omen is something of a surprise – it can easily overpower other gaming laptops from mainstream companies and give a solid fight to dedicated gaming systems. At a price of $1,499 the Omen isn't the cheapest laptop you can buy, but it's definitely worth the money if you're a new gamer and you don't want to shell out mega bucks for a boutique assembled gaming rig.