Well, we know that Micromax has given a big threat to the leading mobile brands in Indian market. Upon its announcement of A116 Canvas HD, the giant models like LG Optimus 4X HD, Samsung Galaxy S3 and HTC One X are pushed to the back seat for its promising price range. This stunning mobile would cost around Rs. 14,999/- and is expected to hit Indian market during Feb 2013. So before we get to try out the model, lets have a glimpse of its promising features.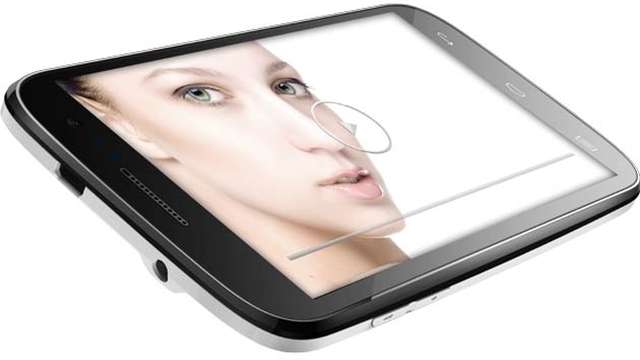 Micromax A116 Canvas HD specifications
A116 will run Android 4.1 Jelly Bean operating system, which will offer a smooth user interface with other enhancements like Google now and better camera interface.
The A116 Canvas HD is powered by MediaTek's MT6589 quad core processor and a Power VR Series5XT GPU. The processor is well equal to the Snapdragon S4 Pro, Tegra 4 and Exynos 4 processors. The quad core processor should provide better gaming experience and better responsiveness in general UI.
5-inch IPS 720p display screen, which is comparable to the resolutions of LG optimus 4X HD. The display resolution is also same as Samsung Galaxy S3 and HTC One X and X+.
The Canvas HD A116 will support dual SIM functionality – one supporting GSM and the other will support 3G network. In the connectivity side, other notable features are GSM, Wi-Fi b/g/n, Bluetooth and GPS.  The Wi-Fi 802.11 'n' is not a dual band.
The 8-Megapixel rear camera, which doesn't have a BSI sensor like the one we saw in XOLO A800. Probably this could be the only downside of the model. And the front facing camera is just a VGA.
2,100mAh Battery, which is comparable to Galaxy Grand. But the quad core processor might eat up all the juice quickly and you might need to run for a power outlet at end of the day. (I think, that's the case with any smartphone these days…)
On the storage side, it features 4GB On-board storage and comes with an expansion slot for microSD. Another important thing is the RAM, which is 1GB .
Well, we are yet to know about the dimensions, sensor and proximity details, but we hope to update it soon as we learn.
Checkout the video as well,
Related Content