Nokia has been providing its customers with new models within a definite time interval. Nokia 2690 is a GSM phone. Nokia 2690, a CandyBar mobile comes with a great list of features. Nokia 2690 price is optimal and it is a great buy. The Nokia 2690 is a very pocket-friendly device weighing a fraction under 81 grams with a candy bar look available in Graphite, Silver, Hot pink and Blue colors and featuring an 1.8 inch TFT display with audio and video players and internet access. The standard sales package of Nokia 2690 includes a WH-102 stereo wired headset and a slot to supply your own microSD card.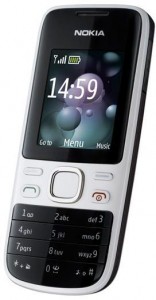 Other device features of the Nokia 2690 include FM radio, GPRS and MMS support, and a phone book for up to 1,000 contacts. The standby time for the Nokia 2690 battery is about 13-14 days. The Nokia 2690 also supports email through Ovi Mail, helping people in developing countries their first digital identity directly from their handsets. Nokia Ovi Mail accounts can be created on the Nokia 2690 mobile phone and people can start sending and receiving emails without owning a PC.
This mobile costs around 2, 500 Indian Rupees.
Introduction / Preview : Nokia 2690
The Nokia 2690 comes with S40 UI, VGA camera, built-in stereo FM radio with RDS and a 3.5mm standard audio jack. Local connectivity options include
Introduction / Preview : Nokia 2690
The Nokia 2690 comes with S40 UI, VGA camera, built-in stereo FM radio with RDS and a 3.5mm standard audio jack. Local connectivity options include