Samsung Galaxy Gear smartwatch app Manager details leaked!
Waiting for the smart-watch from Samsung the Galaxy Gear, "wearable concept device"!? Okay then we have some news here! You might have been aware that the watch is going to be powered by Android and will feature a "non-flexible" display. But will you not be interested to see some leaked pictures? Yeah! Rumours and leaks are hot than news.
Evleaks has posted a pair of images that show the screen of management app for Samsung's new smartwatch.  From the pictures we could see that NFC would help the watch to connect to your mobile device via bluetooth!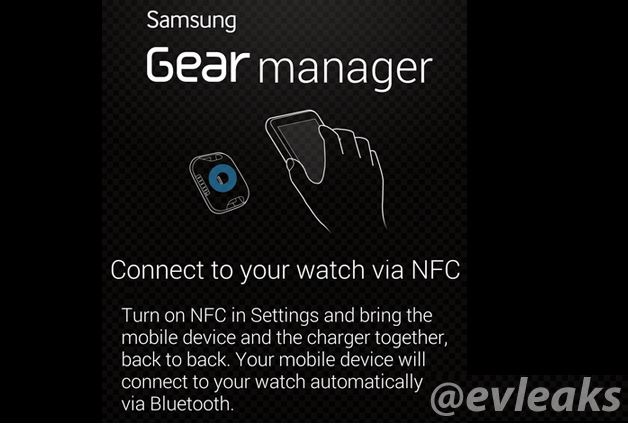 The gear manager also has the facility to change clock faces, install apps from Samsung Store and Find my watch option! Although unclear facts like what apps will Galaxy Gear will have access to and will the developers be able to contribute apps to the Samsung Store all start running around, we have to wait till the device is announced officially on September 4th!
It's coming… pic.twitter.com/eSmDt7YBNI

— @evleaks (@evleaks) August 29, 2013