Series for you to Catch Up On During this Holiday season!
In these dark & tumultuous times when Hollywood churns out scores of serials / sitcoms every year, there are only a select few which actually manage to make it past the Pilot episode and only a handful of these which actually manage to captivate the attention of millions scattered across the globe. Since production houses, directors, actors, et al put in such painstaking effort to ensure that we, the audience, like the serial, it is an insult to them if we're not avid followers of at least one such serial / sitcom.
In fact, chances are that unless you have been living under a rock till today, you're probably addicted / have been addicted to at least 1 such major serial. If not – it's high time you DO get addicted!
Thus, what with one of the most festive, joyous and lazy times times of the year almost upon us, let us remind you of some truly mind-boggling and insane such serials / sitcoms which you just HAVE to catch up on – rather, we recommend that you go for another marathon / binge-watching session of any if you're already watching it!
Without much further ado, let us begin the top 3 on our list –
1. BREAKING BAD
Life has numerous elements which can be summed up in a single word. This series is NOT one of them. Seriously!
Plot
This series is probably the ONLY one where the Plot is as fantastically fabulous as it's actors' acting.
Breaking Bad revolves around Walter White, a high school chemistry teacher, who, on being diagnosed with terminal lung cancer, uses his chemistry skills to produce and sell crystal meth with a former student, Jesse Pinkman, in order to secure his family's financial future.
Proof of Popularity
Ran for a full 5 seasons (2008-13).
Claimed by numerous critics and fans that it is the 'one of the greatest shows' to have hit our TV screen.
Has won 16 Primetime Emmy Awards with Cranston bagging 4 of these for the Primetime Emmy Award for Outstanding Lead Actor in a Drama Series in   2008, 2009, 2010, and 2014!
Is the 'Highest Rated TV Show' on IMDB and similarly, even on Rotten Tomatoes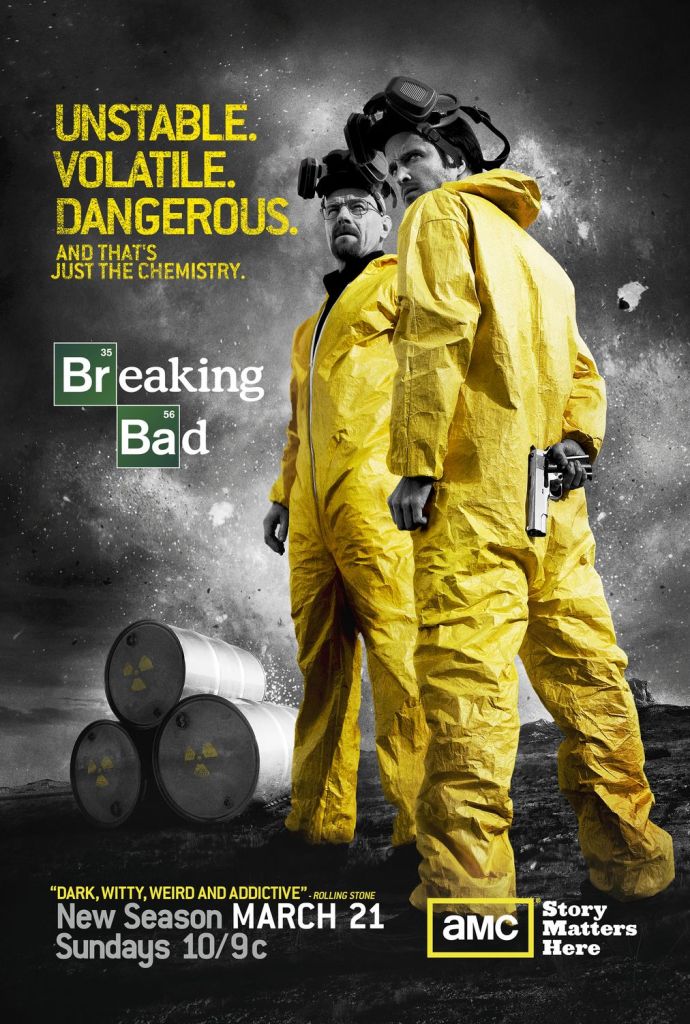 Pointers
1. The series is NOT for those who just want to see some comic / stupid stuff.
2. Whilst the initial episodes may appear to drag on a bit, bear with Mr Gilligan (director / writer). Once the series picks up, you're NOT
gonna want to stop watching!
3. The manner in which the subplots / lives of characters is developed is simply too good – it makes you actually empathize with most
4. Do watch out for the extremely subtle points made throughout each and every episode – heck, I learnt something new even after
watching the series for the 4th time!
CONCLUSION
Watch it – chances of coming across another such brilliant marvel are almost zilch : unless the spin-off series is just as good!
Also, every time you watch an episode and you feel you know how the episode will end – it doesn't!
Probably the best ending for any TV series – one which was, is and will be appreciated by ALL!
Last, but certainly not the least, watch it – if only for the epic direction, awesome storyline and the sublimely superlative acting!!
2. GAME OF THRONES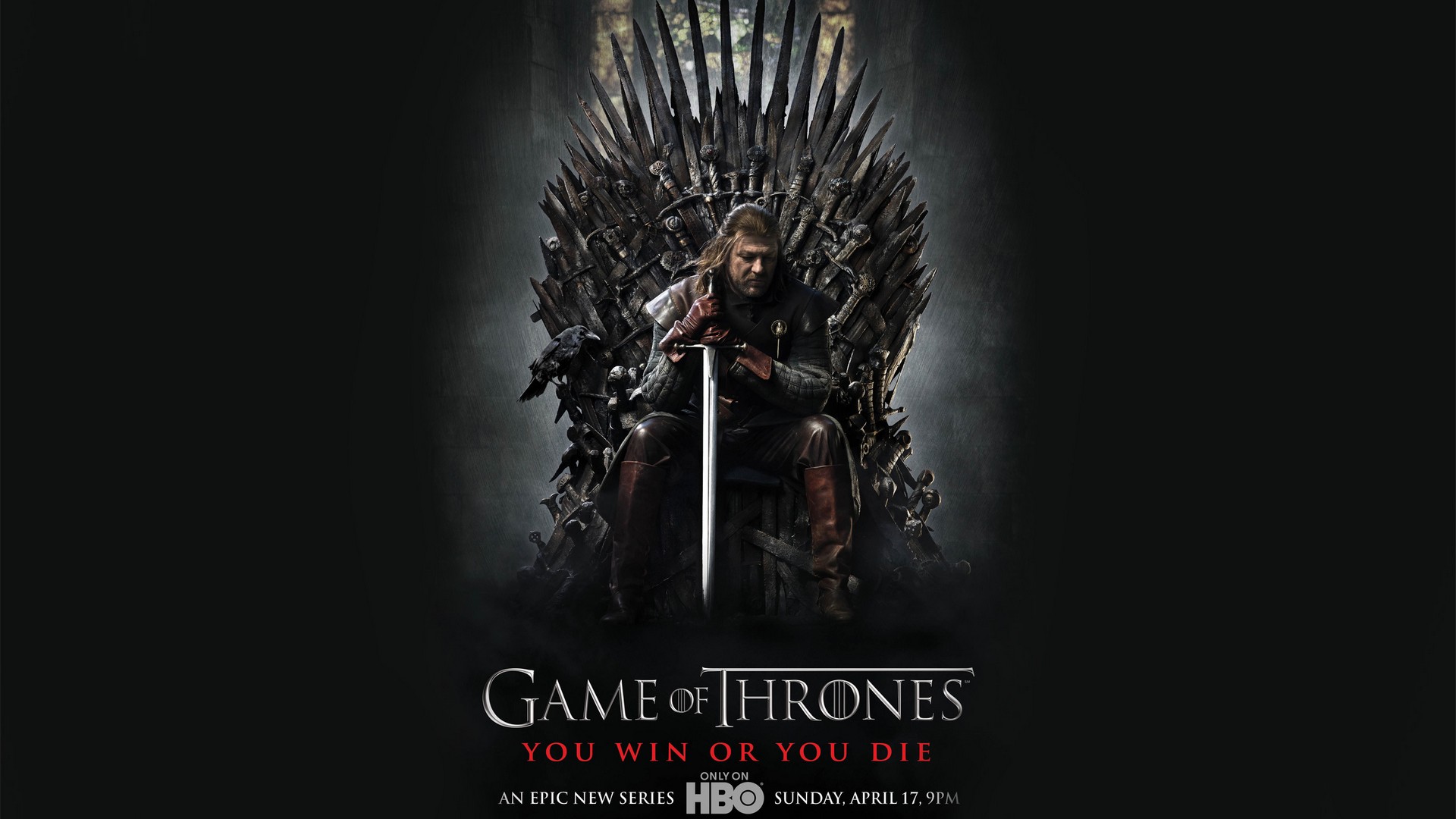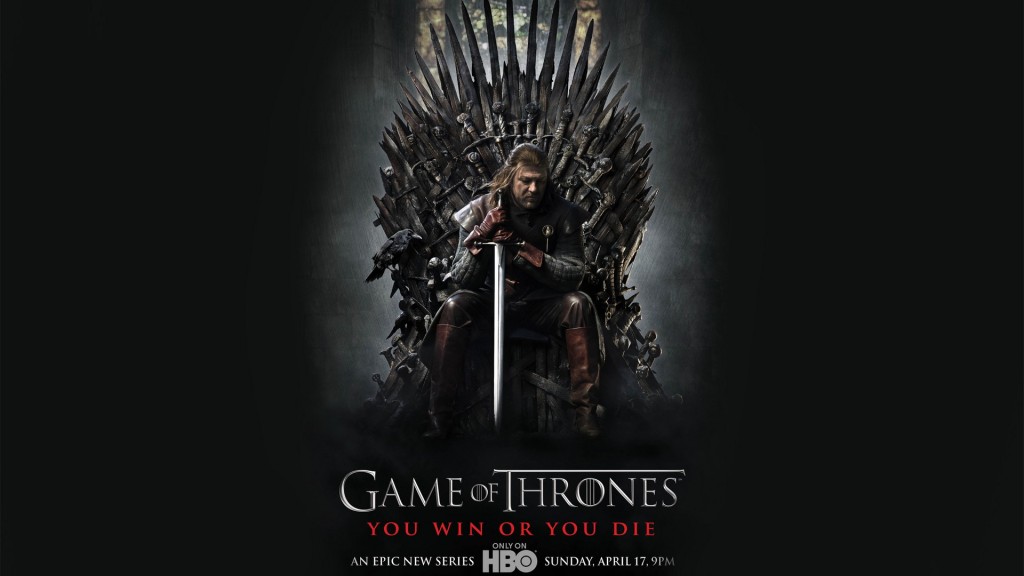 Every once in a while a comes a motion series that has everything  – cut-throat action (literally!), endearing drama, hilariously subtle comedy and George R. R. Martin!
Plot
1 Throne to rule them all.
7 Kingdoms to bind them  all.
Numerous contenders to fight and scatter them all.
HBO's Game of Thrones (GoT) is the hit small screen adaptation of George R. R. Martin's widely acclaimed book series by the same name. It is set against the backdrop of the fictional continents of Westeros and Essos and is, in the truest sense, a melting hub of numerous interweaving plots and sub-plots. Each season is based on a book in the popular series.
Proof of Popularity
GoT is one of the most popular TV series in recent times and has an astoundingly large and active fan base across most continents in the world!
It is the 2nd Most 'Highly Rated TV Show' on IMDB
Has been nominated for the Primetime Emmy Award for Outstanding Drama Series for its first 4 seasons.
4 seasons are completed. The 5th Season premiers from early 2015 whilst the 6th Season is said to be given the green light already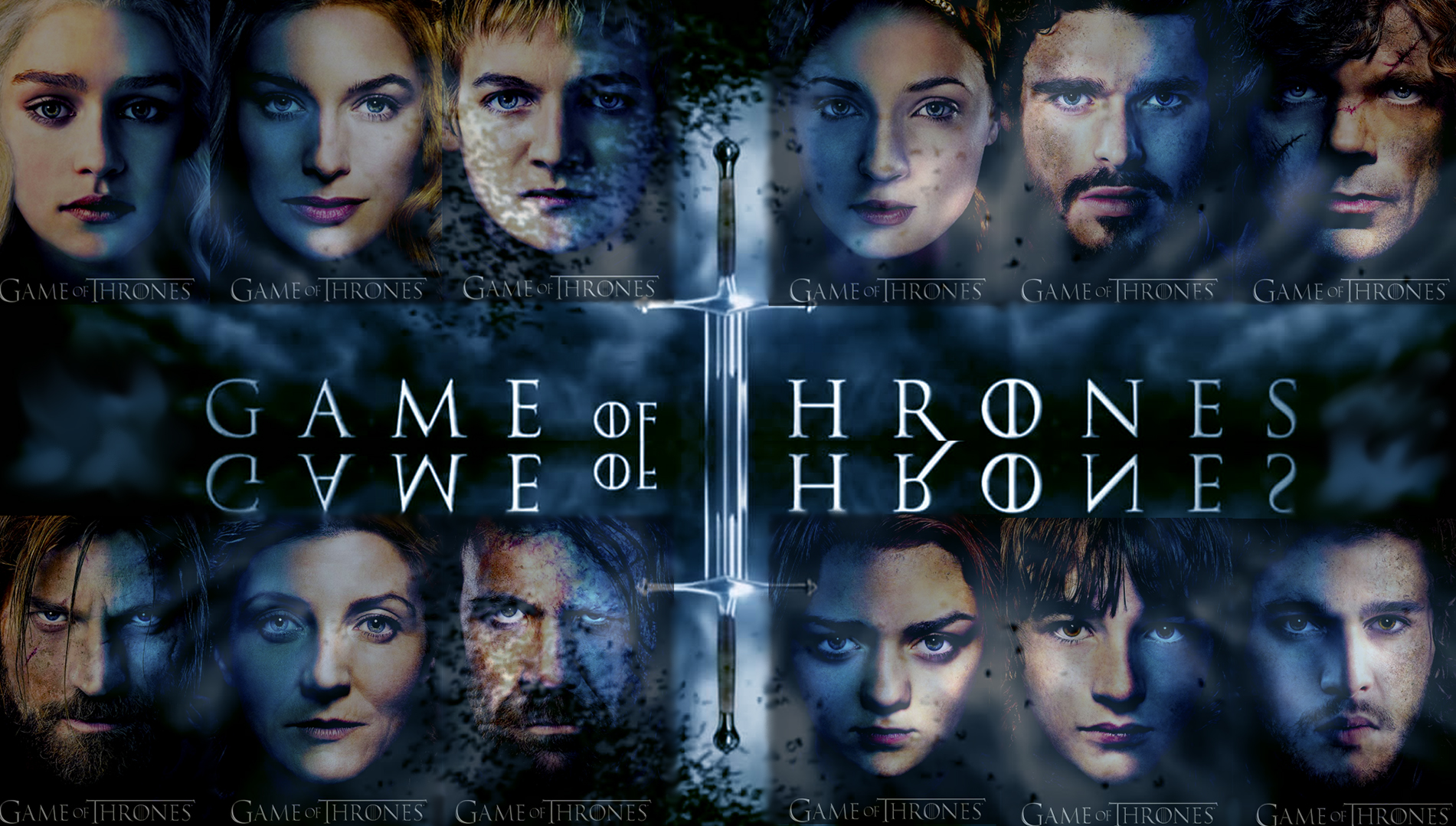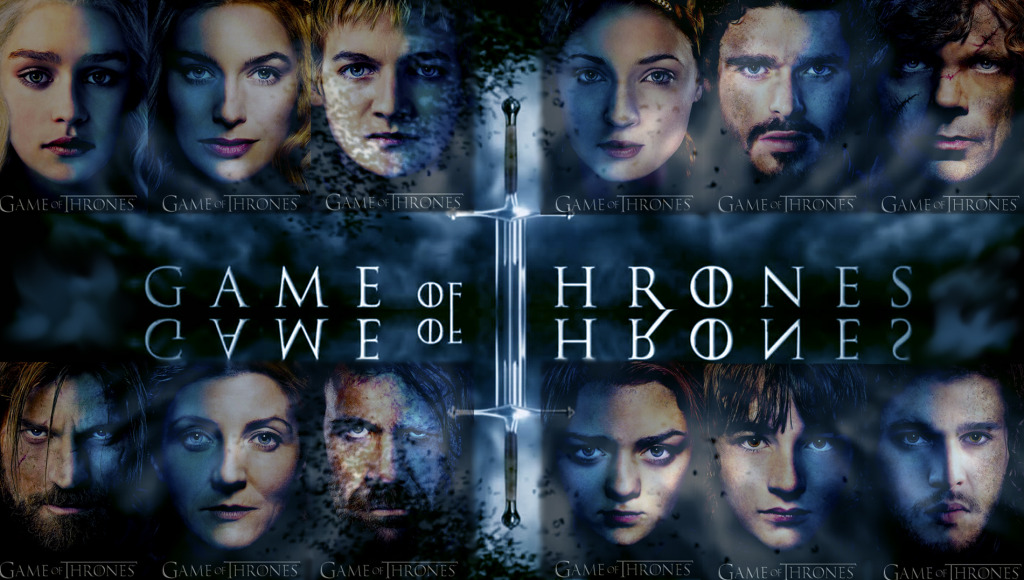 Pointers
1. Superb storyline. Check. Some truly exceptional acting. Check. The 'X' Factor. Triple Check!
2. The actors truly help make it worth a watch – right from Eddard Stark, the very epitome of all that is good and upright, and Tyrion Lannister, whose cunning appearance and persona most aptly disguise his soft and caring heart, to Daenerys Targaryen, a pretty girl who transforms into a smoldering, hot and fiery leader whose charisma and power can be felt well beyond Castle Black in the North!
3. This series has been panned by critics and fans alike for its excessive use of violence, gore, abusive language and most important, nudity. So, kindly ensure you are of suitable age before watching it!
CONCLUSION
GoT is a series which you'll definitely end up loving (unless you're not into the mythological sops) for reasons which can only be understood – not explained!
Further, some actors give some outstanding acting – after all, its not easy to make just about any & every viewer hate / love you with just that limited screen time, right?!  (I doff my hat to Tyrion Lannister & Joffrey)
3. FRIENDS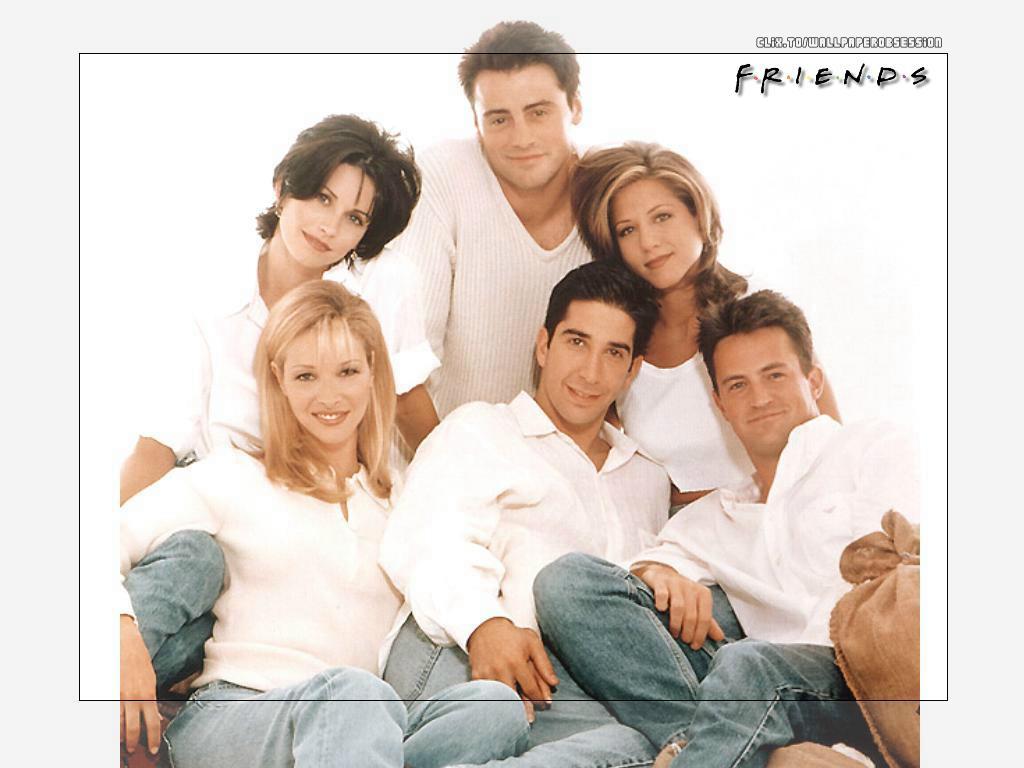 All right. If you cannot recognize the above faces / people, you've kind of wasted your life till now – I assure you.
Consider this – if the guys who produce the Oxford dictionary ever manage to come out with a visual dictionary where a picture defines a word, I guarantee that we would see a picture of this series under the words 'funny', 'comedy' and 'epic' & a picture of Joey under 'Hey' with the caption 'How you doing!'
Plot
FRIENDS revolves around the lives of a motley group of 6 characters comprising Rachel Green, Monica Geller, Pheobe Buffay, Joey Tribiani, Chandler Bing and Ross Geller. This sitcom showcases the life and the situations this bumbling clique keeps landing into, individually as well as collectively in such a smooth manner that BAM – before you know it, you've already reached the end of the series!  They will make you laugh till you have tears of joy streaming down your face – with some of the best one liners, jokes and inane situations.
Just consider it like this – if you're ever feeling down or depressed, just watch a few of their episodes : they'll get you roaring with laughter in no time. And it is this very same lightness as well as freshness, which has been captured so beautifully, that ensures this classic series remains relevant even 10 years after it shut shop.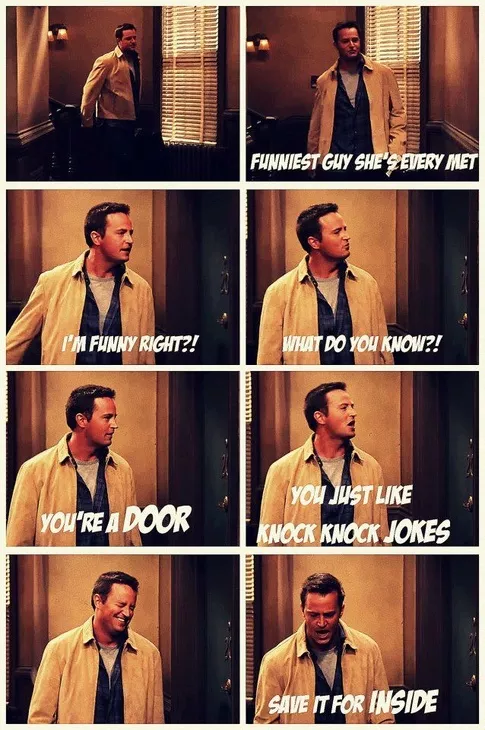 Proof of Popularity
1. The sitcom ran for TEN whole seasons! (this alone should be enough to get you hooked on to it right now – not before you finish reading this, though!)
2. Wikipedia states that the series finale was watched by "around 52.5 million American viewers, making it the fourth most watched series finale in television history and the most watched episode of the decade"!
3. Has been nominated for 62 Primetime Emmy Awards during its decade-long run.
4. Jennifer Aniston's hit straightened hairstyle was nicknamed "The Rachel" and copied globally.
5.  Joey's popular intro / pick-up phrase, "How you doin'?", became an extrmely popular part of Western English slang. In fact, it is still often used as a pick-up line or when greeting friends!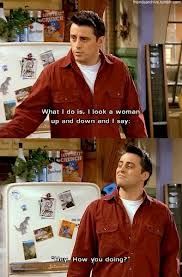 Pointers
Just plonk yourself onto a couch and grab a copy of the entire series from a friend if you don't have it and watch the magic begin! More so, if you've already seen it before – 'cause some things are enjoyed more the second time round.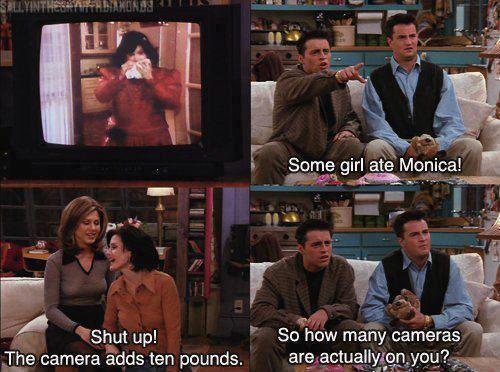 CONCLUSION
Friends is a series which you can connect with on numerous levels – in fact, there have even been numerous cases of psychologists investigating the impact of the series' run. That ought to tell you just how much it has influenced people globally!
But on a serious note, if you decide to sit this one out – you will truly be doing yourself a disservice. So, just order / obtain the series, grab a few drinks / sodas and order yourself a "Joey" special once you realize what it is – cause the series just CANNOT be the same without him; frankly, they're all just perfect! In fact, why don't you and few of your friends meet up and watch it together ?
So,Whaddya waiting for ??! Let the Marathon sessions begin!