Withings 'Aura' Active Smart Sleep System improves your sleeping experience [CES 2014]
The company Withings is known to build health monitoring devices such as Smart Activity Tracker and the Smart Body Analyzer, has comeup with another new health monitoring device, the Aura, a smart device that lives near your bed. Aura is cleverly designed to monitor and improve your sleeping experience!
Aura consists of under-the-mattress sleep sensor, bedside clock device with an ambient light and an app to both monitor and improve sleep patterns. Under-the-mattress sleep sensor pad measures motion, monitor sleep patterns, breathing and heart rate, where as the bedside device senses noise pollution, light level and room temperature. The under-the-mattress sleep sensors are strong enough to pick up the tiniest of movements, even under thick mattresses.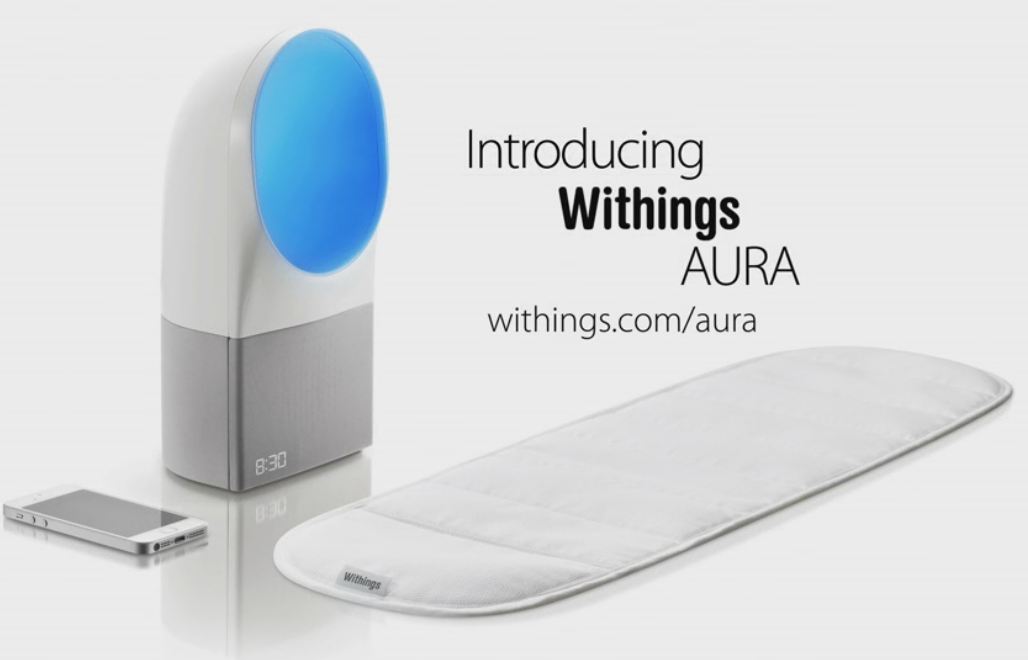 The bedside multi-color LED device provides customized light and sound to improve sleep. It also has the functionality of an alarm clock with personalized wake-up and fall-asleep programs. This multi-color LED is able to regulate melatonin, the hormone responsible for the sleep-wake cycle. The delicate sound programs replicate the circadian rhythm's frequency and pattern. They relax you while falling asleep, and stimulate you upon waking up. Using the recorded data, Withings Aura provides you with scientifically-validated light and sound programs that will adapt to your personal body clock and positively impact your sleeping conditions.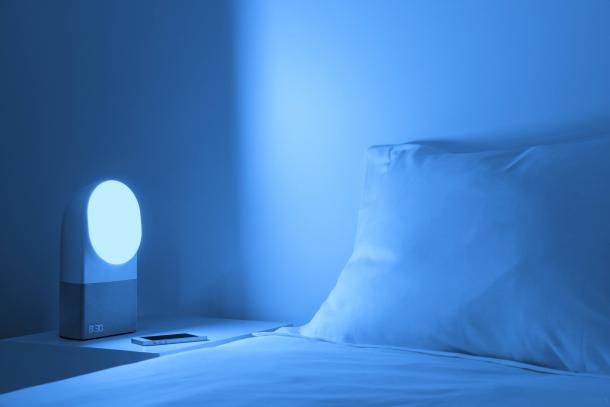 The accompanying mobile Application lets you visualize your sleep cycles, compare it with your previous night and understand what makes you up. From the palm of your hand you can control your personalized wake-up and fall-asleep programs.
Withings' Aura sleep system pricing at $299 claims it could be worth every penny. The Aura will be available this spring 2014.
Are you still not amazed with the Aura, then better watch this video!