The World's First 3D-Printed House To Be Built By Dutch Architects In 2014!
Janjaap Ruijssenaars of Dutch architecture studio, Universe Architecture, is planning to construct a house with a 3D printing technology as an entry in the biannual Europan architecture competition.
Awww! Yes, ofcourse its the first time and the plan is to  build an endless house shaped like a Möbius strip.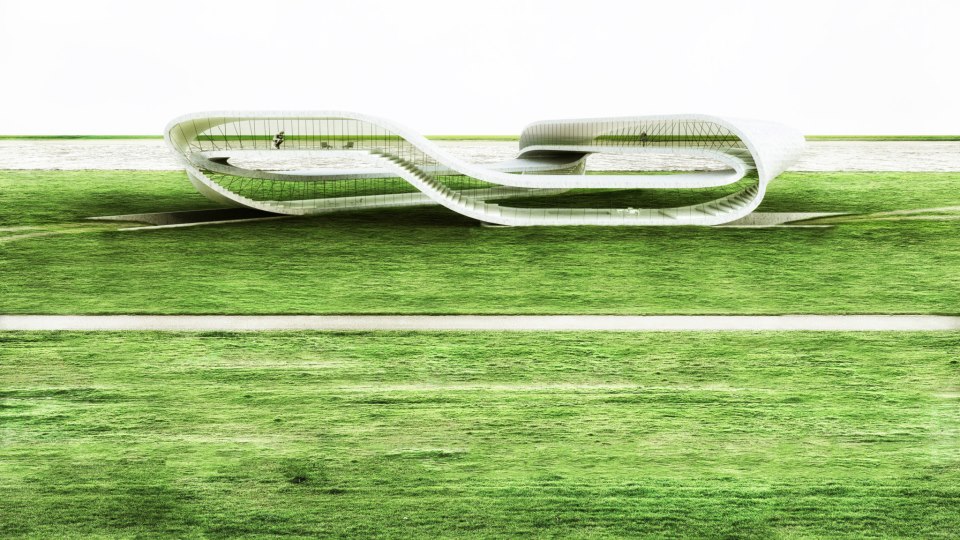 Ruijssenaars says, "It was a house in Ireland. The location on the coast is so beautiful that we want the design to reflect the nature. Landscapes are endless, and our question was whether we can design a home that has no beginning and no end."
The Landscape House is to be printed in sections by the Italian inventor Enrico Din and Ruijssenaars using the giant D-Shape printer, which can produce sections of up to 6 x 9 metres using a mixture of sand and inorganic binding agent. These moulds will then be set into place and filled with fibre-reinforced concrete. Don't miss the gallery below!
The final product will be a single flowing design, a two-story building! The house is expected to be completed sometime in 2014.