It's the start of a new year and as we bid goodbye to 2013, which had given us great games like Ridiculous Fishing, Plants vs. Zombies 2 and Device 6; We welcome new applications that would rule the app world this year. Are you excited to find out the best games that you should watch out for or get on your device this 2014? Sit back and relax as I give you the top 5 games on the list.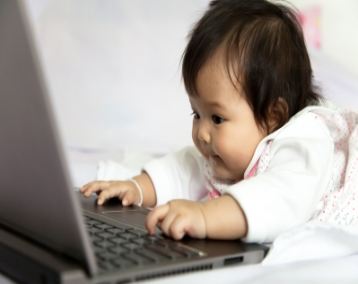 The much awaited sequel for the top app Eternity Warriors is here. It has the familiar gameplay of the first two installments but with three heroes that you can choose from, more loots to collect and more dungeons to discover. Graphics is as stunning as ever!
Play the role of a mage, monk or a warrior depending on your gaming style. This action packed RPG game also has new additional skills and combos that bring fantastic effects when used. Join a guild and chat with other members real time. Compete with other guilds and get the bragging right that you're the best in this world of warriors! You can download based on your OS : Android & iOS
The cutest green monster is back for another adventure. Help Om Nom collect his favorite candies that were spread in different places because of the evil spiders. The main goal is still the same. Get the candy to Om Nom's mouth while trying to collect three stars in order to move to the next level.
There are five new locations in the game with 120 levels to complete. New elements have been added in the game aside from the objects seen in the first installment like balloons and ropes. Nommies are also introduced in the new game. These are little monsters that would help Om Nom in his quest, each having their own skills.
This is one of the games that are easy to learn but difficult to master. Get the Cut the Rope 2 for $0.99, which is worth the price.
Grand Theft Auto: San Andreas
The ever famous open world action game is now available in mobile. It was first released for PlayStation in 2004 then made its way to Xbox and PC. If you're a fanatic of this game, you can now play it even while on the go.
Fight against other gangs and corrupt cops and rule San Andreas. Explore the state and its major cities including Las Venturas, San Fierro and Los Santos. The game was optimized for mobile use so you will not be disappointed. There are missions to complete, which will unlock other areas; though you can usually do them without even knowing while roaming around and doing your own thing.
Upgrade your weapons and cars or customize your character to make it more fun. The game costs $6.99 for download but you can be sure that you'll get the same exciting and action packed game available in other platforms.
Music lovers, this is an interesting app to check out. You will play the role of Deemo, who lives by himself in his huge castle. A child falls from the sky and you need to find a way to get her back.
You will play the piano by tapping on the notes as they reach the line. The more accurate you are, the higher the score that you will get. This will also make the tree grow, which can bring the girl back from where she came from. Unlock 28 songs, which can be played in 84 variations.
It supports leaderboards, so you can compete with other players from around the world. Aside from the main game, you can also explore the castle, where you will find some hints on the origin of the girl. You can adjust the speed of the notes to make it appropriate for your playing level. But the high speed setting would be really challenging. Deemo is available for $1.754.
This puzzle game comes with 35 levels to complete. There are also 5 extra levels that you can play by opening the gift box that you will see on the game map. In this game, you will help Mr. Mousey find cheese that he needs to collect for his hungry family.
The challenge in this game is that you need to do various tasks, which is up to you to find out, in order to get the cheese. Every move you make will be counted. So if you want to get a higher score, you must complete the puzzle using a few taps.
World of Cheese is interactive letting you move the objects in the environment, though some items are static. Its upbeat music and cartoon like graphics add fun to the game. But when you reach the harder levels, things will start to get serious as you find a way to finish the puzzle.
This game is free to download. Get the World of Cheese on App Store and start your challenging and cheesy journey. If you are using an Android device, you may download World of Cheese on Google Play instead.
These games are without a doubt one of THE BEST that you should be playing this 2014.
If you haven't heard of any of these,  I suggest that you just take the leap of faith and play them nonetheless. Rest assured that you'll get your fair share of fun and excitement as you play these games.
Any thing to share?
I know that you also have your own set of games to look out for. Whatever games you're hoping to play this 2014, do share it in the comments section below as we'd love to hear from you.
Image courtesy of Jomphong / FreeDigitalPhotos.net