Check out your Xperia Tablet Z, Z1 and Z ultra devices to get freebies from Sony
Sony has decided to give some freebies to its customers especially the Xperia Tablet Z, The Xperia Z1 and Xperia Z Ultra owners. It is giving 10 free games and 5 movies. The move may come as a compensation to delayed update but we still don't know the detail on that yet.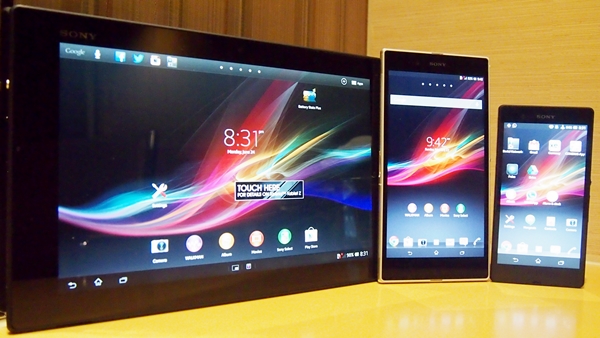 Sony has decided to give these set of freebies only to its flagship devices. They are sure a marketing tactic to make people buy these devices.  If you want to download them, you should have installed the Xperia privilege app which is available in the play store. There is also a 60-day unlimited free subscription to Music.  The following games are free:
Hungry Giraffe
Surge
Forevolution
Switch Galaxy
Yu-Nama: The Puzzle
Tokyo Jungle Mobile
Rebel
Haunt the House: Terrortown
Aqua Kitty – Milk Mine Defender and
Ten By Eight.
Hungry Giraffe is a game which is present in the minis section( if you own a PS3). For those who don't know, the minis is a section which can be played both on a PS3 and a PSP or PS Vita. The game is sure to be down on the graphics if you decide to play it on the PS3. Haunt the house is set to feature dualshock 3 support. We don't know as to what regions the games and movies are free in. Be sure to check it out if you own one of these devices.!!!