Will your device get Android 4.4 Kitkat? May be! Checkout this release Roadmap
What a day it was! Google finally launched Nexus 5 and gave a nice glimpse of Android 4.4 KitKat. So, I know what's going on in your mind now? Will my device get Android 4.4 KitKat? Well, if you love to see your device running the latest version of Android, then we have a got a roadmap displayed here, at least for the key devices in the market; Nexus series (Nexus 4, Nexus 7, Nexus 7 2013 and Nexus 10), HTC One, Samsung Google Play Edition and Moto X.
Nexus devices
Being Google's own creation, obviously Nexus comes first in upgradation. The present Nexus devices including Nexus 7, Nexus 7 2013 edition, Nexus 4 and Nexus 10 will get an Android 4.4 KitKat update in new few weeks. During that time, the factory images and proprietary binaries will also be available for download.
Timeline: Coming Weeks
'OK Google' only for Nexus 5
Update: The latest Android comes with an ability to jump to Google Now by just saying "OK Google". But it will be supported only on Nexus 5 as of now. It's not sure whether other devices will get this feature, because "Ok Google" requires a chip-level hardware support and that is available only on Nexus 5.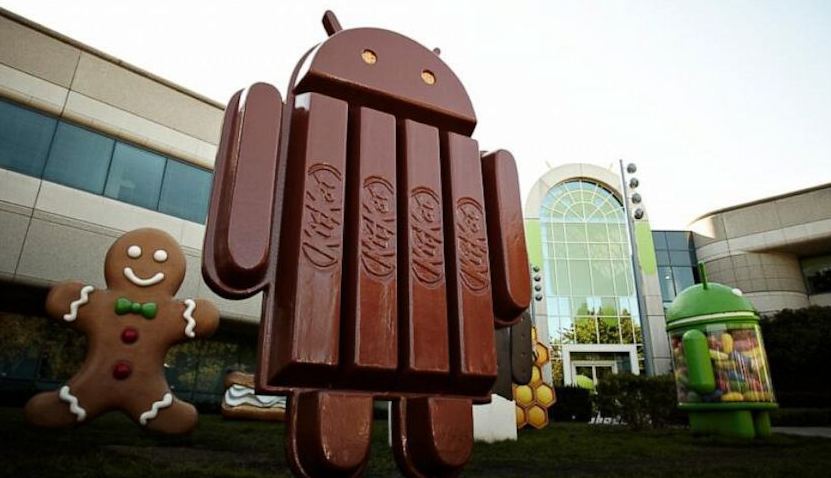 Didn't see Galaxy Nexus in the list?
That's quite unfortunate. Galaxy Nexus may not get this update and it depends on TI's exit from SoC market.
HTC One
Oh! well, another great device in the market. HTC One will see an update, told Jason Mackenzie, the HTC America President to Engadget. The Android 4.4 update will be ready for Google Play Edition devices in next 15 days time and it would take around 90 days for North American carriers.
Update: The report says, HTC plans to leave its Sense 5.5 on top of Android 4.4 and it's not clear how KitKat features will be integrated into Sense.
Timeline: 90 days for HTC One carrier models and 15 days for Google Play Edition. Developer Edition and Unlocked devices will get an update in 30 days.
Samsung
The Samsung Google Play Edition will receive an update. It's for sure the Galaxy S4 Play edition would receive the update in coming weeks. According to Sundar Pichai, the update will be made available to all Samsung's recent device in next few months.
Update: The job getting tough because carriers should approve the update before it can be sent to the devices on its network. Samsung Galaxy S4, Samsung Galaxy S4 Zoom, Samsung Galaxy S4 Active, Samsung Galaxy Mega (not sure whether the 5.8, 6.3 or both), Samsung Galaxy S3, Samsung Galaxy S4 Mini, Samsung Galaxy Note 3, Samsung Galaxy Note II, i and Samsung Galaxy Tab 3 & Tab 2 might get an update in few months.
Timeline: Before December
Motorola's MotoX
Yes, the Moto X will get an update and as well as for Mini, Ultra and Maxx droid devices. We are yet to know about the timelines, but you may get it for sure in next few months.
Timeline: Yet to know!
Sony devices
Sony has hinted that the update will be made available for Xperia Z, Z1 and Z Ultra. The timeline is not clear and the Sony's tweet says this "#Android@KitKat, we're excited – next week our news on: 4.3, 4.4; products & more… #SonyXperia"
Update: Latest announcement from Sony is that Xperia Tablet Z and Xperia Tablet S will also get an update.
Timeline: Not Known yet
LG Phones
LG has not yet opened to speak about KitKat. But LG Nexus will receive update as part of Nexus programme.
Update: LG G2, the latest device to get an 4.4 update. LG Optimus G Pro might also receive the latest Android operating system.
Asus Tablets
Asus worked on Nexus 7 and obvisouly in the pipeline for an update. But we are yet to receive details about other tablets.
Bookmark this page, as we will keep you updated about the support for other devices. Meanwhile checkout the videos of Nexus 5.
ALSO READ: Where you can buy Google Nexus 5? Availability and Price details
What's new in Android 4.4 KitKat?
Do you have a news for your device? Let me know at techglimpse.newsletter@gmail.com