Micromax and Karbonn In Top 5
Micromax and Karbonn are making big impressions with their entry into manufacturing big-screen phones. In a recent report by the IDC (International Data Corporation), Micromax and Karbonn have both placed second and third respectively in the top five list of smartphone manufacturers that are making it big in the Indian market. The findings have also revealed that India is now the place to be for phablet (phones with screen sizes of 5 inches and above) manufacturers and that compared to last year, the demand for phablets has grown all the way up to seventeen times as compared to last year.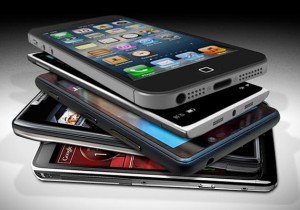 Manasi Yadav, Senior Market Analyst at IDC had this to say about the Indian smartphone market – "The growth in the India smartphone market is driven by consistent performance by local vendors who accounted for more than half of the total smartphone market in 2013. These vendors have been scaling up operations owing to rising migration of the user base from feature phones to smartphones." The analysts at IDC also speculate that the rise in the smartphone markets has been achieved by those manufacturers who make big screens available for lower than conventional rates and include the dual SIM feature to boot; we wonder if that's why HTC is coming out with its own dual SIM smartphone range, but more on that later. We know at least two of them that have the exact Modus Operandi (hint: refer title).
So here's the list of top five manufacturers who've made it their full time hobby to sell their products left, right, center, and any other directions:
Samsung (26% market shares)
Micromax (22% market shares)
Karbonn (13% market shares)
Nokia (5% market shares)
Sony (5% market shares)
For those of you doing the math and coming up 29% short of a centum, the list contains the top five, not the only five. So, it's safe to assume that the other manufacturers are doing well enough to share the 29% among themselves.