Backing up contacts from your iPhone is an easy task, but choosing the right way can be a difficult thing. There are many ways through which you can backup your iPhone contacts to your computer. There are software to sync iPhone contacts, but the simplest thing is to download Easy Backup app, a free app that can backup your iPhone contacts without any problem. There are few features which are not available in the free version, but you can upgrade to pro version at any point of time.
The following steps will help you to backup and export your iPhone contacts to computer. The same steps can be followed for backing up iPad contacts as well.
1. Download Easy Backup free app from the App Store on your iPhone or iPad.
2. Once installed, launch the app to sign up or sign in.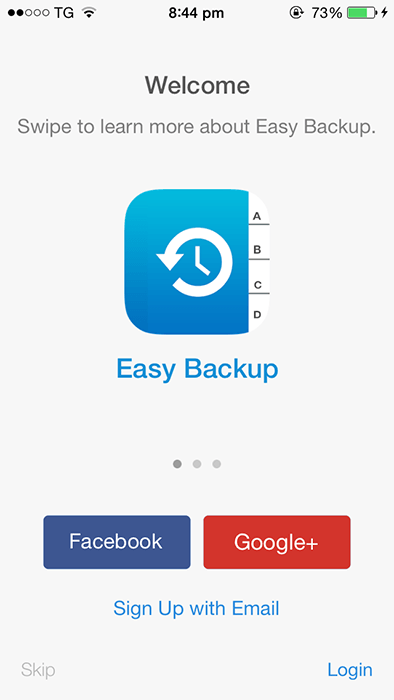 3. Now tap on Import Contacts – the application requires permission to access your contacts, tap OK. On the next page, you can choose to get push notification – Tap OK to receive notifications for backing up your iPhone or iPad.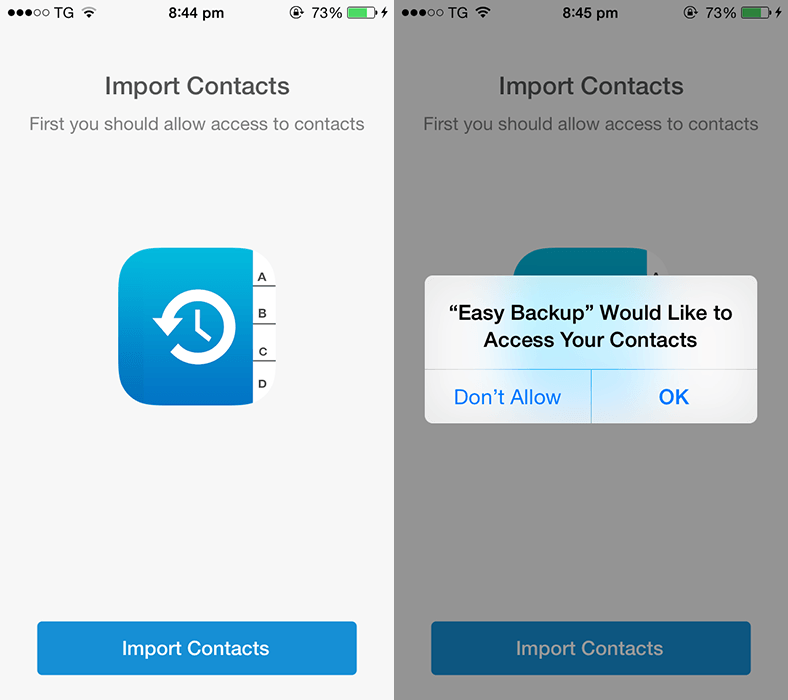 4. Tap Next to backup all the imported contacts.
5. Now tap on Backup button, the app will start backing up your contacts in a single .vcf file format.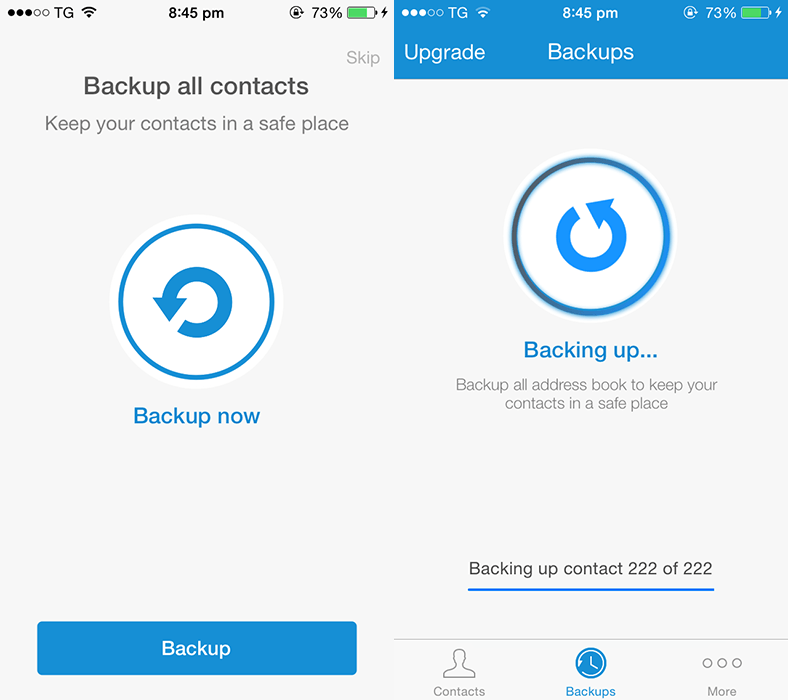 6. Once the backup process is done, you can choose to email it to yourself or someone else who is reliable and can help you transfer contacts to your computer.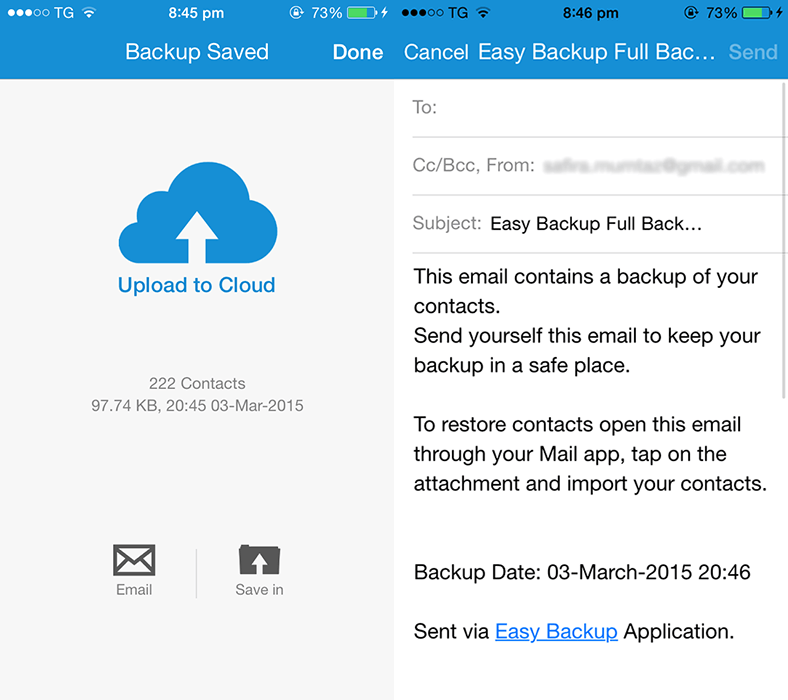 7. Now, you can download the vcf file to your Mac or PC, and access the contacts on it. The file is compatible with all operating systems, browsers, software and applications thus you will not face any problem in viewing the contacts at any device, app or software.