The best place to observe human psychology at work is the elevator. In this day and age of Nomophobia, most are found peering into their phones while the elevator gets them from A to Z. These Nomophobiacs can further be divided into a group of two- iNomophobiacs and Nomophobiacs (these are the usual ones, you see). The former category are a group of snobs with a fear of not having their precious iPhone by their side constantly niggling at their minds. Without a  logo of a half-bitten apple how would the world know them apart? How would they be able to stand in the elevator head and shoulders above the rest? How would they draw looks of surprise and awe (in India, of course) for having shed half a lac for just a phone (which apparently is more than 'just a phone')?
Snobs or no snobs, Apple has always been a benchmark for the others to follow in the industry. For instance, the Lightning cable which has been doing the rounds for some time now. The former charger was well, just a charger. iPhoners often cribbed about its lack of durability and strength. Therefore, Apple certified an all new Lightning charger endearingly named as Comma chargers, from the leading mobile accessory maker based in Philadelphia, PA.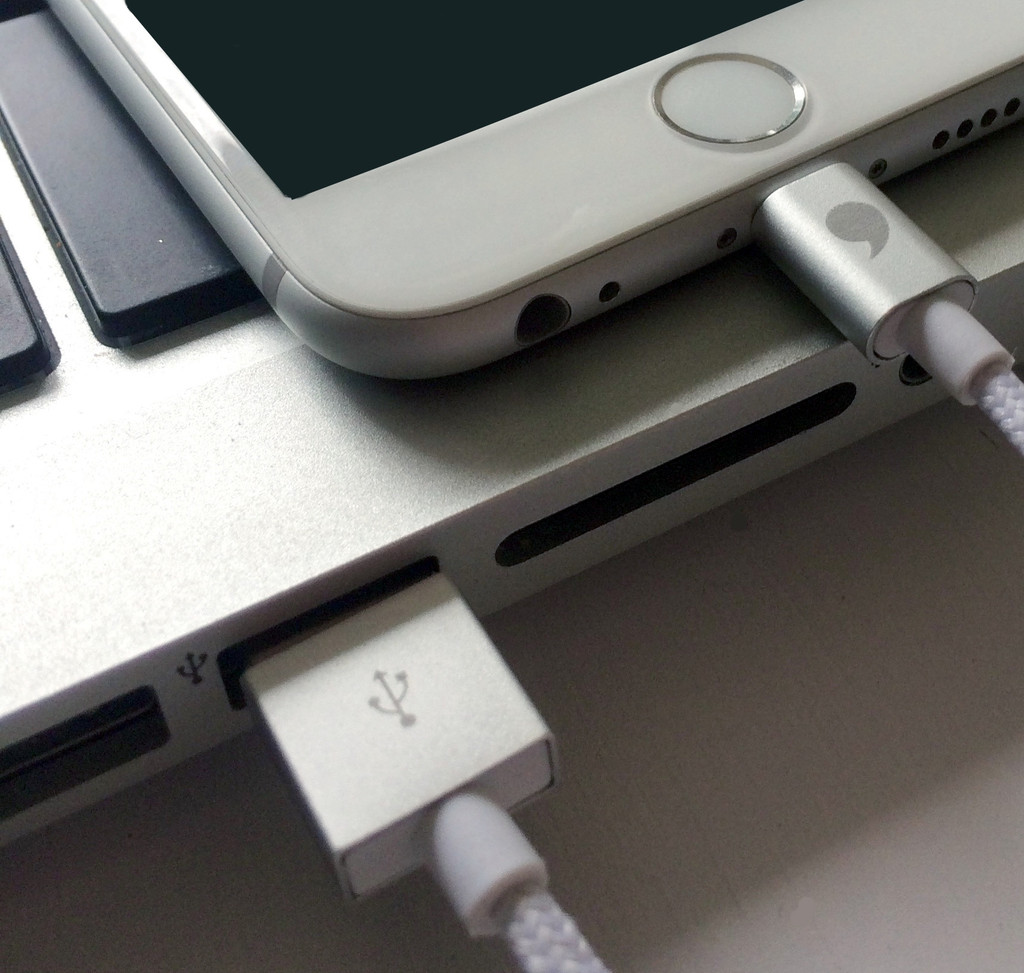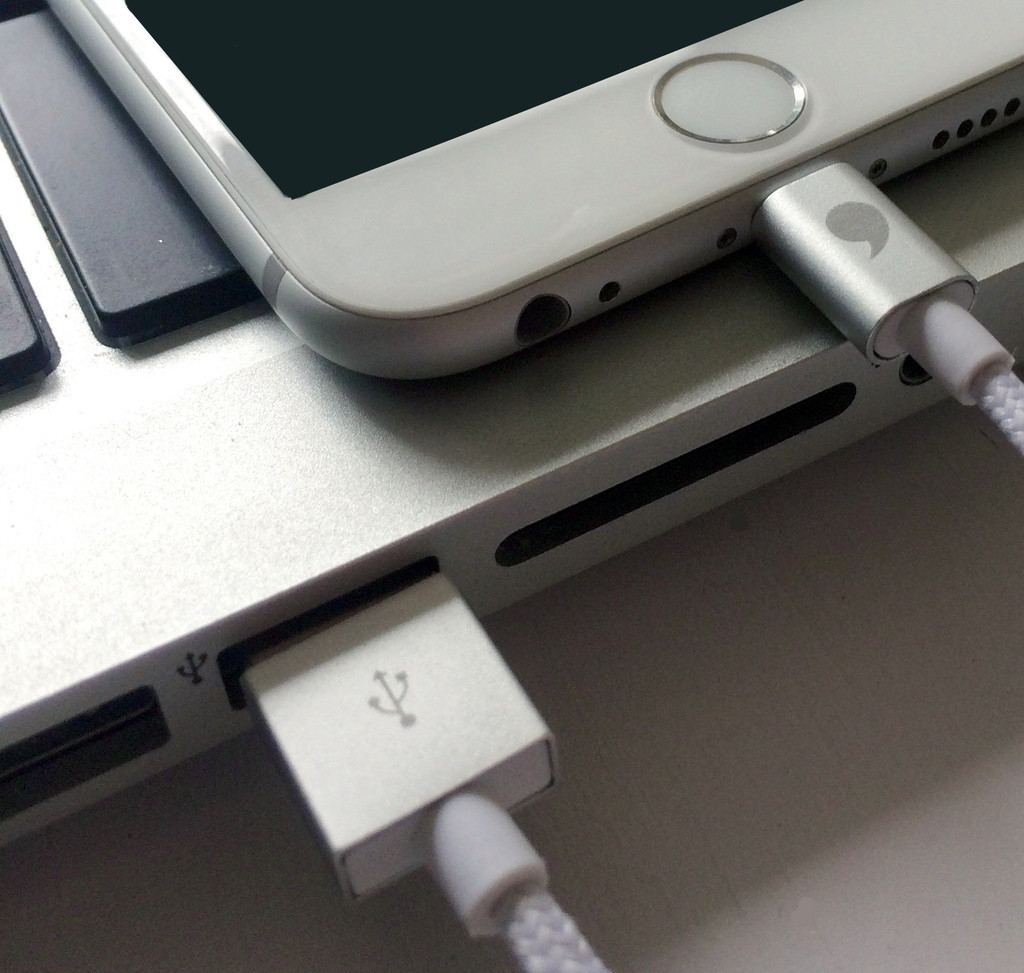 The comma on the face of the charging pin denotes quality and zeal for technology. So, how is the Comma charger any different from it's rubber predecessors? It's MFi (made for iPhone, iPod and iPad) accredited and needless to say, uses Apple chipset (read quality). What more? It's braided and has Aluminium ends and and and is 6 feet long. So? you don't have to crouch, twist, tug and dance around to reach that outlet. And then, you fold it any which ways you want without the fear of wires peeking out haunting you. Your device will be charged up to 2.4 amp .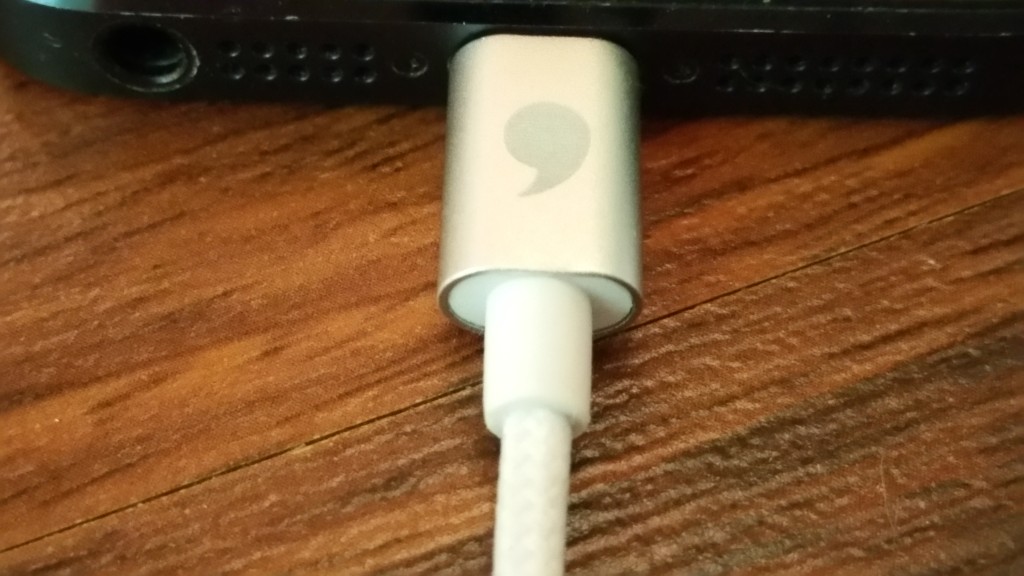 Have a kid whose pass time is to tear your cable apart? Have a significant other who in the throes of anger pulls the charger apart?  Hate tangles? Want the benefit of carrying the USB cable and phone charger together?  Get yourself the Comma cable and bless the maker.
OK, I've seen all the benefits, but what's the catch? It's durable in controlled environment like desk, bedside tables and the like. Tucking it in a bag day in and day out would prove to be a challenge beyond its capability. But then, I am sure the super smartphone users are smart enough to already know that.
Comma Steel charger is compatible with iPhone starting from 5, iPad Mini, Retina version, iPad 4th generation, iPod 5th and Nano 7th Generation.