If you dig films based on revolutionary movements then Mona Lisa Smile should make it to your list. I believe many of us would see our present in a movie which claims to have borrowed a leaf from the books of history. A woman with a backbone of steel, Katharine Ann Watson does her best to drag her students out of the miry bog of gender conditioning dug out by the prestigious Wellesley college. In the process of trying to reform the minds of the young ladies, we see a familiar story unfurl -some convinced and therefore, resist while others cave in and fit the mould as was expected.
I by no means am a feminist or an anti-feminist or have any tryst with any of the movements which has grappled our generation. But not giving a platform (or the luxury of doubt) to one based on their gender seems to be obtuse. Generalizing, all women are technically challenged is as good as saying no man ever got raped. One has to belie the latter to establish the former. But why am I talking woman in the first place? Because women empowerment is a big thing. It has been noted that Google's workforce comprises of 17 percent women, 15 percent in Facebook and the rest I'd leave for you to imagine.
Today, the Technical support team worldwide has more men as compared to women, why? 'Coz the second most populated country in the world kills most of them presumed to be technically challenged creatures.
Apparently, there are some out there who are taking the pains and making an attempt to stall this flumadiddle. Clemson University is one such torch bearer which has decided to birth tech savvy young girls by encouraging them to sign up for STAT, a dance class!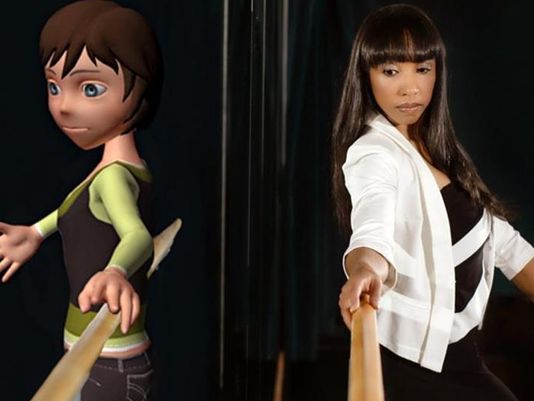 While the feminist in you is saying ,"Talk about breaking the evil spell of gender conditioning ", lend a hear to the Clemson theory.
Little girls who love to dance can be taught programming concepts by dance moves akin to the concepts. How can its effectiveness be guaranteed? What if I say the University's Assistant of Computing is a dancer herself and has great faith in this theory of bringing fun and learning together. Shaundra and her colleagues in their course of working on dancing education and computer science have noticed the absorption of scientific concepts all in a matter of play. She proposes to induct kids into a virtual environment where an on-screen avatar's mobility will depend on their physical movement in the form of a dance. Further, the programming concepts would become more complex thereby adding onto the kids knowledge bank.
Jennifer Chiu of Science,Technology, Engineering and Math (STEM) Eduction at the University of Virginia says programming and choreography are analogous. It also has the characteristic of being "potentially transformative" meaning an interest in one would automatically kindle the kid's interest in other.
The hitch? It would either be a hit or a zit. Moreover, the theory of abstraction may be lost in the course of teaching kids programming through dance. But everything for a good cause is worth giving a shot, right?
Go dance away while you learn programming.