At the risk of sounding redundant let me say this, "I am as sober as sober can be, period!" The idea of drinking is beyond the circumference of my understanding. Is barfing one's guts out so appealing an idea? Being sensationless an out-of-the-world feeling? One thing is for sure, escaping reality while living in reality is something we all crave for so drinking in a way is the messiah of escapism (and I by no means am being judgmental here).
Whatever may be the reason alcohol and alcohol imbibed fruits juices (cocktails, duh!) are a hit throughout the world. In some nations, drinking is a culture while in others it is a taboo, but the citizens of both these clans have swum in rivers of alcohol at some point in time. And borrowing a page from the books of economics, technology believes in turning this demand in its favor making it a win-win situation. They make, we take, they make, we take…..the cycle is eternal.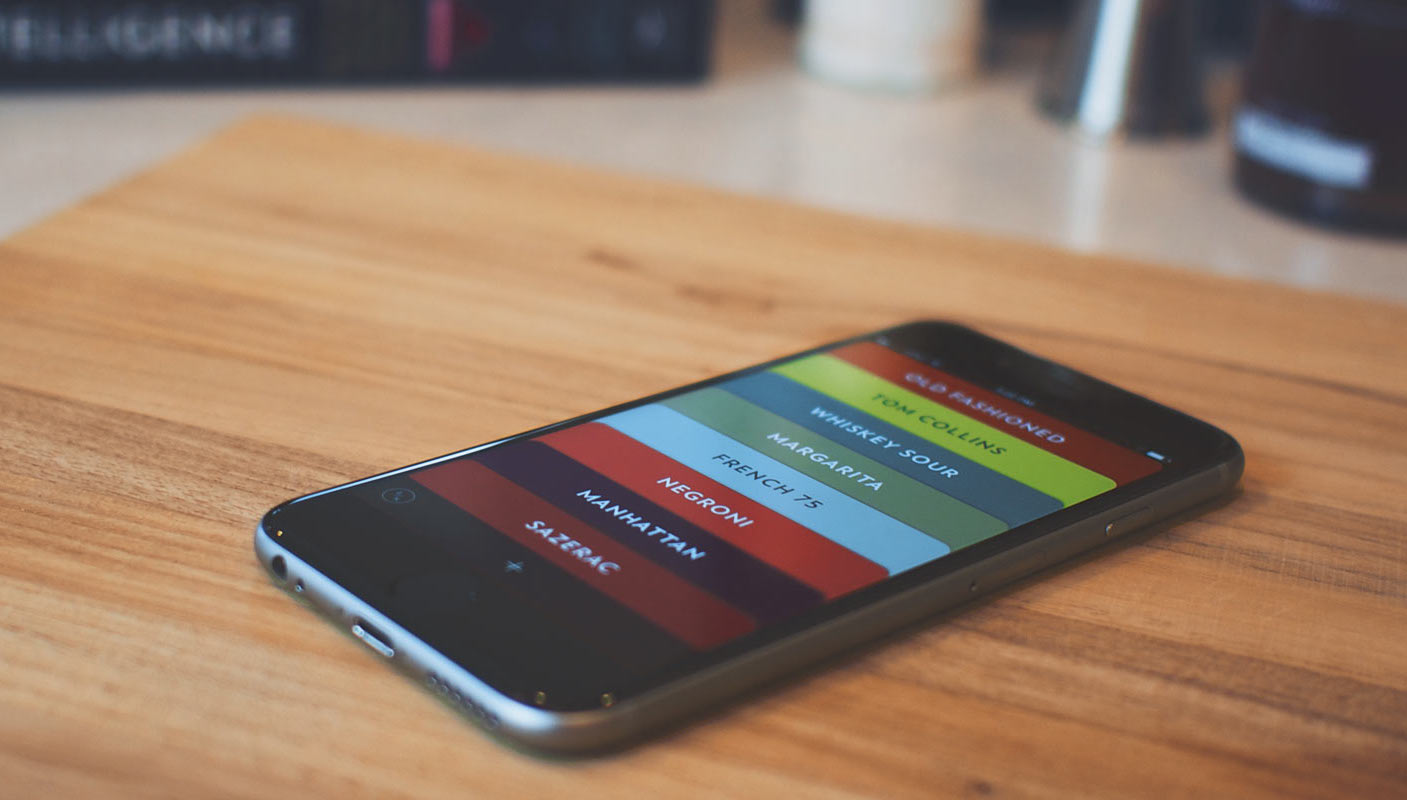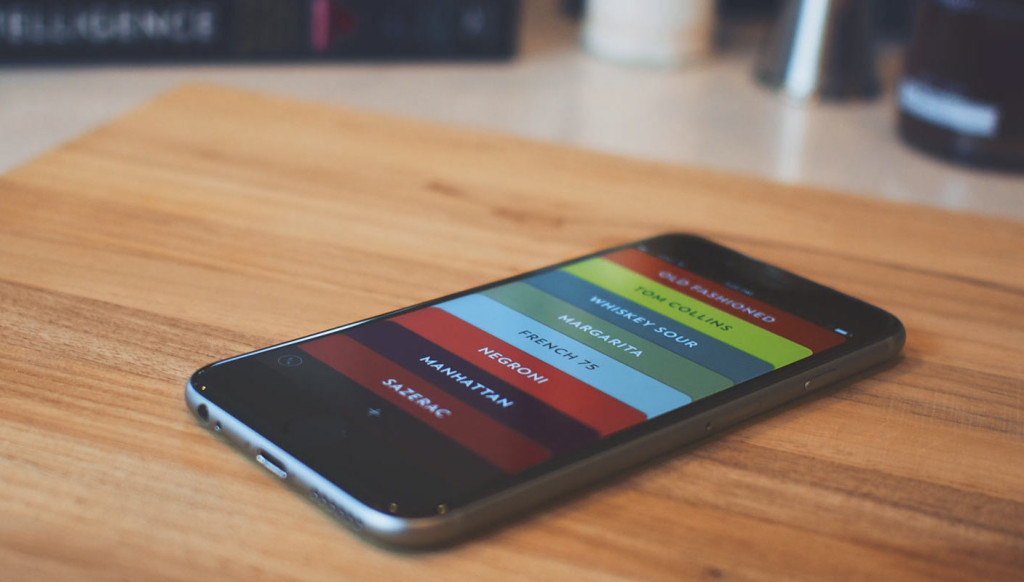 If the name Studio Neat has you jumping up in exaltation then you definitely would have a ball with Highball. Two masterminds with one mantra, "Let's make this world a simple place", Tom Gerhardt and Dan Provost have come a long way since Neat's conception in 2010. Trending all over the app space, these two add the fun part in drinking. If you are a drinker and haven't heard of Neat Ice Kit and Simple Syrup Kit, then you probably should scale a mountain only to jump off it. This time around they have a new treat up their sleeves namely Highball.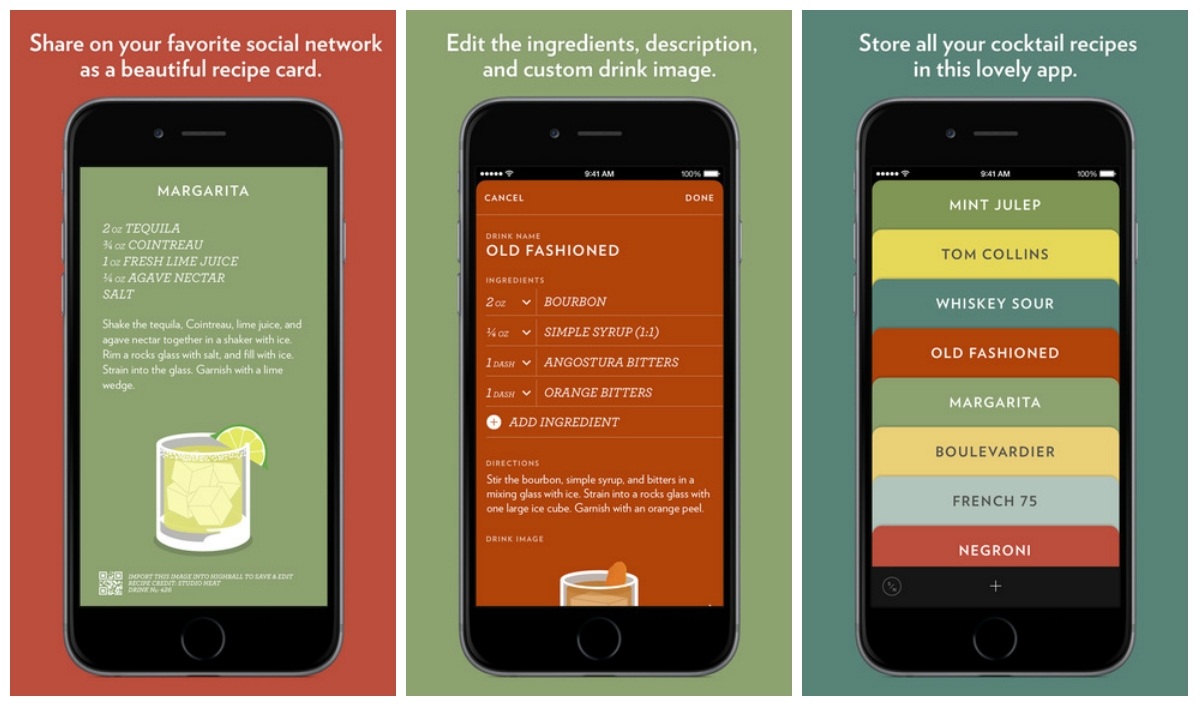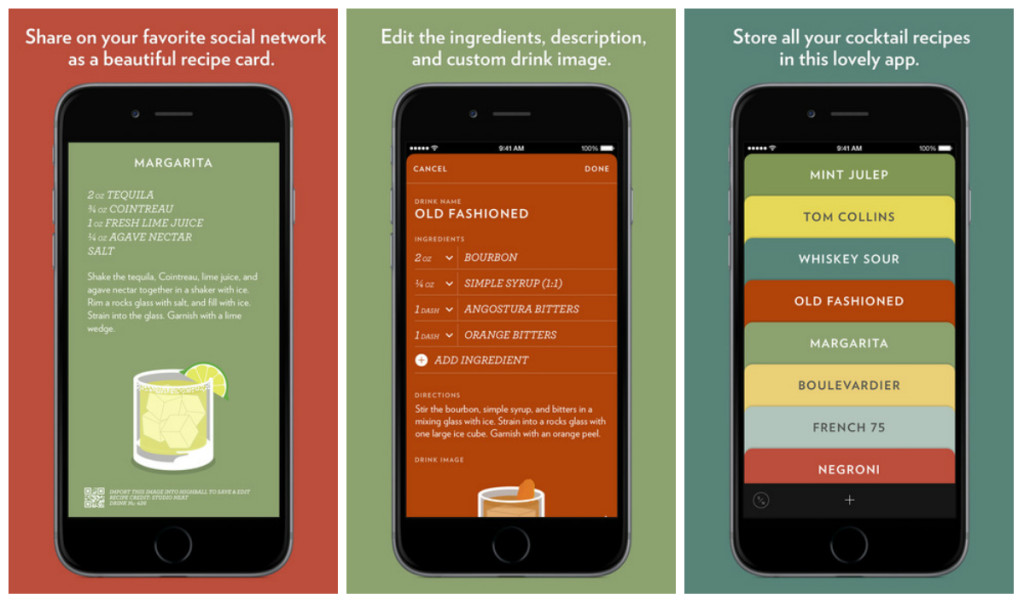 Once you have the perfect ice and the perfect concoction which secretly makes you proud for your bartending skills, share it on Highball. A repository for recipes ranging from drinks made the old school manner while the new age banters. A much raved about app in the iOS  world, Highball would let you file your creation byway of a picture with a brief of the ingredients which go into it. These cards bearing the good news of non-dry days can be shared on almost all social networks. The part which Studio Neat knows irks users is the fuss over finding a card once shared by them an eon ago. Highball lets one import an image which they once shared a decade ago.
A simple app with an appealing design, Highball opens up a joyful world for all who drink. High five for Highball. Now go download Highball and get high!