I think, the Flappy Bird is not over yet! The game inspired number of developers to come up with clones that can still keep you crazy, even when the original version is not anymore in the app store. Interestingly, we are going to see another clone of Flappy Bird, which is a Tiny Bird for Pebble Smart watch. Nothing new in Tiny Bird, as the gameplay is same as the original that inspired it.
Ok! To install TinyBird on your smartwatch, make sure you have Pebble Smartwatch app installed on your iPhone. Once done, launch the app on your iPhone, tap Games and look out for Tiny Bird under Recently Updated section. Now tap Add button and add the game to your Pebble.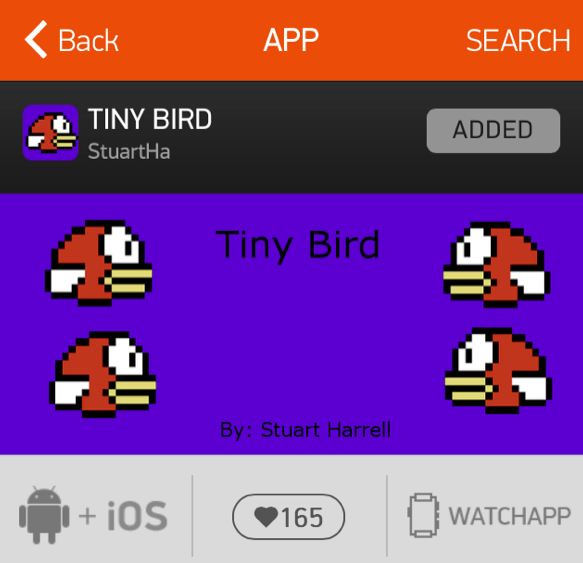 Once the game is added, it will automatically launch or you can press middle button, scroll down and lookout for Tiny Bird. Interestingly, you need not tap the screen but use up button on the watch to play the game. That's it!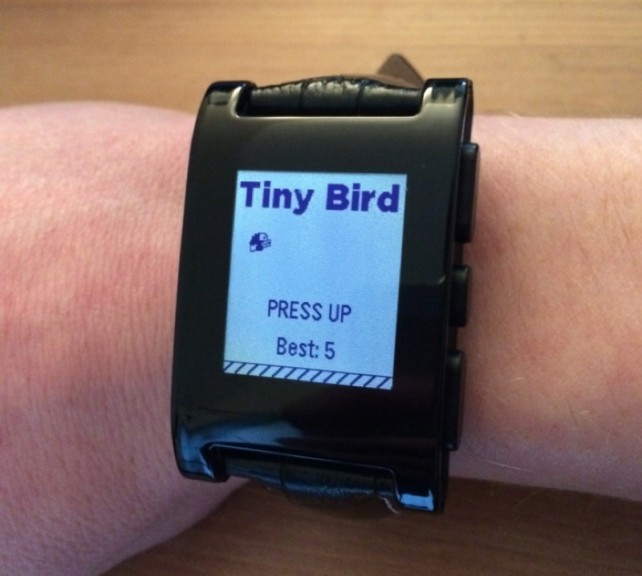 Also read: Buy an iPhone with Flappy Bird installed from eBay.
Need help? Checkout the video posted by iDB.
Image credits: iDB.
Also Read : Most useful apps for Pebble Smartwatch.