FlipKart has been a successful e-commerce platform in India for quite a while. Now, whats new with FlipKart? It has launched e-books segment just for you! Flipkart in collaboration with the digital store Flyte is offering as much as 100,000 titles.
"This is the perfect time to launch ebooks in India. We have a growing, tech-savvy reader base that is constantly on the go—and they are looking for options to buy and read their favorite books on their mobile devices instantly." , said Sameer Nigam, VP, Digital at Flipkart.com.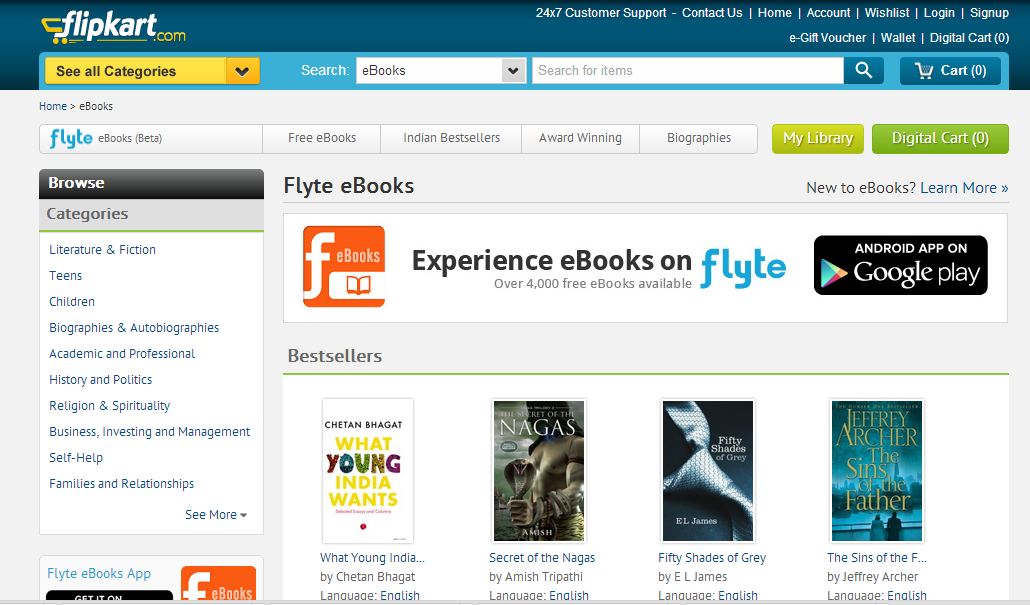 He also added,"In the US and European markets, which have been early adopters of ebooks, the market share for digital trade books is currently at 50%. In the US, the ebooks market recently crossed $1 billion in annual sales."
The rates start from Rs.30 and you will be excited to know that they are offering of about 4,000 books for free. E-books can be downloaded via the Flyte app. This app also has a syncing function. But the disappointment is that the app is available for Android only right now.
Get your e-books here!
[amazon_enhanced asin="B001892EHY" /] [amazon_enhanced asin="B007HCCNJU" /] [amazon_enhanced asin="B000QCS9UA" /] [amazon_enhanced asin="B0051QVESA" /]