Samsung Galaxy S5 – The most hyped, fancied and expected phone of the year was unveiled during the Mobile World Congress 2014 in Barcelona. At our first glance, Samsung Galaxy S5 stands tall among the high end models. After all the rumors and speculations surfaced over the months, Galaxy S5 is fresh, loaded with dozens of sensors and with some eye catching specifications.
Want to know everything of this stunning device? Here we go!
Design & Looks…
Samsung didn't do much work on this part. Galaxy S5's exterior looks similar to Galaxy S4 with round edges, shining ridged silver trim and a round home button (on S4 a rectangular one). Ok! here comes the different back design – tiny dimples on the rear side. The device is still plastic coated. A slight redesign to the micro USB at the bottom, IR blaster at the top and at the back, a heart rate monitor integrated with LED flash.
Variety of color options…
The device comes in Charcoal Black,Shimmery white, Copper Gold and Electric Blue colors. That's something in variety isn't?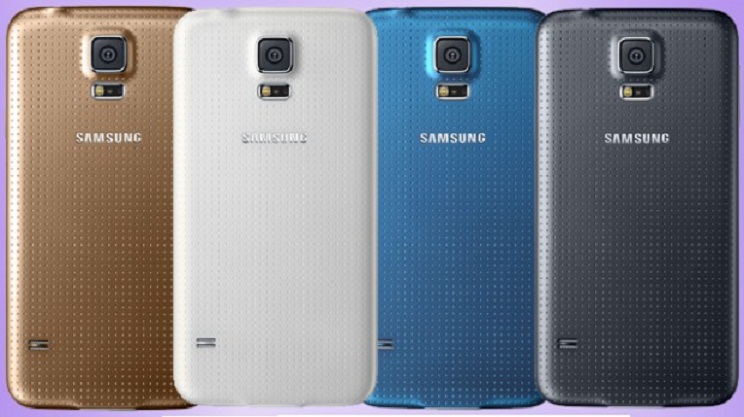 Galaxy S5 is bigger than S4 – 5.1 inch display screen compared to S4's 5 inch. It's an 1080p AMOLED display and the dimension measures 142mm by 72.5mm by 8.1mm, weighs 145 grams. The Galaxy S5 is actually taller and heavier than the its predecessor.
Dust and waterproof…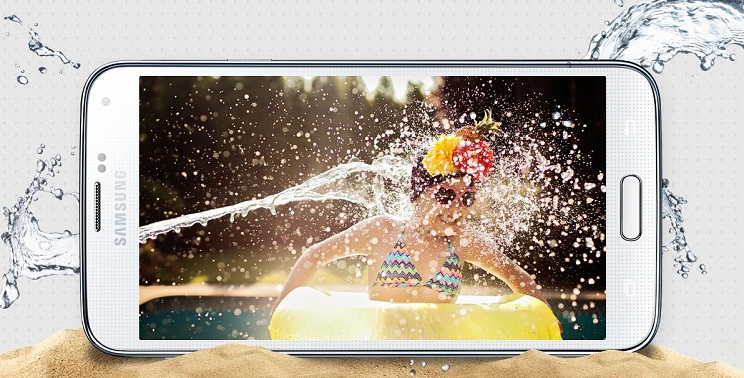 In alliance with military spec, Galaxy S5 sports tough IP67 protection. It means, the device is fully protected against dust and water.
A personal health monitor…
Samsung's Galaxy S5 is the first smartphone in the world to come with a Heart rate sensor, which helps to monitor your heart rate directly from your phone. The heart rate monitor is integrated with LED flash at the back – where you can hold your finger, the device activates the sensor by glowing red and when the S Health 3.0 app is launched, it takes your pulse rate. The device also gives you pedometer, exercise tracker and fitness coach. A doctor in your pocket isn't?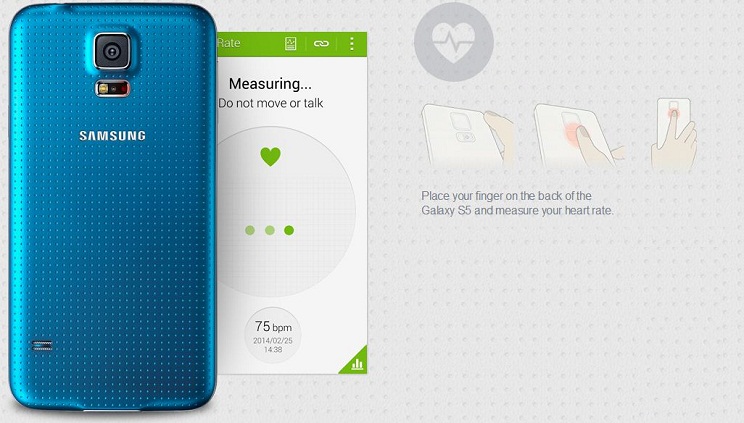 A Fingerprint scanner…
Inspired from iPhone, HTC and Motorola devices, Galaxy S5 comes with a fingerprint scanner integrated into the screen above home button – where you can swipe your finger at the bottom portion of the display and home button. Create profiles, add up to three fingerprints and set backup password, in case if the scanner fails to detect you have something to the rescue. After eight times of failed attempts, the scanner will crystallize your profile.
Download Booster…
S5 comes with a Download Booster technology, that allows you to use LTE and Wi-Fi at the same time. For instance, if you want to download files fast, turn on Wi-Fi and LTE together to boost the download speed.
New TouchWiz…
The Samsung's TouchWiz is loaded with new tweaks to brings new look and feel to the device.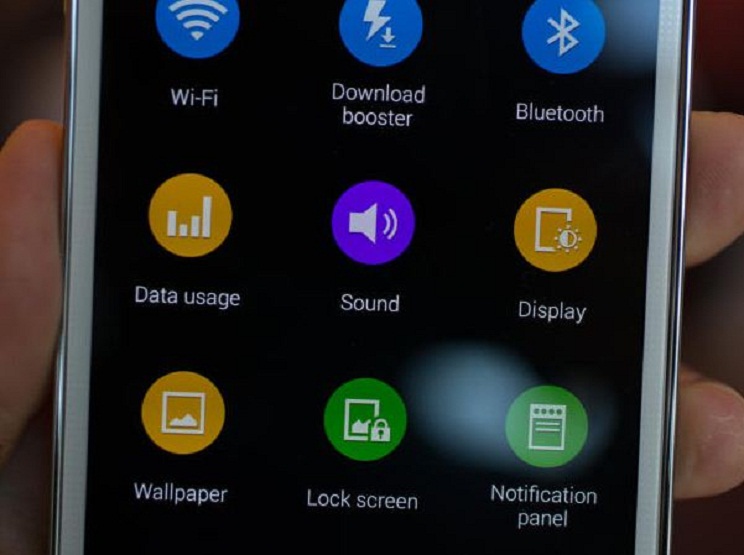 Core specifications…
Here are the specifications…
Powered by 2.5 GHz quad core Snapdragon 801 processor
5.1 inch display screen with a resolution of 1920 x 1080 with a 432 PPI pixel density
16 megapixel rear facing camera
2 megapixel front facing camera
2,800mAH power battery – promised talktime of 21 hours and 16 days of standby.
16GB and 32GB variants and expandable up to 128 GB
2GB RAM
NFC, USB 3.0, Wi-Fi, Bluetooth 4.0, LTE, microUSB
Android KitKat
Where to buy Samsung Galaxy S5?
The device will be available for sale from April 11 and will be sold in 150 countries. If you are a U.S user, then it will come to Verizon Wireless, US Cellular, AT&T Sprint, T-Mobile and MetroPCS. The device will also be sold via retailers like Amazon, BestBuy, RadioShack and Walmart.
See Galaxy S5 in action,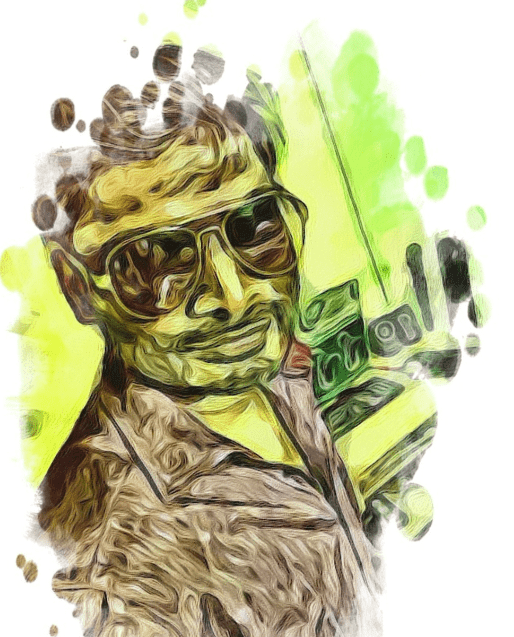 I love bugs and I love fixing them!