The communication through smartphones or chats on internet through various social platforms has changed very much in last few years. With the coming up of smileys of different kinds and the unlimited emoji, the words are not expressed only in texts but they show a great emotion in the form of little images.
To take the step further in expressing your emotions via gifs – here comes a new app called Nutmeg.
Preloaded GIFs, Easy sharing and trending images in Nutmeg
The nutmeg comes with preloaded GIFs and common used words or liners such as "Oh Hello", "Awesome", "Hahaha" and may more. Within these given categories, there are set of GIFs that defines the word.  The process is simple, once you click the GIF, it starts playing and when you tap it twice, it is ready to be sent in the message.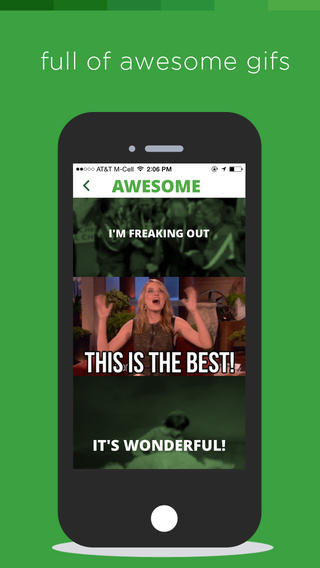 The app also offers section for the current events, such as ongoing world events whether in politics, sports or any other genre. The app recently introduced its FIFA world cup section with some awesome GIFs.
Uses lot of memory?
The GIFs are send through iMessage option on Apple devices, so, it does not take any extra space of the phone memory. With Nutmeg, your sharing experience can be done mutually with both, the image as well as the text running on it.
Only for iOS?
As the app is in initial stages, you don't find GIFs related to all of your choices and the count is limited. Another tiny drawback associated with the Nutmeg is that, it is currently available only on the App store for iOS devices and the android users can't have their access over it. But, in the future it is assumed that, it will be available on the Playstore as well and with even more stock to share.
Download Nutmeg for iOS.