Apple and Google are arch nemesis but it seems like Google is rather helping with the development of iOS and thereby Apple. Google is developing more apps for Apple and instead of saying developing, they are porting their apps to the rival platform. Google is not developing for Windows Phone alone. Its like all the companies are helping each other but leaving Windows Phone behind.
Google even released its Google Maps service to the iDevices. It even replaced the native Apple Maps for a period of time. The turn by turn navigation, Accurate location finder, etc. compared to Apple maps which couldn't accurately pin point your location. People were very angry when it lead to some other place when you asked for a place in the entirely different direction. The researchers over at Apple have responded to this issue by giving an update which is set to correct the discrepancy caused by the first release. The interface is looking like its Android counterpart and is sure not to disappoint.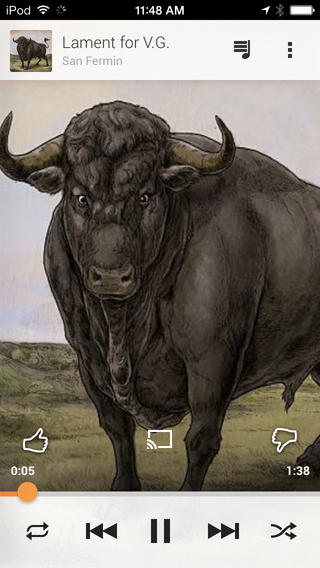 Google seems to have been testing this for over a month and it has released its latest update to the Apple Platform with a one month free service to All access- Google's own streaming service. The application is available for download in the App store.