Google's Docs and Sheets have been beyond a blessing for people who are geographically displaced and in need to collaborate efforts. Seeing Docs emerge as a success, Sheets followed, both being innovative alternatives to Word and Excel except for the formatting options, the latest effort of Google tries to eliminate the Powerpoint usage as well. Use it and find out if it can replace the other presentation software you use.
The Google Slides app enables you to create, edit and delete presentations, both online and offline, on any of your devices. People can work on the same presentation at the same time, analogous to the Docs and Sheets that you're familiar with.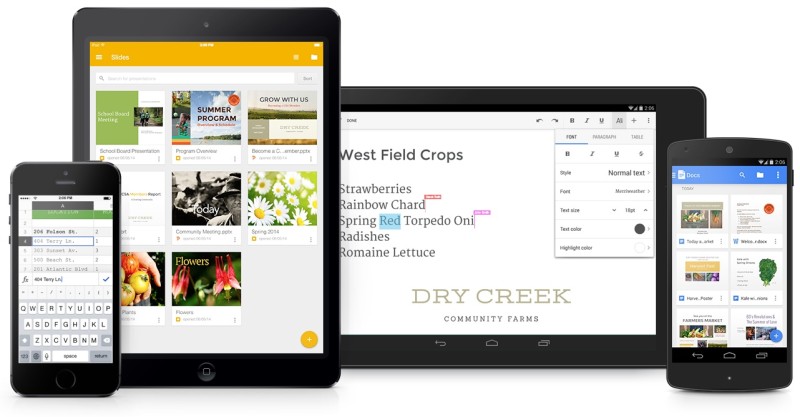 Like most of its software, Google gives Slides for free and you can download it from Google Play.
This is the link to the Chrome web store for Google Slides.
Google Slides allows you to open, edit and save your Microsoft PowerPoint presentations as well.
Presentations always mean a lot more labour than creating a document or most other types of files. This is because they are meant to be presented. They need exciting and interesting themes to catch attention and good classy effects / transitions. With Google Slides you can add, rearrange and delete slides with maximum comfort. Formatting text, shapes and embedding videos are also very simple. You can choose from a multitude of templates, fonts, effects, animations and all other visually appealing elements.
Because this application comes with offline editing, you can be sure of not losing data types in when you lose Internet connection. Everything is saved as and when typed and you will be able to see history to recover older versions if needed which has the details of the date of modification and the person who has modified it. Apart from this, it supports chatting directly inside the presentation or adding a comment with "+" followed by an email address. That email address will be notified of the comment.
An iOS app is yet to be released.