Do you want to look like a celebrity? Face Stealer for iOS transforms your Face into someone else
If you ever wished to look like a celebrity, then Face Stealer for iOS can help you. An app from Yahoo can transform your face into someone else in real-time. The app comes with variety of face masks, which can be placed over faces, adjust intensity level and share it your friends on social media. Face Stealer has pre-loaded masks of celebrities, historical personalities, corgi and cartoon characters. Apart from these masks, you can also search masks inside the app itself or upload your own images from the camera roll to use as masks. If you choose to upload an image, then it should have only one face, i mean the group photo cannot be used. You can also create masks out of your own photo by tapping the '+ icon located in the top right corner.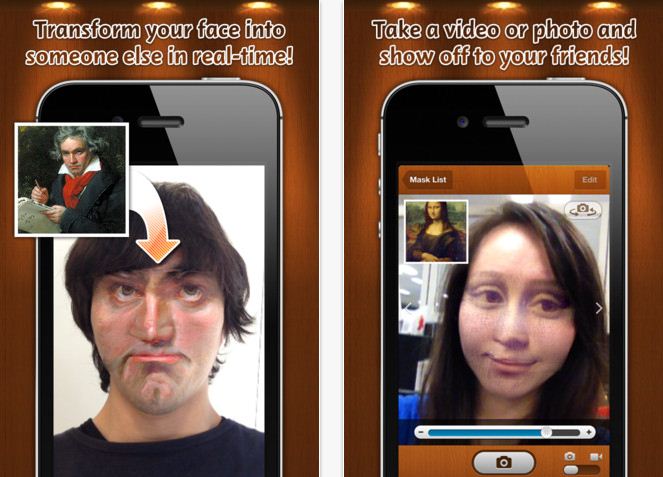 All you need to do is, just choose the mask that you like to place on your face and pose in front of your camera (front camera). You can just long press the dots that appear on the face and drag them to adjust inside the facial frame. Once done, enjoy looking like your favorite celebrity and share with your friends. Well, Face Stealer can also work with videos. Do you wish to share your photo with Techglimpse readers? Send it to us.
[appstore id="597795292″]
Related Content
Disclaimer: The content published in this article is the views of the author only. Techglimpse does not gurantee accuracy, completness or validity. If you believe the content on this post violates your copyright, please send us a mail for removal.
Read more
.