We all have experienced nightmares more than just once in this lifetime. I believe, nightmare to be that one entity which grows hand in hand with your physical and mental growth. Nightmares of being killed, robbed, hounded, chased, lost and what not may mark your sleep in your adulthood. But as a child, nightmares entitled monsters, ghosts and fly, which of course, hunt you down to eat you alive. No matter what age you are, nightmares are dreaded by all, period!
The 'Jaws' baby bed is designed to give your kids a nightmare. So in case, you don't like your kids and want them to rot in hell, you probably might invest in this. While, investors and the creator speak positively about the bed (on behalf of their kids), I believe otherwise.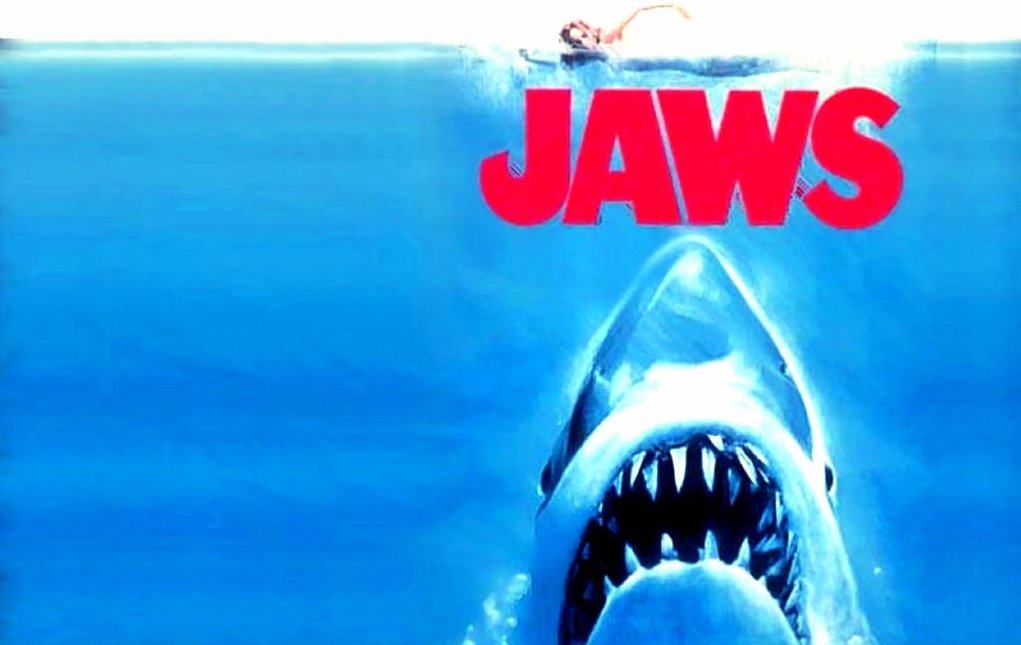 Joseph Reginella is a New York based designer who sculpts and designs toys.  One fine day (okay, make that days) he designed the 'Jaws' baby bed, an apparent gift for his childhood buddy and wife who were expecting a baby boy. What was meant to be  joke became a hit. A hit to an extent of him having to design a full-fledged bed of a similar kind for kids who are no more a baby.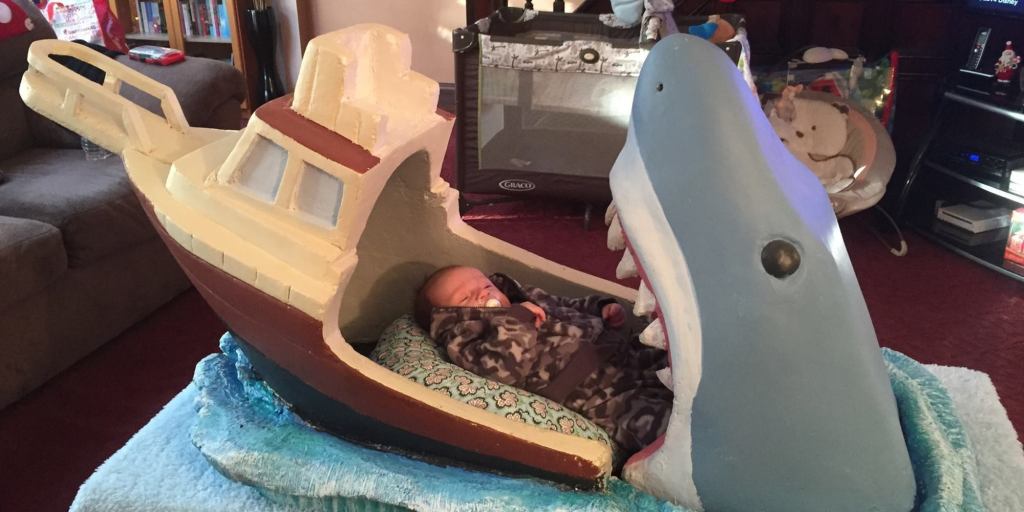 If words like rad, out of the world, spectacular, amazing and the like pop up in your mind post viewing the images of the bed then I can think of two valid reasons (apart, from not liking your child) for it. One, you are a big fan of the Steven Spielberg's 1975 hit. Two, you are sick, period!
The bed looks like a ship halfway eaten by a shark. You place your toddler right into the shark's open mouth. Meaning, every time your baby opens it's eyes it sees the giant, gleaming, seemingly sharp teeth of the shark…wow, your child would rejoice at the sight of it. Sarcasm apart, the bed has been designed to be "child friendly". Styrofoam with a coat of plastic, it is a safe bet (product constituent wise speaking).
The crib is as small as well, a crib. But, the one for the young kids is as big as 10 feet long and 5 feet wide and is about 5 feet tall, as well. It can also fit in a twin mattress and comes with an in-built drawer and toy storage space.
The wacky bed would do three things for your child-shape them into petrified and jumpy individuals or, mold them into different beings or better still, would make them brave.
For the parents-learn a melodious lullaby or, be ready to be up all through the night.
Nincompoops can buy the bed here.