MultCloud, another Cloud Drive? Not at all. It's unique and that is what we are going to learn today. In this Cloud computing generation, everyday a new cloud storage service pops up. But most of the Cloud services offer only a limited storage and for more, you are charged and that's the main reason you create multiple cloud accounts to gain more storage space. To name, every user might have an account in popular cloud drives such as Google Drive, Dropbox, SugarSync, SkyDrive, Amazon S3 etc…and sometimes, you might have more than one Dropbox account isn't? Well, this saves some money, but at the cost of convenience. Yes, when you use multiple cloud accounts to host your files,  the management gets bit complicated. That's where the service we are going to see today differs from the rest. You get an access to multiple cloud accounts at one place; MultCloud takes pride to offer a centralized cloud management service. Sounds Interesting? I'll back after the fold.
MultCloud is a centralized Cloud management platform presented by AOMEI Tech. It allows you to manage multiple cloud drives from one dashboard.
Access Cloud files at one place
All you need is to create an account in MultCloud or login with Facebook/Google account and link all of your existing cloud accounts (Amazon S3, SkyDrive, Google Drive, Box.net, Dropbox, SugarSync, WebDav and FTP as well) and thereafter, login once to access and manage files stored across multiple cloud drives.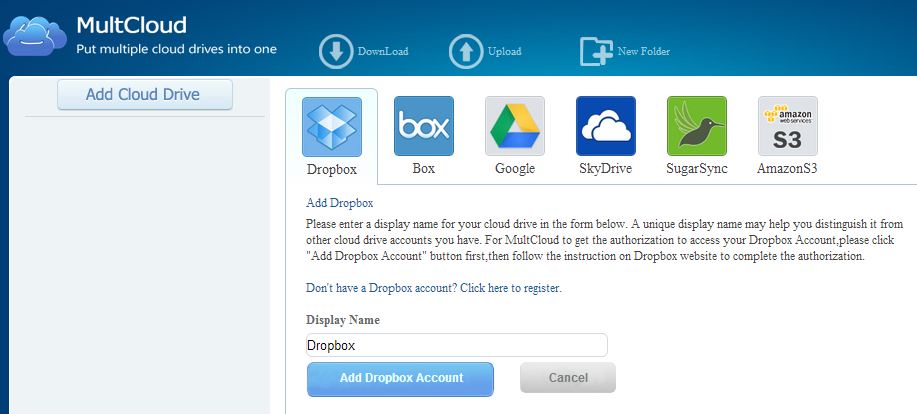 Click on "Add Cloud Drive" button to add your cloud account. For instance, if you are adding Dropbox account, then you will have to sign-in to Dropbox and authorize MultCloud to access and manage your files.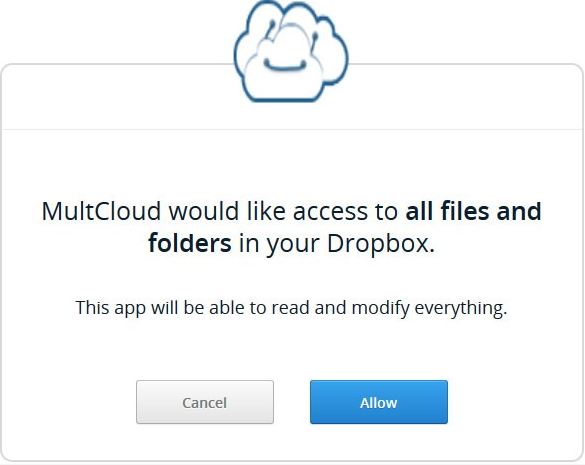 You will find all the added cloud accounts on the left sidebar. Clicking on the particular service will list files stored in it. Thereafter you can upload, download, copy files across c, remove and share files inside MultCloud. You can also copy files across multiple cloud accounts using "Copy-to" option. It's just simple as that.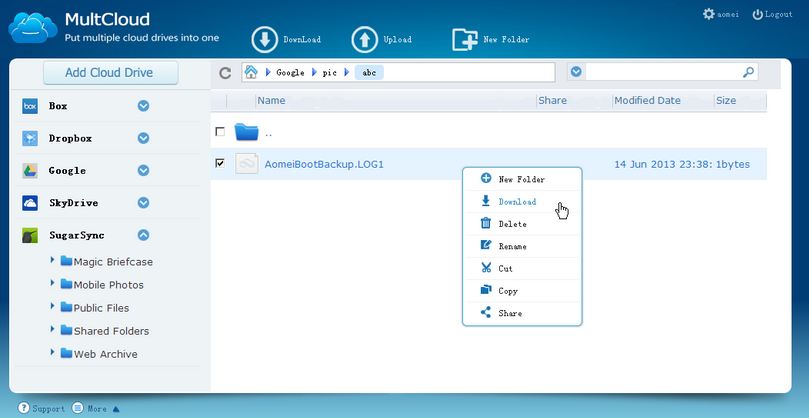 Overall, MultCloud is a free service and sports easy to use interface. It comes with tons of features to simplify file management across multiple cloud drives. Try out the service and let us know your feedback as comments.
Access MultCloud | Access Dropbox, Google Drive, SkyDrive, Amazon S3 at one Place