How obsessed are you with Instagram? My obsession for the photo sharing platform knows no limit. So, it goes without saying that photo editing apps are my phone's staple. Instagramers or non-Instagramers (avid photographers who curse the existence of Instagram), for that matter would know the importance of a photo editing tool at hand.
An editing tool doesn't necessarily hide that zit or slim you down, it also adds character and element of fun to the picture. Some of us love fooling around with our phone cameras and then love adding effects and uploading them just for the sake of likes (in all honesty), Matter by Pixite would be an exciting news for such people and then some.
Matter makes matter
This app adds objects to your pictures. You mean it makes a picture look wannabeish and tacky? No, it makes your picture look something like a Sci-Fi movie's poster or book cover. It adds 3D objects to your pictures which blend in with the background captured making them look realistic.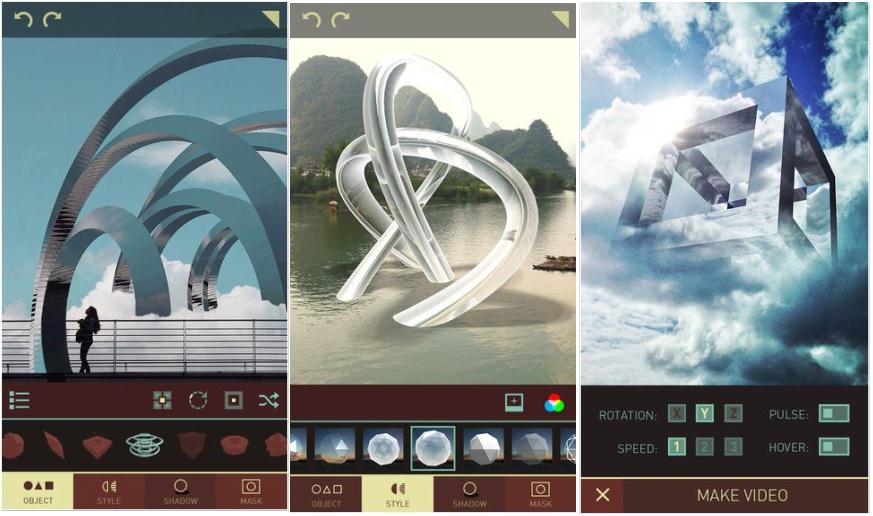 What's the hoopla all about?
You need to see it to believe it. One cannot imagine 3D; one always needs to see it to live it. That's why people go and watch 3D movies.
See your creation (addition of the 3D object to your picture) breathe and come to life. See them hover, flutter and pulse with life right on your phone's screen.
Choices
It's natural to be apprehensive about the list of objects the app would have in store for its users as the rosier the dream, the dirtier the reality.
But surprisingly, Matter has a lot in store for its customers-11 styles, 64 objects and 63 colour swatches to pick from-by the time to use them all, I bet Pixite would have updated the app.
I can only share the still pictures?
No, you can share your live pictures, as well. The one where discs are revolving, huge structures are hovering, all this and even more can be Instagramed and shared unto other social networking sites.
But, what looks unnatural?
Take a look and decide for yourself. Pixite has it all covered. You can decide the transparency or translucency of your objects, the position and extent of the object's reflection or refraction, for that matter. It would seep into your pictures and would be as natural as organic products.
The saddening part
For those, who do not wander and squander away their time in app stores – Pixite has a range of photo editing tools such as Tangent, Fragment etc. all friends with iPhones and iPads.
Matter is no different in that matter. If adding 3D objects to your pictures is something you've dreamed about for a very long time, then head to the nearest Apple store first.