I have a penchant for clothes. Yes, I am a female and usually the organisms of my species show early signs of this penchant. But, while you are writing me off to be 'just another female', consider this for a while- have you never ever stopped for a beat and wondered, "What do I wear today?", "I wore that yesterday", "It seems I am outgrowing them all all over again". Yes, we all, maybe for a very short while or maybe for a considerable long time give (and have given) thoughts to our clothes.
Navigation is easy for some through the casual department, while for others formal is an easy task. Then there are those who can strike a balance between the two. But, active wear can be a tricky business and has the potential to make one woeful. The fit, the material and then there is more, which if you are a newbie in the department, may baffle you.
The peeps at OMSignal's seem to be very well acquainted with this woeful condition and thus, their line of Biometric Smartwear is the next best thing which would happen to mankind.
Bio…WHAT?
If fitness is a long lost friend of yours then let me enlighten you- OMSignal is a fitness brand which gives you the right to boast. Its products and innovations are as many as the stars in the sky.
Biometric Smartwear is a clothing line, which you can put on and go out for a jog, cycle around, pound the treadmill in, swim and do any other activities you undertake on a daily (or, once in a blue moon) basis to maintain your fitness.
Yes, but then I can put on my cotton T-shirt and still do the same?
Bah! I bet you cannot. 'Smartwear' does that ring a bell? It doesn't make you look smart, it does smart things once you put in on. Like what? Well for starters, it tracks your pulse rate, calories burnt, optimising blood circulation and a lot more.
A shirt which does the work of an armband?
Yes! In fact, it does a lot more than that. Like no arm band hugs your torso to optimize the blood circulation in your body. This Smartwear does just about that and a lot more.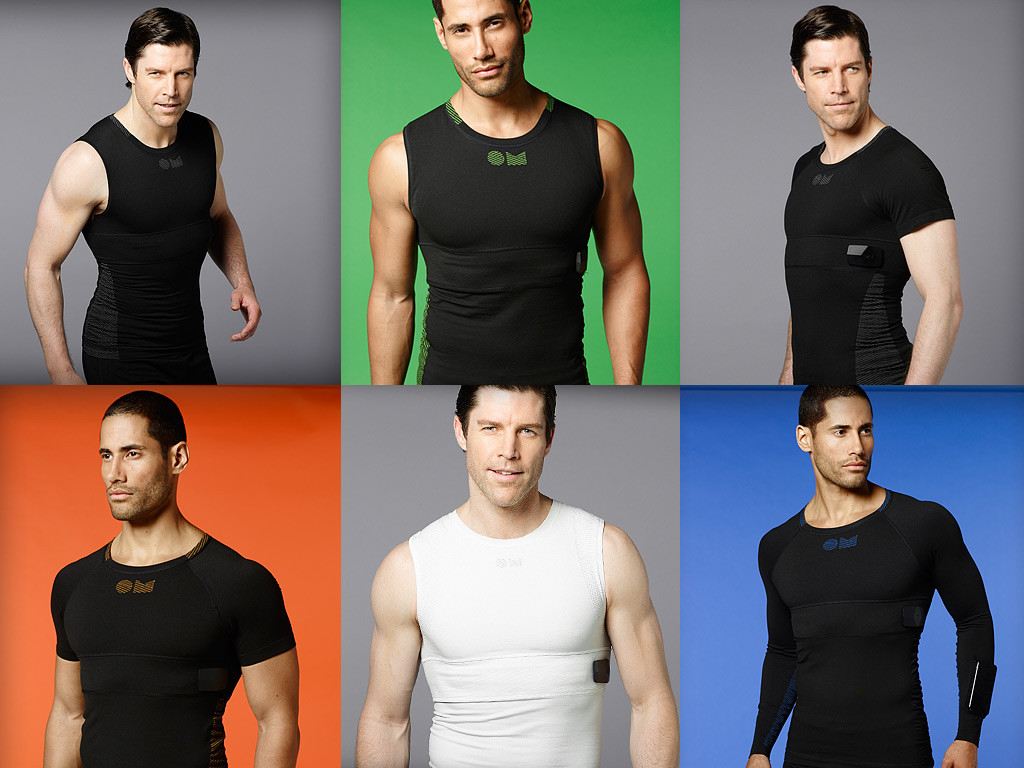 Where do I see the readings?
Smartwear is compatible with smart phone (with the app, of course). Now how smart is that? A small black box via Bluetooth transmits your shirts data onto your phone. So while at action, you can see the reactions on your phone's screen.
The black box has to be charged? Yes obviously, it has to be charged. But, one charge lasts up to 30 hours, so charging isn't much of a task.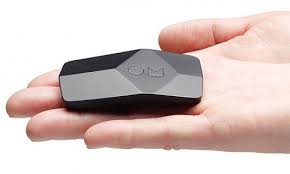 But, what if I look fat? What if I decide to take a splash? What if…?
Put your 'what if's' to rest as it not only smartens up ones appearance, it is waterproof, as well. The shirt is washable and the black box is water friendly(but be sure that the device is not completely submerged in water).
How do I grab this goody?
Go here and place you order as OMSignal is now open for pre-orders. Yes, you get your t-shirt customized. And ladies, don't go in their hoping to see something cute and feminine as OMSignal's Smartwear is yet to step into the field of ladies active wear (disappointing, I know).