I stumbled upon this life-saving App when I was looking at the Apps my friends had given good ratings to in the Play Store. Pocket, rightly named, is an App for storing all that you like. So, it's like Google Keep? So what? Not really. It's for storing away all these websites you want to read later, refer later or share it on various devices.
Here's what Pocket does:
There's a browser friendly version and an App. Now, once you install the browser extension of Pocket, you'll have to create an account and follow what it says. When you browse to a particular page you want to save for later, you can right click on the page and choose 'Save to Pocket'. This page will get saved and you can rename it as per your desire or the purpose. You can visit pocket either by getpocket.com or by the pocket icon in your browser toolbar.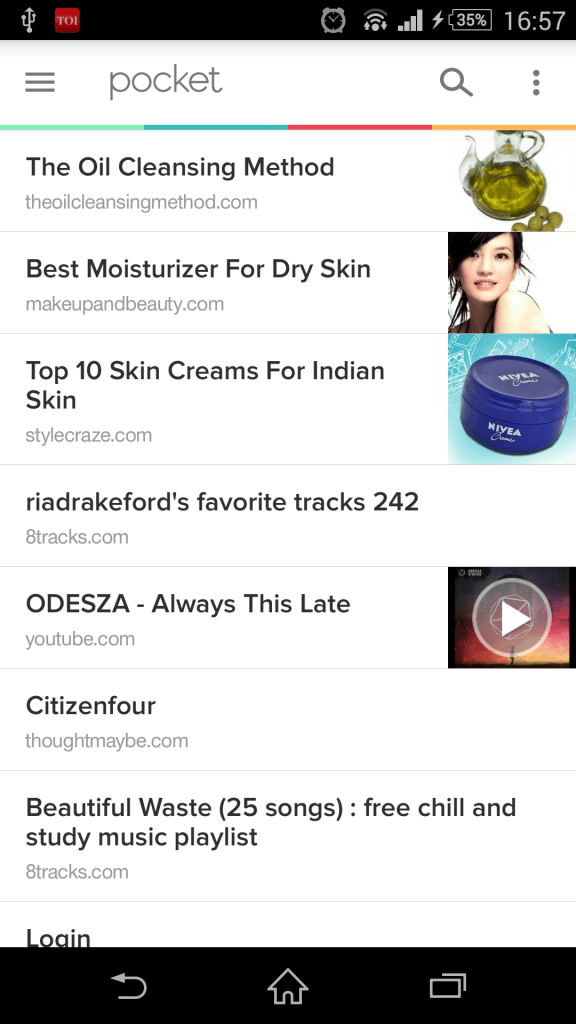 The resulting page will show you all the links you have saved. The best thing about pocket is that it knows if you're saving an article or a video or an image or something else. And hence, it will allow you to view the video without having to open the webpage from where it came. If you want to go to the original link, you can do that as well. As Pocket classifies these links, you can choose 'articles' 'videos' or such categories to see such set of links alone. You can use the highlight feature to mark certain links.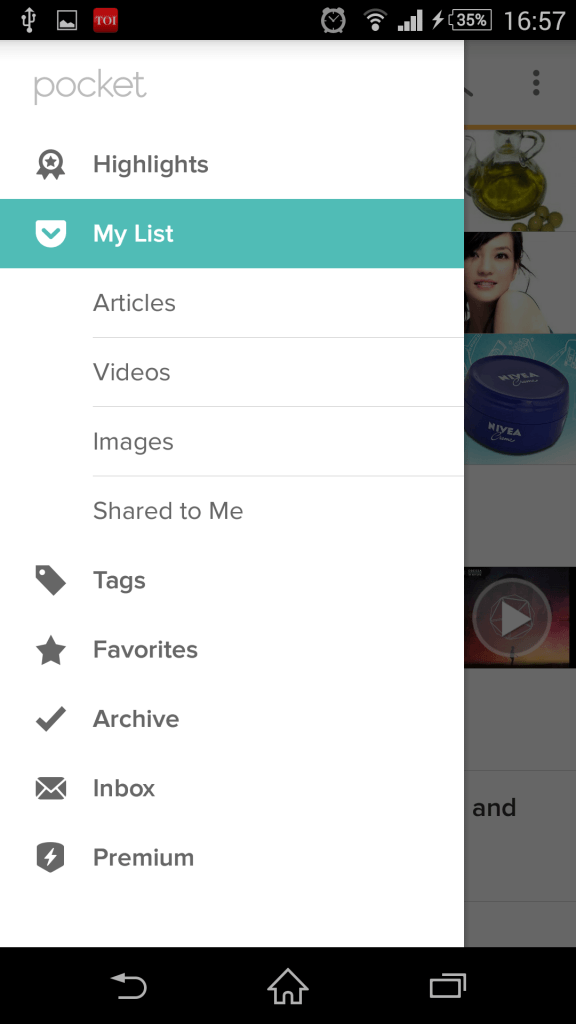 Now comes the role of the App (available in Appstore and Google Play). Suppose you want to send a link from your phone to your desktop or vice versa what do you do? Sending a Facebook message to yourself or using paste bins are old techniques. Using pocket, you can save a link which will automatically be saved into the app and vice versa. Intelligent, right? You can also connect with friends, who can share links with you.
There are more inherent benefits in using Pocket which you will discover as you use it.