Whatsapp recently announced a new feature, which indicates the sender that, the receiver has read the message. Sounds cool when you are a sender right? You can also see the message Info by tapping and holding and then selecting the info icon on the top ( when your text was sent,when it was delivered and when it was read ).
But when you are the receiver of the message, does this idea seem fun? Not at all, we already do not like the double tick mark, now, the blue tick mark is even worse! It actually affects the privacy of most of the WhatsApp users there.
Don't worry there are a couple of tricks out there to disable the read reciept, lets check on them.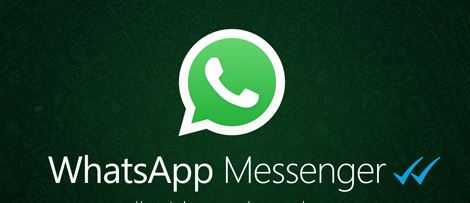 Install WhatsApp Read Receipt Disabler Tweak for iOS
This tweak is available for free in the Big Boss cydia repo, once installed it automatically hides the read receipts and does not show them. The sender instead would be able to see just two grey check marks that indicate the delivery of the message.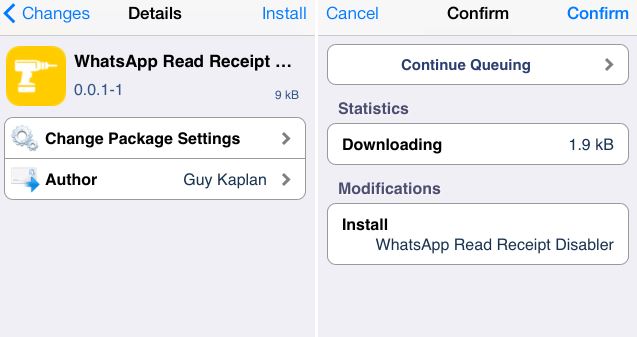 But don't assume to block the read receipts for specific people with this tweak, it just doesn't work like that.
WhatsApp++ Tweak for iOS
Seems like there is some choice if you have a jailbroken iDevice. The WhatsApp++ tweak is also available for free in the BigBoss repo. Unlike the previously seen Read Receipt dis-abler,  WhatsApp++ offers some other features too.
If offers 3 modes – Stealth mode(appear offline, disables delivery and read receipts), Disable delivery receipt and disable read receipts.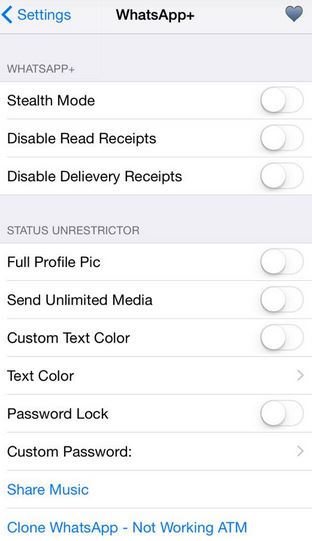 Features like setting custom text color, ability to send unlimited media, password lock and more are available. Just install the tweak and give a try!
The round about way to bypass the read receipt confirmation – for iOS and Android
This definitely is a vague method to hide that you have read the text. But, yeah this workaround works perfectly and protects your privacy.
Once you get the message, do not open it.
Turn of your Wi-Fi and mobile internet or just activate Flight mode.
Now open the WhatsApp conversation and read the message
Turn-on the internet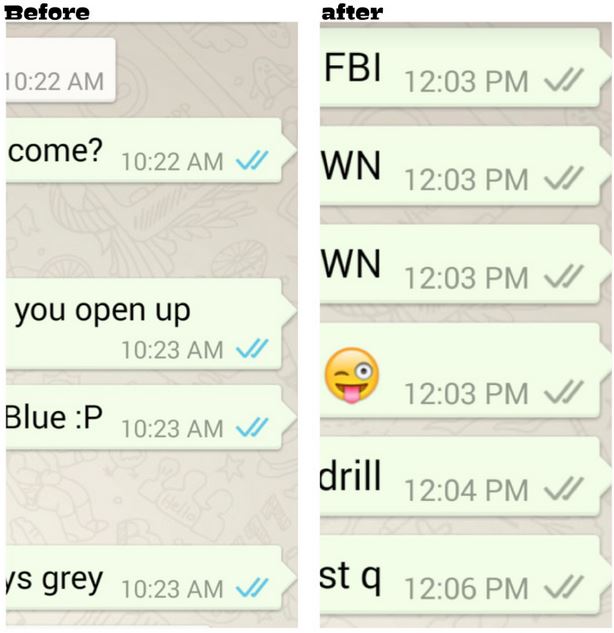 Credits : Thecopypasteblog.com
This method seems to work for most of the devices. But, Do you like this way of bypassing the receipts? Will you ever do this for your messages, at-least one time? Does it work for you? Or do you prefer some other option? Let us know!