My culinary skills would convince Gordon Ramsay to quit Hell's Kitchen and retreat to a lonesome mansion in Scotland to eat haggis (but then, he might already dig it) till the end of his days. My expertise in the kitchendom include the following – Boiling a cake, Baking water, Sautéing juice…
You get the drift. So if I happened to pen down my culinary knowledge on a website aiming to serve mankind, you and you and all of you out there who heavily rely on this unreliable source would suffer the fate of the Harappans and Mohenjo-daros. But then, we all at some point in time have been guilty of relying on wikiHow!
It saved us girls from an embarrassing pimple (well, almost) and you guys failed to disappoint at your very first attempt of kissing 'coz we all had a reliable internet on hand which paved the path to wikiHow. So a site as reliable as that which has an answer to almost everything would now teach a robot, well, let's make that your prospective robot, a mean chef!
For starters, it'd start with your power meal, that is, breakfast. It is a reformatory measure taken up by RoboHow, robotics researchers from across multiple European universities straight from the mouth of MIT Technology Review.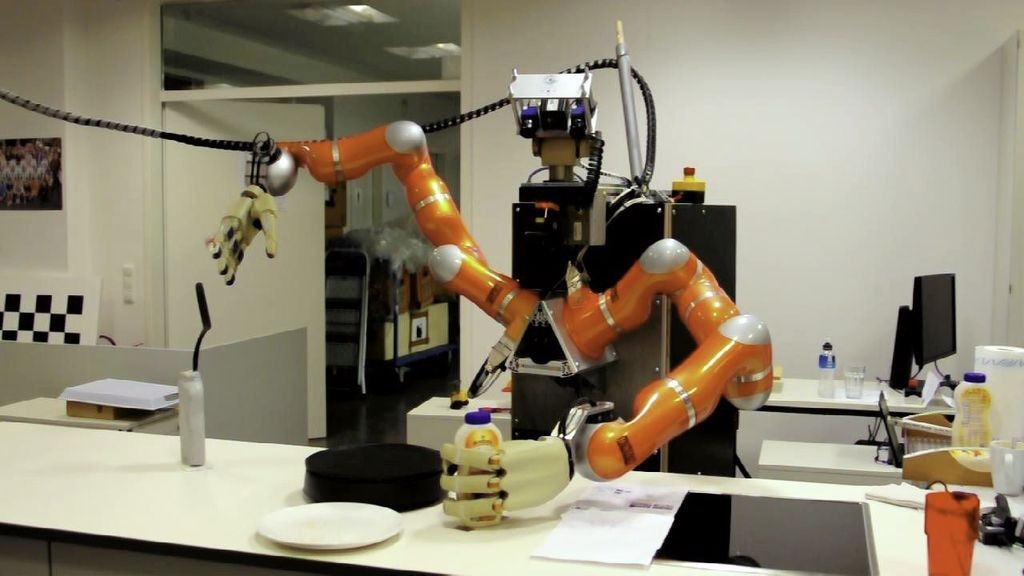 So while Watson is being reared to be the next best companion of mankind, RoboHow's robot would be able to whip up a scrumptious breakfast for you in the decade to come…all by scanning and implementing wikiHow. These robots would decode human languages and accordingly get down to work by way of following the semantic parsing method.
While the entire idea of someone else doing the cooking has encompassed you in a celebratory bubble, a major foreseeable challenge which team RoboHow is gearing up to tackle is teaching a robot to hold a pan. An act which comes naturally to humans has to be artificially injected into an artificially intelligent brain.
Another challenge which definitely would ensnare the team is teaching a robot to cook a new dish every time.  Us heterogeneous have heterogeneous food preferences (and choices). So while you love your dhokla, I love my idli, then the imposter  stiff upper lipped like their bread, butter, muffin and god knows what not….meaning it is a task! Your wife and chef both would conspire to kill you by the time you propose the entire idea of eating a different dish every day for breakfast, but RoboHow robots are quiet tame that ways.
They would rely on a database, meaning, once one robot knows to cook dosa, the rest would know it as well. So ask your French electronic chef to whip up a piping hot South Indian breakfast, chances of you being whacked on the head are slim…I say slim, as madness is infectious.
Let's relive our Small Wonder days!