I need to install Ubuntu on my rack server which didn't come with the CD-ROM drive, but had USB ports on it. Hence, I decided to create a bootable pendrive and install Ubuntu from it. There are a lot of solutions available to achieve this. But I will show you the quickest and easiest method. The easiest way to create a bootable pendrive it is to use the Rufus USB installer. Rufus is a utility that helps to format and create Bootable USB flash drives, such as USB keys/pendrives, memory sticks, etc.
You'll need to download and follow the instructions below:
Step 1: Insert your pendrive on to USB port.
Step 2: Now launch the Rufus executable and select your pendrive in the 'Device' drop down menu.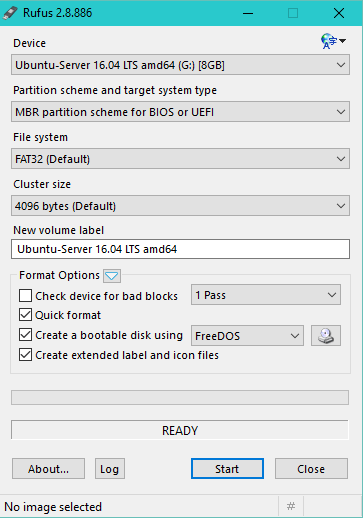 Step 3: Click on CD-Rom icon next to the FreeDOS dropdown and browse to your downloaded Ubuntu ISO and click 'Open'
Step 4: Click 'Yes' when it asks to download Syslinux software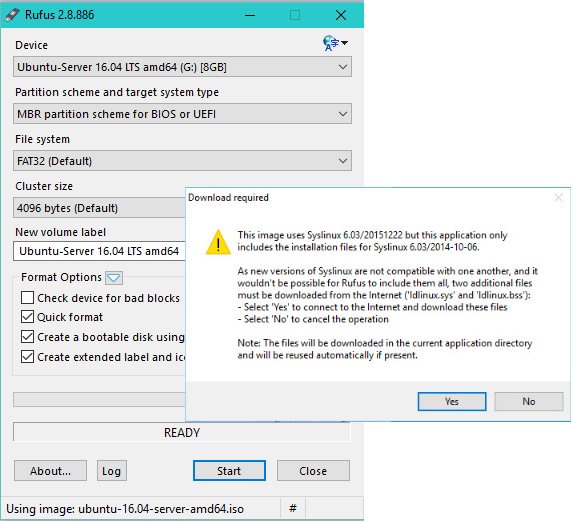 Step 5: Click 'OK' to write in ISO Image mode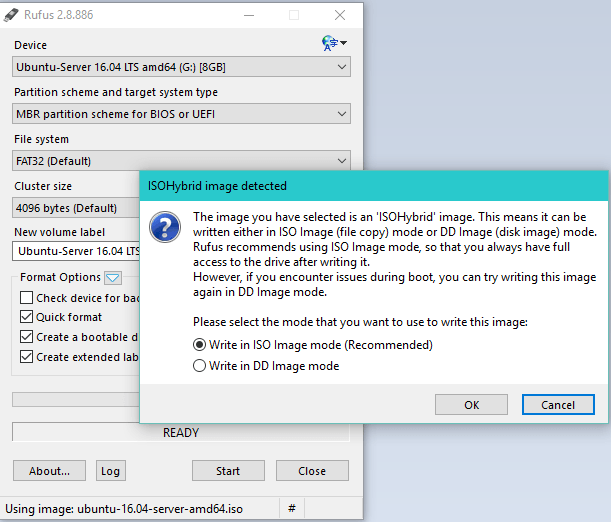 Step 6: Confirm that your USB pendrive is selected and then click 'OK' to continue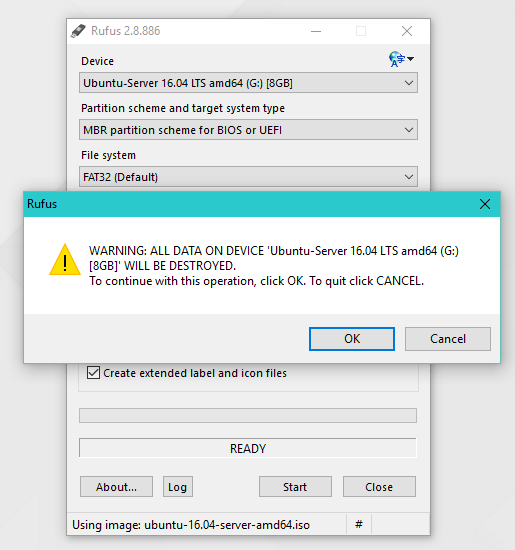 Step 7: When completed, just boot your server with the bootable pendrive created using Rufus. That's it!