Smart bracelets are not only for notifications, attending calls or danger alerts. They can also be used to flaunt off as jewelry. Tago Arc has found a way to market smart bracelets by offering unlimited designs. This smart bracelet looks like a semi hand cuff. The technologies used for the smart bracelet are NFC and e-ink.
The bracelet like any other smart bracelet is able to sync with a smartphone and a specific Tago app is required for enabling or changing the designs. Tago has designed this bracelet in a way that there's no cord necessary. The bracelet requires no charging and it has no buttons. So, any person will think that it's just a normal metal bracelet when indeed it is smart enough to change designs according to your mood and liking.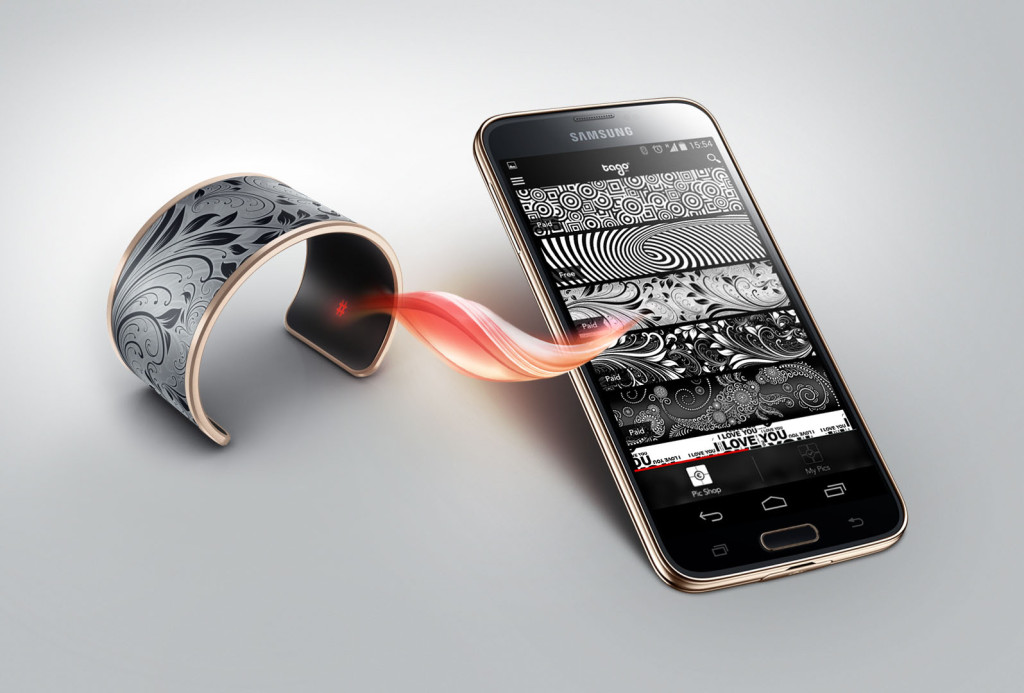 A user can use the App to choose a particular design or create his or her own design or slogan. This can be transferred to the bracelet by a single tap. But this again requires your smart phone to have NFC capabilities. So, that's a catch. Now, using NFC, the bracelet receives the particular slogan or design and using the e-ink technology it renders it. E-ink allows black and white designs only. These created designs can also be shared to others by the App.
You can get more information about the smart bracelet here. Both the App and the bracelet are expected in the market soon.