We live in the digital era where taking pictures have become one of the basic everyday life activities, let alone a social activity. We go for mobiles with better camera resolution to eliminate the need of carrying a camera along. In case of a phone, one might have to retrieve it from the pocket or a bag, unlock it, click the camera application and then shoot a picture. So sometimes, people prefer wearable cameras that are easily accessible immediately. iON camera introduces the new SnapCam which is a wearable camera that can extend your smartphone. It eliminates the need of fetching your phone to capture an immediate moment before it passes.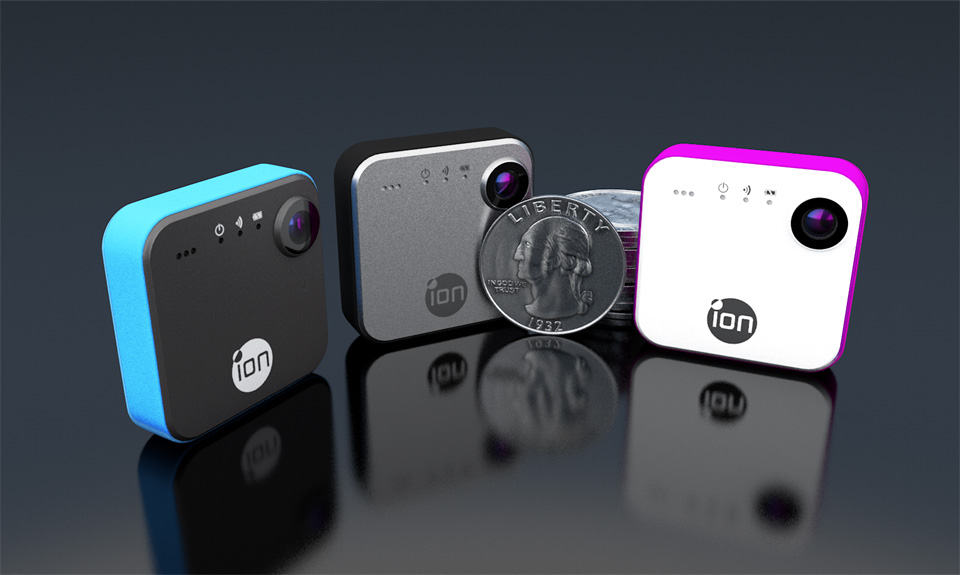 SnapCam is 1.5 inch square with a nice finishing. It comes in three colours and has a metal body which can be customized with coloured bumpers. It can connect to your phone without the use of wires and can be used for shooting 8MP pictures, HD videos, sharing and live-streaming them. With 5/16 inch of thickness and weight of 1.16 ounce, it truly is sleek.
Swipe Tap Snap is the tag line as shown in the video below:
Swiping will boot the device and tapping will capture your moment. It takes only a second to boot up. A single tap will shoot a picture, a double tap with capture a video, a third tap enables you to broadcast it. Tapping the camera one time after that stops it from shooting. Output is saved to the micro-SD card of up to 32GB. It has both Wi-Fi and Bluetooth technologies to connect to the smartphone as well as for broadcasting. The videos and photos can be shared with your friends on Facebook or Instagram or store it in a cloud.
SnapCam is said to be capable of shooting 5,000 photos in time-lapse mode, two hours of video, or one hour of live streaming on a single charge. And in standby mode, it will last up to 7 days. This is said to be priced at USD 150. For people who just want to capture a few moments for themselves and not for socializing, or for people who prefer something more low-budget yet this portable and wearable, iON is releasing SnapCam Lite which is the same SnapCam without the wireless facility priced at USD 80.