You can now use Prisma on Desktop with the help of Telegram and its PrismaBot
Everyone is busy applying filters to their photos using the Prisma app which uploads the photo to the server, applies the selected filter and creates amazing outputs. Prisma was initially released only on the iOS platform, which itself created a great stir. With it available on the Android platform now, the servers are heavily loaded. But that's not our topic of discussion now! Although mobile has been a convenient place to edit and view your photos, won't it be nice to have the filters on the desktop as well?! Yes, it would be and here we have a solution for that.
To the Online Telegram messaging service you can add the PrismaBot. This then allows you to apply the Prisma effects to your photos without leaving your desktop. With no more delay, just follow the simple steps below!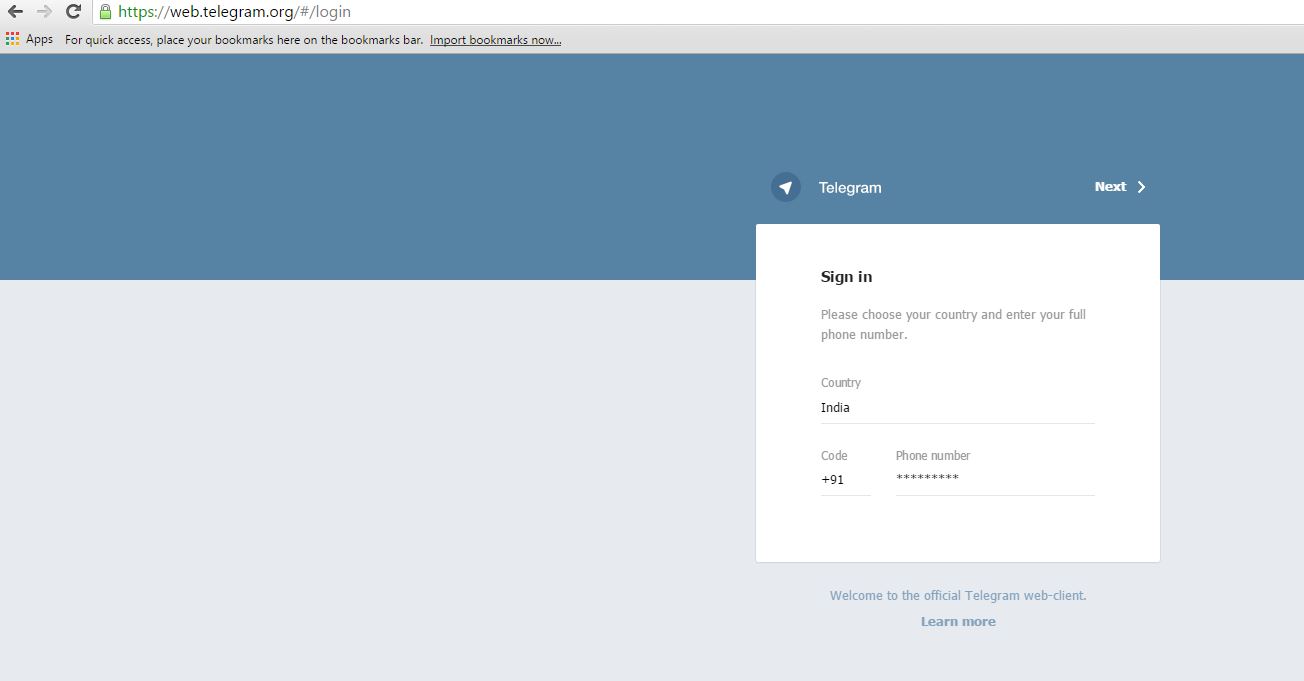 Enter your first name and last name and yeah, your account is created now!
Now add the Prisma bot.

Send the photos to the Prisma Bot to apply filters to them.
Typing /filters will give the list of filters available for use.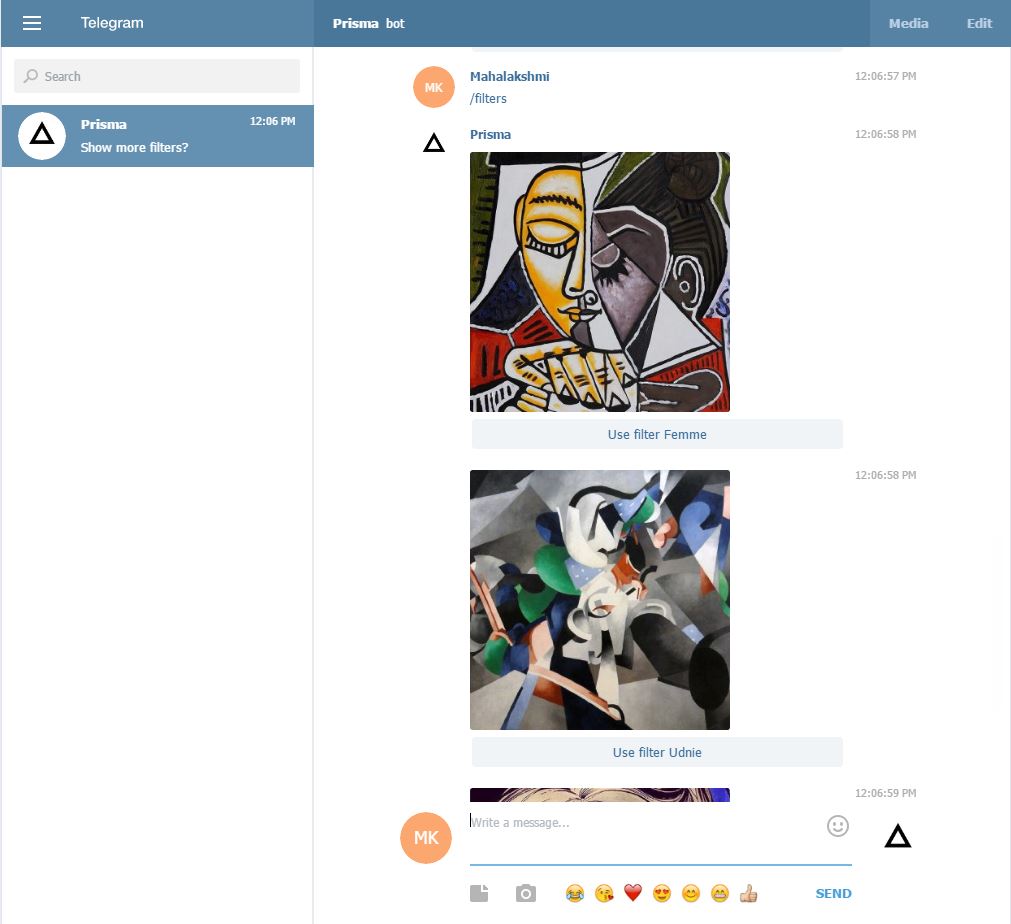 What are you waiting for now? PrismaBot is waiting there!
Related Content
Disclaimer: The content published in this article is the views of the author only. Techglimpse does not gurantee accuracy, completness or validity. If you believe the content on this post violates your copyright, please send us a mail for removal.
Read more
.