What made social network a great success?! Expression! Instagram came up with pictures, now it's the time for words! What if you are provided with an app to express your thoughts, that too beautifully? Excited? The answer comes with Whims!
The Whims app allows users to change the appearance of text using style sheets and themes before posting it to Facebook or Twitter, or sharing it among a network of Whims users for free.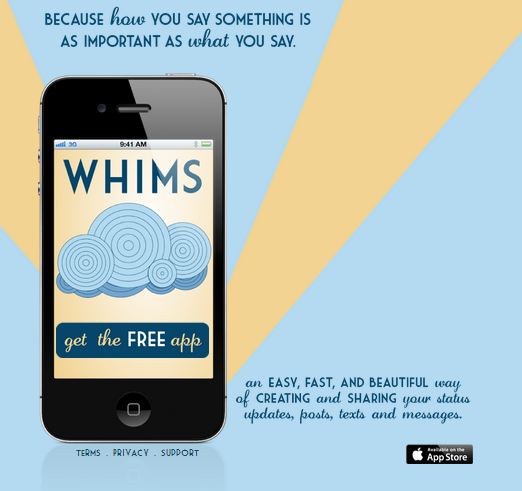 How Whims works, is just as simple as 123. Type a message into the app, select style- colour and font, pick a theme and voilà, it shows up as a 'whim!
Whims was accepted into Apple's App Store on Wednesay afternoon. The five-person company is in the process of closing on a million-dollar round of seed funding, according to Khorram.
As they move into  Philly's Bella Vista neighborhood, Khorram hopes Whims would become the city's next big thing.
"It'd be wonderful for us to actually have a breakout company in consumer tech," Khorram says.
Lets wait to hear the remaining story! Till then have a hands on the Whims and express yourself!