All of us like SlideShows, especially when it comes to our own pictures, there is no doubt! Creating one such SlideShow video may take some time, since we always want to do our best that will make the video come out really good. What if one powerful tool is with us to make this work easy?! Well, there are many, but if I say that you can make a video with YouTube, will not you try?! Yes, lets see how we can!
Step 1 : Login to your YouTube account and hit the Upload button (next to the search bar on top) Or click here to go jump straight into the Upload page!
Step 2 :  Click on the Create button for Photo slideshow.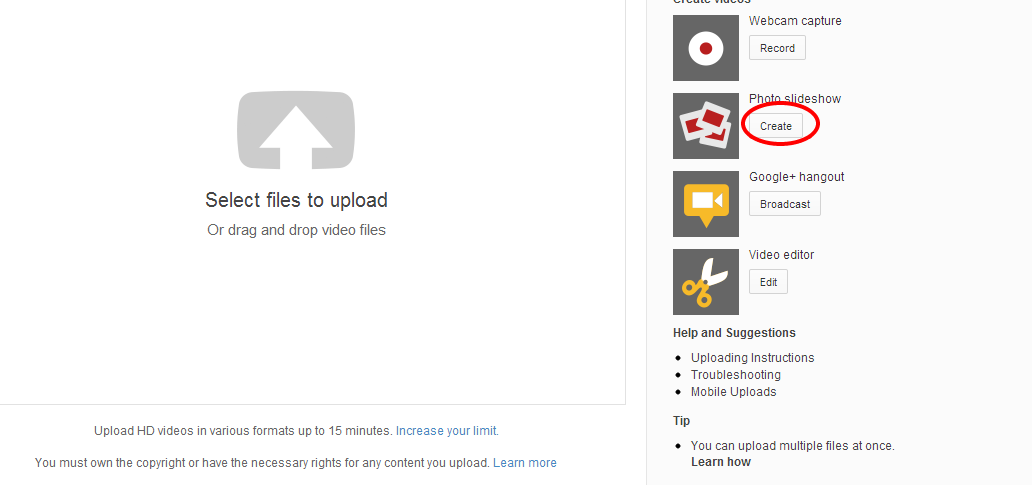 Step 3 : Select the photos. Google gives you options to bring in your saved photos from Google+ / Picasa Web albums or you can upload them from your computer.
Step 4 : Once all photos are uploaded. You can drag them around and re-arrange the sequence.
Step 5 : Hit next button, here you can slide duration, effect and transitions. You can also get a background score of your choice from the 150,000 tracks Google is offering! (YouTube does not allow you to upload your own audio files.Sad! Also Advertisements may be displayed on videos that use content available through the YouTube Video Editor. )
Step 6 : Don't forget to check out Advanced Editor which enables you to fine-tune your video by controlling transitions, applying Instagram-styled effects, add text and many more fun controls and experiments! I wholly recommend to try all of these!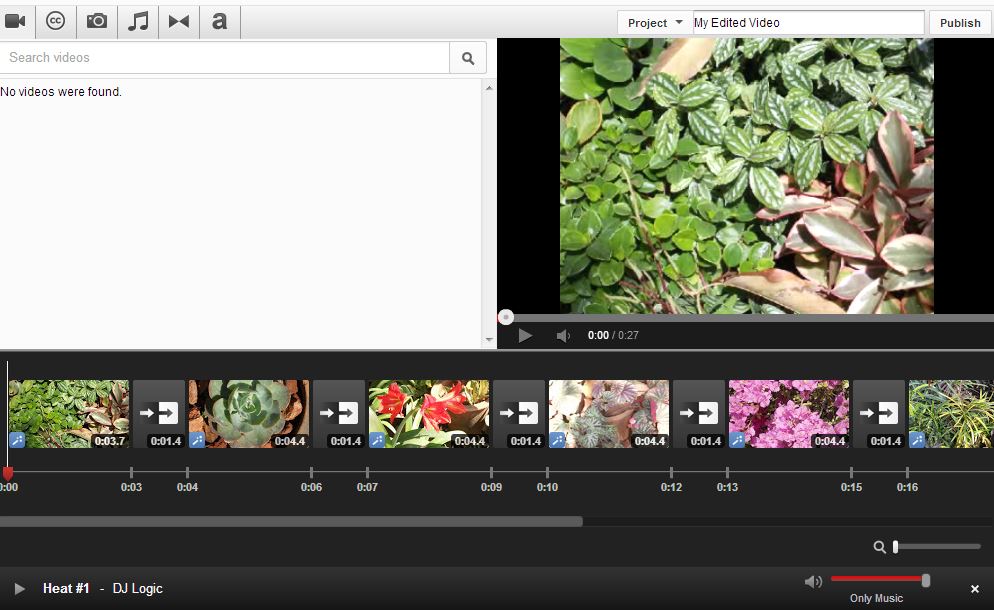 Step 7 : You can also change the Privacy from Info & Settings.
That's it you are done! Share with friends and have fun! Have more queries? Write to us!