Few months back, Google announced that it is developing a HTML5 designer tool and now its time for us to check out what Google has offered us. Yes, Google had launched its free tool for the public. This new advertising application is in beta and called the Google Web designer. The company says that, it is a tool that could aid in developing "professional-quality design" HTML5 ads and campaigns and is accessible to everyone from designer to dabbler.
As we see the trends, HTML5 is becoming very promising and has recently become a standard everyone should adapt to. Google also says that "HTML5 is a universal language for building beautiful, engaging content that can run across desktops, smartphones, and tablets."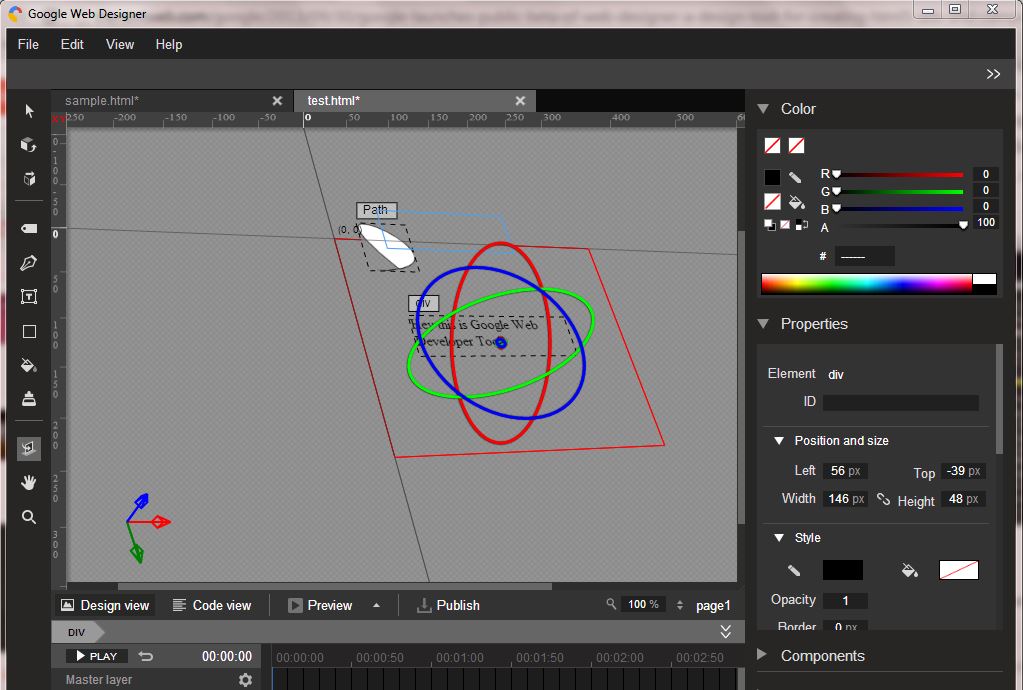 The Web Designer Tool, would fulfill the thirst of developers and will help them to build once and deploy on any platform! Basically the designer is for DoubleClick rich media ads and AdMob mobile ads but it is never going to stop you from creating single HTML5 interactive pages. Google is also in the view of taking this tool to the next level.
The tool has a visual view, design view and the favourite code view where you can play with if you are a curious developer. It also has the pen tool for free drawing, a neat timeline for managing your animations, quick mode for building animations scene by scene, advanced mode for expert users, 3D content rendering with the power of CSS3, pre-built components for galleries, maps and embedded YouTube videos.
We could leave the other things to you for exploring! This tool works on Windows and Mac. Download the tool here and get started.